When para-swimmer Satendra Singh (30) dives into the sea today, it's won't be to cool off but to warm up instead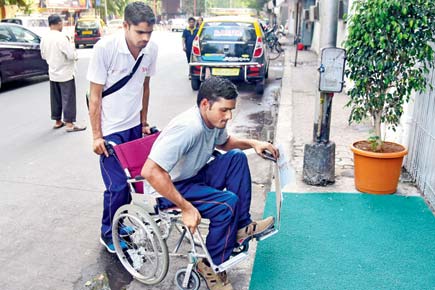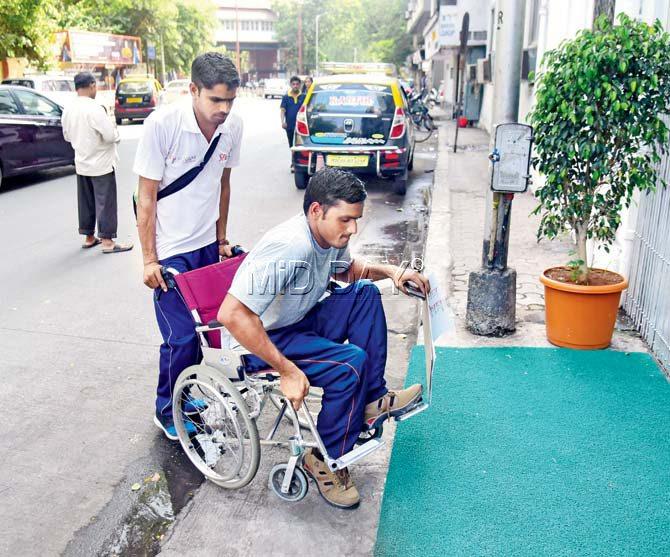 Satendra Singh will start his swim at noon. Pic/Sameer Markande
When para-swimmer Satendra Singh (30) dives into the sea today, it's won't be to cool off but to warm up instead. Singh, who was paralysed from the waist down shortly after his birth due to glucose water rejection, will swim 30 km off the coast of Mumbai today, before he departs in June to try and conquer the notorious English Channel.
"My confidence needs to be built up. I swam in the open sea for the first time in 2014, here in Colaba itself," said the swimmer from Gwalior.
In 2007, Singh's father was under tremendous financial pressure, as he had to sell most of his land to try and pay for his son's physiotherapy treatment. It was in the same year that he first met professor VK Dabas, his trainer and guru under whom the para athlete has managed to nail 19 medals across all competitions at the national level. He was also honoured with the Vikram Award by chief minister Shivraj Singh.
"My family has always been my backbone," he said, while chatting with mid-day at his hotel room in Colaba. Singh, currently working as a clerk in the commercial sales tax department in Indore, said, "Dabas sir was the first person to spot that I had a knack for technical swim."
Since December, Singh has been swimming four hours every morning at the Lakshmibai Physical Education Institute in Gwalior. "One has to do a lot of freestyle in the open sea. I will be reaching the Colaba lighthouse at noon, and will attempt to cover a 36-km stretch within six hours."
"In the Channel, the temperature is at around 10 degrees, which is what makes it so challenging, along with the presence of choppy waters. But the most difficult thing about today's swim will definitely be the tide and soaring temperatures. You get more exhausted and drained in these kind of weather conditions."