Political History textbook has no mention of India's first PM, Nehru, but plenty of info on Left leaders, blames Mahatma Gandhi for Partition; also says Lokmanya Tilak was anti-secular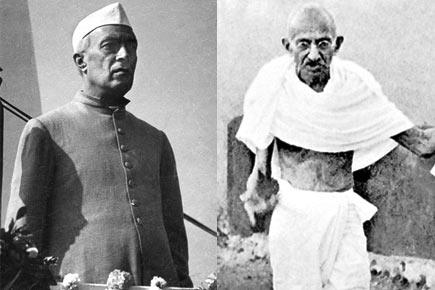 All eyes are on Rajasthan, where a school textbook was recently revised and wiped clean of any mention of the nation's first prime minister, Jawarharlal Nehru. Even as the Rajasthan government faces the heat for such a glaring omission, closer home, Mumbai University continues to get away with the same blunder with hardly anyone noticing or raising objection.

mid-day has referred to the October 2015 reprint of the Mumbai University textbook, which labels many of India's freedom fighters as anti-secular and upholds only the Left front as blameless
In a textbook for the Political Science course at MU's Institute of Distance and Open Learning, there are chapters on several prominent Indian leaders, but not a single one on the India's first PM – Nehru. On the other hand, several Left leaders have dedicated chapters in the book. This focus on Left ideology turns up several times in the book.
But that's not all. mid-day has highlighted excerpts from the textbook — titled Modern Indian Political Thought — which not only label Maharashtrian freedom fighter Bal Gangadhar Tilak as anti-secular. Even the father of the nation isn't spared. The book blames Mahatma Gandhi for using too many 'Hindu idioms and similes' and pushing Muhammad Ali Jinnah to break away and form Pakistan. According to the book, the only side that didn't play with politics of religion is the Left front.
mid-day spoke to Surendra Jondhale, who not only compiled the book, but is also the university's course coordinator and the head of the Civics and Politics department, and his explanations have been outlined against each of the claims made by the textbook.
Mahatma Gandhi
Excerpt: 'It was unfortunate that Gandhi's association with the nationalist movement and his penchant for using Hindu idioms and similes in the nationalist discourse infuriated Jinnah so much that he decided to leave not only the Congress but India itself.'
Jondhale's view: "There was reaction from the Muslim community because religion was brought in the movement and Gandhi referred to Hindu ideology. In the entire freedom struggle, Gandhiji did religious politics, which led to actions and reactions, eventually leading to the Partition," said Jondhale when this paper questioned the book's views about Gandhi.
Muhammad Ali Jinnah
Excerpt: 'It was one of those paradoxes of history that a truly nationalist and secular leader had to leave the nationalist movement, mainly because of ego clashes with Gandhi and ended up as the Quaid-e-Azam of the Muslims, in which capacity he would always have to share the major responsibility for dividing the subcontinent and creating Pakistan.'
Jondhale's view: While the textbook paints Jinnah as a truly secular leader, Jondhale said he wasn't one to shy away from playing the religion card. "Jinnah, in his personal life, was a secular person, but he did politics of communalism."
Lokmanya Bal Gangadhar Tilak
Excerpt: 'Starting of Ganesh Festival and invoking religious scriptures such as Bhagvad Gita for political actions were clear examples of mixing religion with politics and attitude that was categorically anti-secular.'
Jondhale's view: At first he denied that the textbook had any direct reference to Tilak as an anti-secular leader, but after the above excerpt was pointed out to him, he said, "With this statement, it was actually meant to present that politics has to be kept away from religion and shouldn't be mixed. But Tilak's actions were contrary to this."
Left gets a clean chit
Excerpt: 'All political parties, perhaps with the exception of the Left parties, get engaged in espousing Communalism, whenever it suited them.'
Jondhale's view: Asked how the textbook could claim that only the Left refrained from communal politics, he said, "Left party had nothing to do with religion. Not just Jinnah, but also Dr BR Ambedkar severely criticised Gandhi and Congress for doing politics that was Hindu-oriented and bringing the Hinduism issue to the freedom movement. The gist here is to show how everybody used religion in politics, which was wrong."
Family speaks
A book is expected to present the truth, not an individual's viewpoint. Tilak cannot be termed anti-secular. At his funeral, even a Muslim had jumped into his pyre.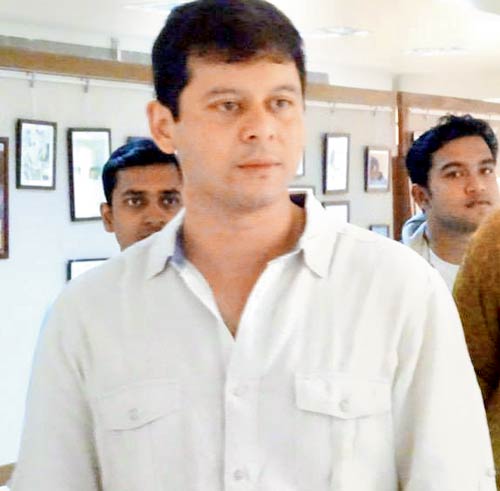 When he had started the Swadeshi movement, everyone followed him irrespective of their religious background. It's saddening that a university book should say such things. Ganesh festival was started to bring people together in public, as people from different castes weren't allowed in temples then. This shows how progressive he was – who are we to call him anti-secular while sitting in air-conditioned rooms?
- Rohit Tilak, Fifth-generation scion of Lokmanya Tilak and also the general manager of Marathi newspaper Kesari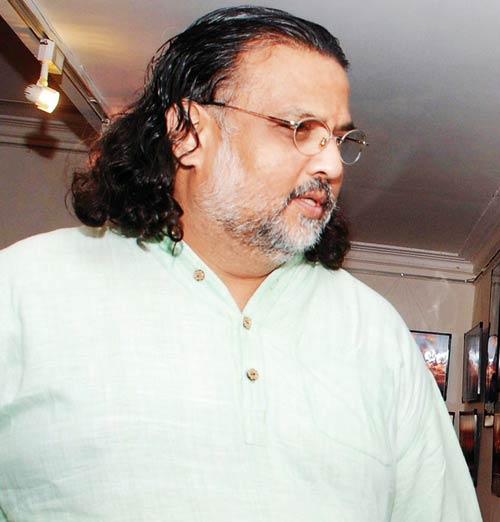 "Bapu was omnipresent, hence, everyone blames him for everything. The textbook is over simplified, it doesn't seem to be a book for MA students but rather seems to address primary school students. It was Tilak who had supported the Lucknow pact, giving many concessions to Muslims.
- Tushar Gandhi, Great grandson of Mahatma Gandhi