Duo who was stranded at the base camp of MT Everest turn down evacuation to volunteer, narrate their experience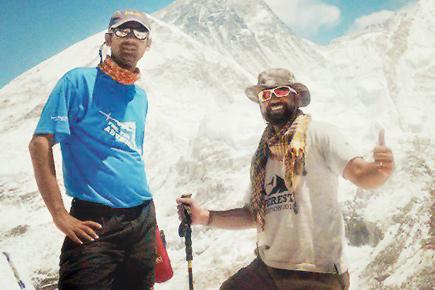 Samir Patham and Sauraj Jhingan
Sauraj: The earthquake had destroyed 70 per cent of the base camp. There were roughly 700 people of which 22 people lost their lives and 60 of them were severely injured. Hence, they had to be air lifted. After the disaster, there was complete destruction everywhere. My companion Samir Patham and I started providing first aid to the people and waved out to the helicopters to airlift the ones who had suffered severe back and head injuries and fractures.
Nepal earhquake: Mumbai moms on a mission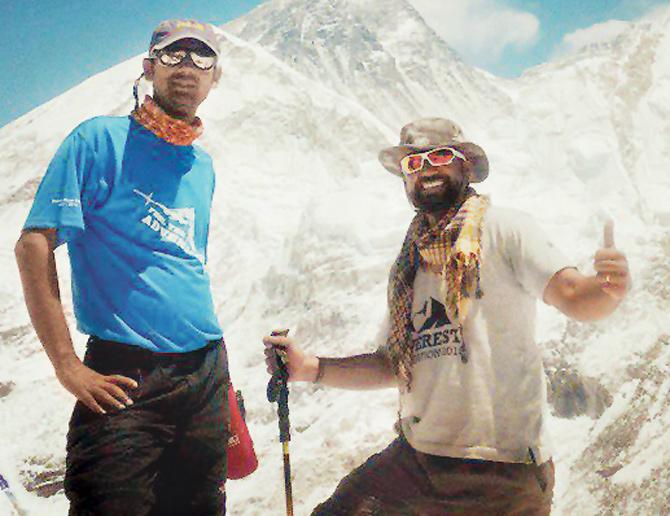 Samir Patham and Sauraj Jhingan
We also arranged sleeping bags for people to share and provided for food. Every camp has its own kitchen but all of them were squashed except ours, which was at a lower level. Preparing the food and distributing it was tedious for us and our staff, as a few of them too were injured. The evacuation process was done on the basis on seriousness of the injuries suffered by a climber.
The situation at 18,000 feet is worse than what at 14,000 feet hence one couldn't plan to be stationed at one particular place. We started descending on Friday. By then there were hardly any people left at the base camp. We still have extra ration with us which we will distribute it to few of the villages en route Kathmandu.
Also read: Survivor from Mumbai doing his bit for Nepal Earthquake victims
SAMIR: It was terrifying! We didn't know if we'd make it through and were visibly shaken. However once we realised how bad it was for the other camps, we felt that we were spared for a reason and decided to stay back and and help in whatever small way we could.