General Post Office's iconic dome, 'second-largest' in India after Gol Gumbaz, dedicated to city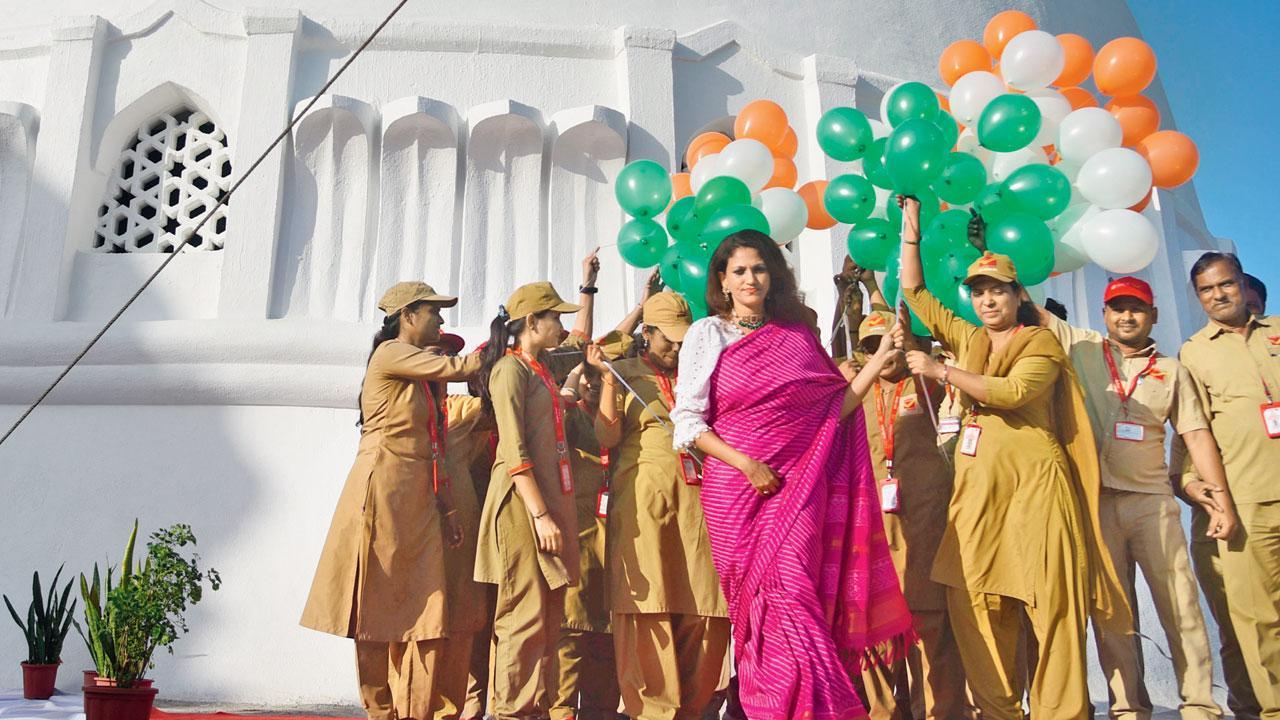 Swati Pandey, postmaster general, India Post, Mumbai Region, with the GPO staff on Friday. Pic/Pradeep Dhivar
The restoration of the iconic dome of the General Post Office (GPO) was completed on Friday and dedicated to the city. "The dome of the GPO comprises significant historic and architectural importance, being the second largest dome in the country after the Gol Gumbaz in Bijapur," Postmaster General, Mumbai Region, Swati Pandey, who initiated the restoration project, told mid-day.
"The steel and concrete structure was in dilapidated state on account of weathering due to salinity and corrosion in steel. The external structure was in dire need of a waterproof coat, which has now been provided," she said.
ADVERTISEMENT
Also read: Mumbai: Some buyers unaware of MahaRERA extension to developer
"Also, the dome has a finial made of wood and the floral patterns made of wooden planks covered with bitumen sheets for further protection," she added. The restoration of the dome was carried out by Laxmi Hericon Pvt Ltd under the supervision of INTACH (Indian National Trust for Arts and Cultural Heritage).
The building not only speaks of the archaeological artistry and brilliance of bygone days and stands unabated in the history of Indian heritage but also as a working post office, which sees almost 5,000 footfalls every single day.
The iconic building designed by British architect John Begg in 1904, the construction of which was completed in March 1913 at a cost of '1,809,000 had its dome modelled on the Gol Gumbaz of Bijapur, Karnataka.
As per archives, the building housed in a compound measures about 1,20,000 square feet with an end-to-end length of 523 feet and the central hall with the dome rising to a height of 120 feet and 65 feet diameters.