The founder of MTV World and a firm believer in the power of a good story, Nusrat Durrani on resisting global hatred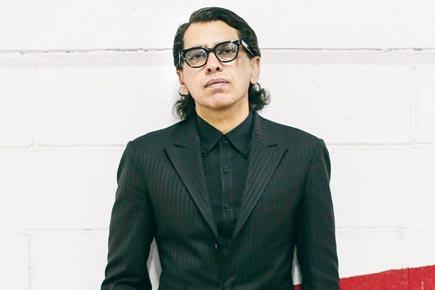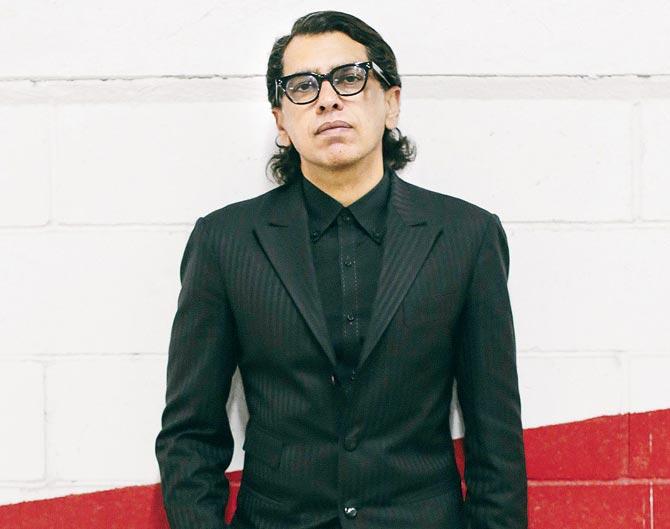 Nusrat Durrani
From producing Madly — an omnibus of six love stories among which was Anurag Kashyap's Clean Shaven — to creating Rebel Music series, MTV's acclaimed documentary series on musicians and artists practising in areas of conflict, Nusrat Durrani is an agent of love. But, make no mistake; Durrani is not referring to reductive ideas of love but a global need for compassion — towards lovers, across borders and even for animals.
Mumbai folk will get a chance to quiz Durrani — Lucknow-born, based out of New York and the founder of MTV World — when he holds a masterclass at the Godrej India Culture Lab on January 27. Durrani will take audiences through new narratives of modern love across digital and social media platforms as an attempt "to reverse the growing tide of hate in the world". We ask Durrani why he thinks stories on love are needed today like never before. Edited excerpts from the interview:

The title of your masterclass, Love in the Time of Hate is direct and refers to two powerful emotions. What's in store for us?
We live in a time of hate — the US elections where a leader of The Free World was elected after a campaign of xenophobia, misogyny and complete disdain for the environment; there is a negative portrayal of Syrian refugees; there are stories of terror and hate in India as well as injustice to minorities. In such a context, the subject of love has been covered ad nauseam, but the content out there is hackneyed and regurgitated. We tend to speak only of romantic love, which is a big aspect, no doubt, but love transcends this. There is love of the country, for animals, for your brothers. Love manifests itself in a variety of ways but our storytelling is one-dimensional. I want to expand the definition and make it an inclusive emotion and intellect.

You have been working on MTV's yet-to-be-released TV series, We Are Lovers. How does it reaffirm your beliefs?
I am not arrogant to think that anything I could say or do could effect changes, but we can do what's within our power. For instance, the depiction of love between young people, as shown on television, is trivialised, gamified and stripped of seriousness. We Are Lovers is a documentary about real people and covers relationships in a manner that is not seen in usually in mainstream television. Two boys falling in love is often exoticised or a 60-year-old woman falling in love with a far younger man is rarely depicted. However, We Are Lovers is not about sexuality, but about love stories.

Across generations - Gen X and the millennials - do you think the notion of love, especially through social media, has changed?
There is enormous technology that social media has to offer. Social media has magnified the power of love. [Across generations], however, the visceral power of love hasn't changed. I can't claim to be an expert on the subject with data to support my observations, but much of this is coming from having spent time with young people. I see that increasingly, the youth are post-sexual in a way. There is so much more openness in the world and it doesn't seem like a big deal if a Korean marries an American or if someone is straight on not.

But, don't you think that the virtual space – especially Twitter and Facebook – has become a space of hate, verbal violence (that can lead to physical violence) and trolling?
Every day, we read horror stories of life on social media. It's true that it can expose you to a vast ocean of people you could fall in love with, but there is also a dark side to this [getting catfished, for instance]. However, I believe that overall, the Internet is more positive than negative. The counter-revolution to all that hate is love. It may sound trite but it's true. The way to deal with narratives of rape is to create more tender love stories, for example.
I do navigate through social media in my own way. I have a 16-year-old daughter and I take care not to put up photos of her. She was at the Women's March at Washington DC recently and I did post that, but not pictures of her birthday and so on. I don't want to impose a social media history on her and let her create her own.

MTV gave the moniker to Gen X as the MTV Generation. In this decade, doesn't this new wave of love stories that you are proposing risk being viewed as a commercial branding of interpersonal relationships?
There is no denying that MTV is a juggernaut in youth culture. But, storytelling is borne of passion and transcends the brand.