mid-day outlines all the tall claims the Railways have made in the past, and how inaction on the part of authorities has led to the deterioration of the most used form of public transport in the city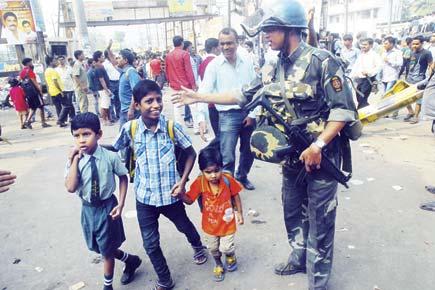 Mumbai railways, unfulfilled promises, Diva railway station riots, rail roko, overhead equipment damaged, pantograph damaged, Mumbai news, commuters lathi-charged, Mumbai, Diva, Thane
An incident like yesterday's is what it takes for the authorities to sit up and take notice that they have contributed to the deterioration of public transport in the city. Many tall promises were made in the past, and almost none were kept.
Rail disruption: The real reason behind the chaos at Diva railway station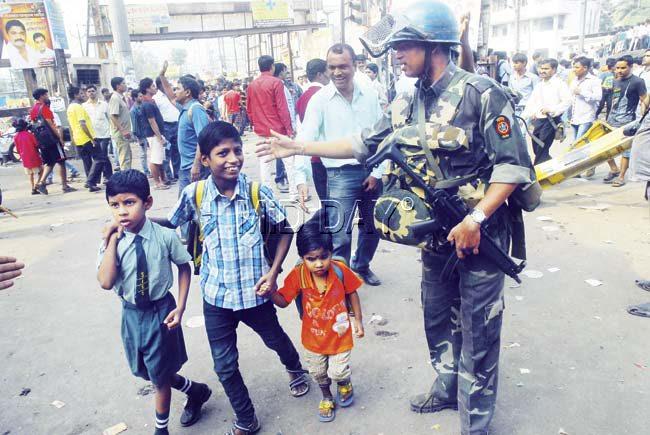 Saving the tiny tots: While his colleagues were busy controlling riots and targeting some innocent passengers in the process, this official was seen escorting children safely out of Diva station. Pic/Sameer Markande
It took a mere broken piece of equipment the pantograph overhead for the entire suburban train system to collapse like dominoes. The railways, on their part, have done very little to keep up with the increase in commuter traffic and demands.
They have fallen short in almost every junction, right from introducing new trains, to the much-hyped air-conditioned local trains, or improvement in train services. As a result, the present system is bursting at its seams and it is the commuters who bear the brunt.