While most Mumbaikars were stuck in their offices or struggling to get home in Tuesday's heavy rains, environmentalist and laywer Afroz Shah and his volunteers cleared Versova beach of 8,000 kg plastic and waste that had washed ashore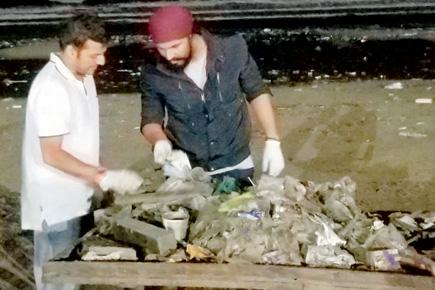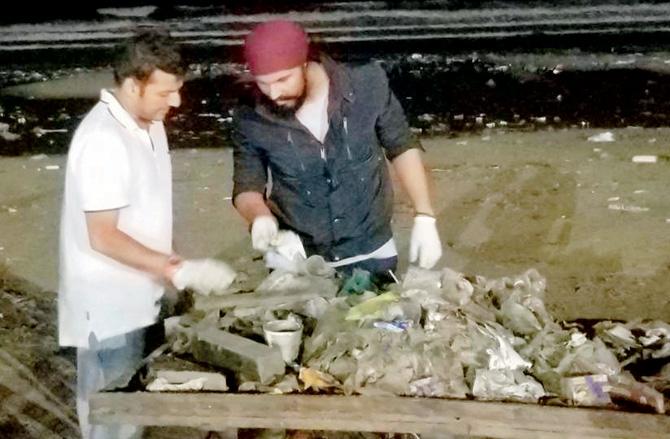 Actor Randeep Hooda also joined the cleanliness drive
While most Mumbaikars were stuck in their offices or struggling to get home in Tuesday's heavy rains, environmentalist and laywer Afroz Shah and his volunteers cleared Versova beach of 8,000 kg plastic and waste that had washed ashore. Actor Randeep Hooda had also joined the cleanliness drive late at night.
From day one of Ganeshotsav, Shah and his team of dedicated volunteers had prepared a plan wherein it was decided that in order to maintain the cleanliness of Versova beach, they would act after visarjan as many idols and plastic waste including the garlands and flowers get washed ashore. On the second day of Ganeshotsav, the team and BMC staff removed 1,200 idols that had washed ashore along with hundreds of kg of plastic waste.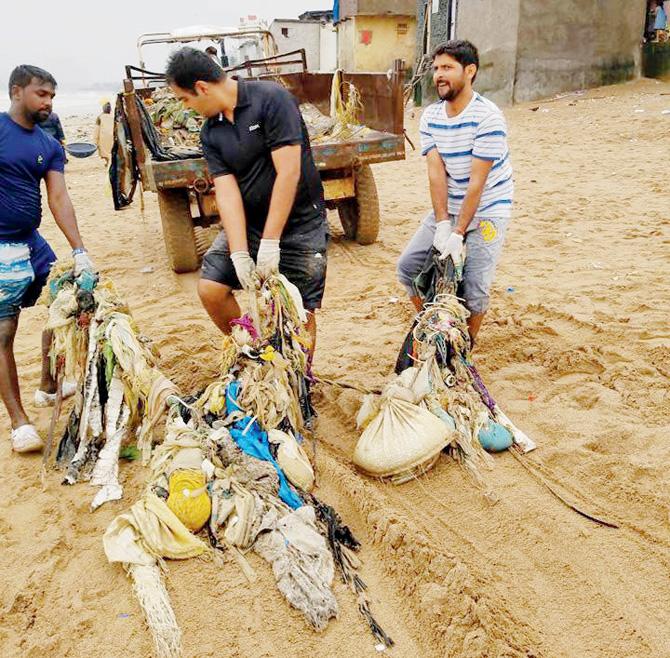 Afroz Shah with his team of volunteers. Pics/Afroz Shah
Shah said, "From morning our team of volunteers was working in close coordination with the police and helping people who had got stranded. As it was the fifth day of the festival, we were expecting people arriving for visarjan in large numbers but due to heavy rains there were few. But the heavy rains and the flooding brought a huge amount of waste onto the shore, and so we cleaned the beach for almost five hours in the night and collected two truckloads of plastic and waste weighing close to 8,000 kgs. Yesterday actor Randeep Hooda also took part in the cleanliness drive."
Shah and his team will continue the cleanliness drive on Versova beach on the 7th day of the festival and also on the 10th day.