Archeological explorations have never failed to surprise people and this is definitely one of those instances of digging the past and finding something that has left a mark behind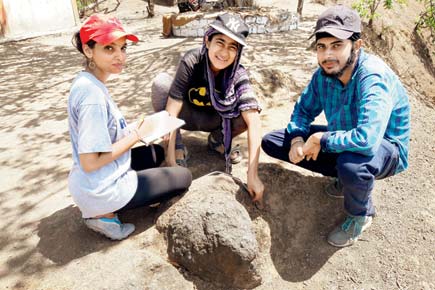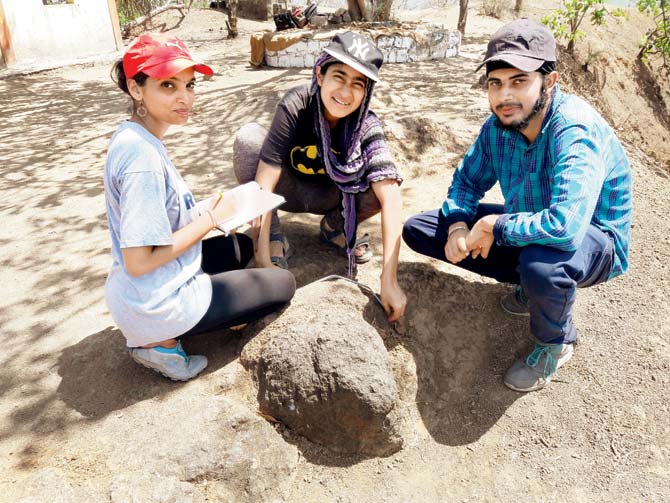 Scattered remnants of a Buddhist stupa has been found at a site near Vihar Lake
Archeological explorations have never failed to surprise people and this is definitely one of those instances of digging the past and finding something that has left a mark behind. Powai's Vihar Lake was named after a Buddhist monastery that existed in the area centuries ago, but till date people believed that it got submerged under water. However, Mumbai University archaeology students have finally found scattered remnants of a Buddhist stupa in the area to prove that the monastery was located on a hillock near the lake.
This has been revealed under the Salcette Exploration project of the Mumbai University's Centre of Extra-Mural Studies in association with Centre for Archaeology. A team of 18 students led by six archeology experts is working at six different sites in the city under the project.
Speaking to mid-day, Archaeologist and Culinary Anthropologist Dr Kurush Dalal said, "When the Vihar Lake came into existence in 1850, hoards of Bohomani coins were found at the site, which hinted at the existence of the monastery. However, people thought that it got lost under the water body over the years. But now we have conclusive proof regarding its existence."
Explaining it further, journalist and archeology expert Vinayak Parab, who led the work at the site said, "Even though people believed that the structure got lost underwater, the fact that monasteries are usually built on hills, got me thinking. Hence, we started looking for a hillock in the area and found one behind IIT Bombay. Then, we started exploring the site and found scattered remnants of a stupa. Through detailed excavation we found more remains, which helped us prove that the monastery did not get submerged."