It will fix the city's infrastructural and traffic issues on a virtual level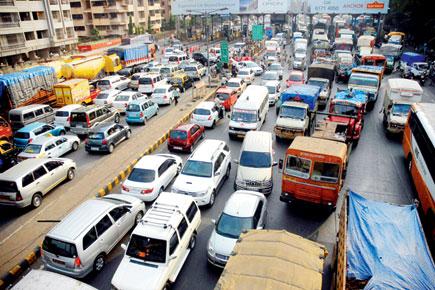 It won't be long before Thane gives some serious competition to other well-planned cities in the world, thanks to a project which will evaluate and fix the city's infrastructural and traffic issues on a virtual level. The project, believed to be the first-of-its-kind in India, is still in the pipeline and is expected to raise Thane to the ranks of cities such as New York, Sydney, Singapore, and Barcelona, where similar studies have been conducted.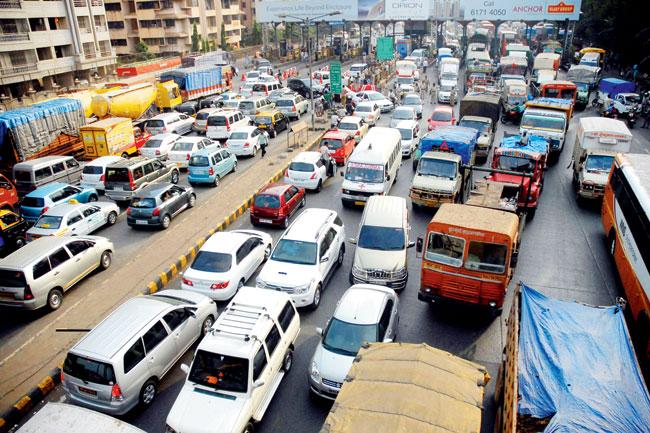 The project will take into consideration vehicular and pedestrian traffic. Pic for representational purpose only
Medulla-Soft Technologies Private Limited, a portfolio company of IIM-Ahmedabad's Centre for Innovation Incubation and Entrepreneurship (CIIE) bagged the Thane City Wide Simulation Study Project, which will be a joint venture with Transport Simulation Systems (TSS), a leading Spain-based global firm. Apart from studying the city's traffic, the project will also help build a microsimulation model of development for the Thane Municipal Corporation. Such studies, which analyse traffic ecosystems and provide safe, sustainable and future-proof solutions to growing traffic challenges, have proved to be very useful for regulating traffic in big cities.
Changing landscape
"The Thane City Wide Simulation project will change the landscape of urban transport planning in India," said Shantanu Sharma, founding director of Medulla-Soft Technologies Private Limited. "Many developed cities in the world plan and propose projects in the urban transport space based on city-wide simulation models." He added that this particular model of the project for Thane city will, in the future, be treated as a guidebook for upcoming public transport, public parking projects as well as traffic analysis. "We have also received queries from other municipal corporations in Maharashtra and various other cities in India for a similar study," he added.
The study is expected to make the implementation of development plans in the city easier. "Through this model, we can help the local municipal corporation with infrastructural changes if any, and study the impact it'll have on the population," explained Sharma. In its current form, the project costs around R4.29 crores. "It is a good strategy which not only makes way for development, but also takes into consideration two major problems every city faces — vehicular and pedestrian traffic. Once this project works well, other cities can take advantage of the study," he added.
Thane municipal commissioner Aseem Gupta said the project will help understand the traffic situation in Thane city.
"It will help us find a census of how many vehicles and/or pedestrians pass through our roads everyday. Also, in future, if we plan new flyovers or transport routes, implementing the same will be easier," he said.