The Supreme Court on Wednesday made strong comments during the hearing of a contempt petition seeking action against several state authorities, including Maharashtra, for allegedly failing to register first information reports (FIRs) against those who make hate speech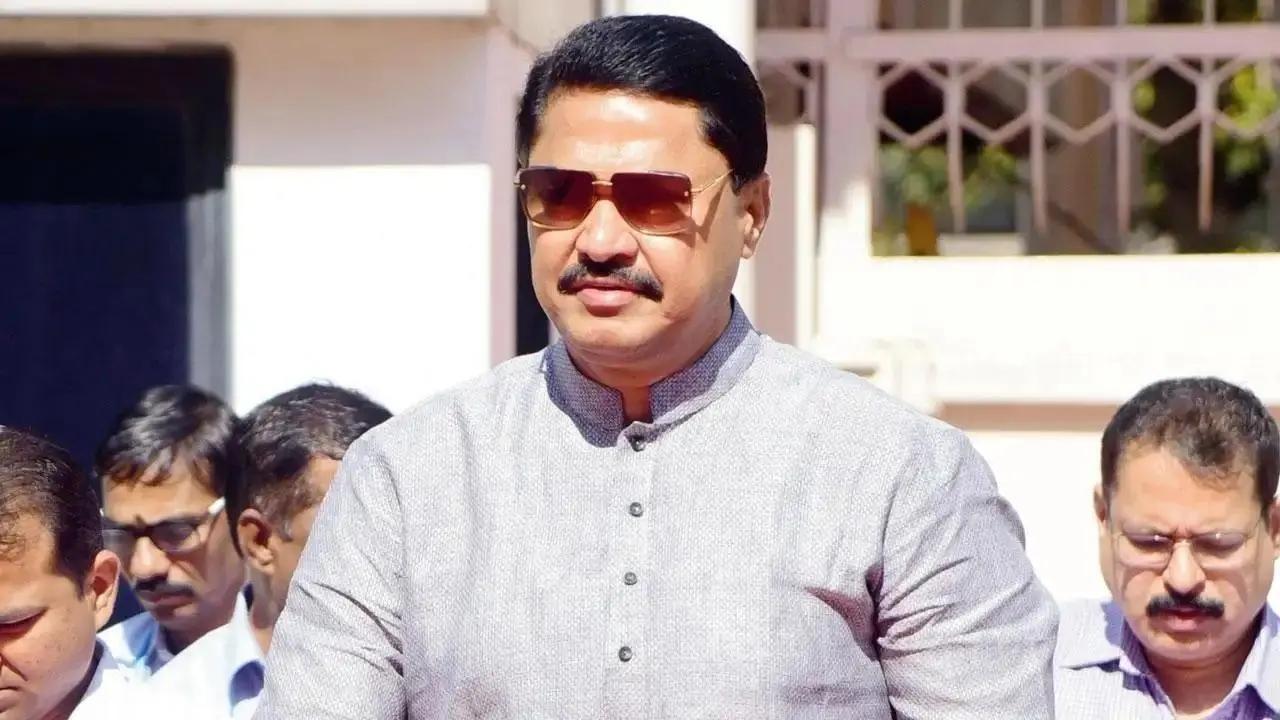 Nana Patole. File Pic
Congress Maharashtra chief Nana Patole on Thursday slammed the state government over the Supreme Court's remarks on hate speech and demanded the resignation of Chief Minister Eknath Shinde.
The Supreme Court on Wednesday made strong comments during the hearing of a contempt petition seeking action against several state authorities, including Maharashtra, for allegedly failing to register first information reports (FIRs) against those who make hate speech.
ADVERTISEMENT
The apex court asked the Maharashtra government to respond to a contempt plea filed against it for failing to control hate speeches by rightwing organisations despite the orders of the top court.
"The Shinde government has given a big blow to the image of Maharashtra in the past nine months. Communal clashes are on the rise due to the inflammatory speeches made by certain organisations, but no action is taken against them," said Nana Patole.
Now, even the apex court has expressed its anger by calling the state government as "impotent" and "powerless" as it does not act promptly, and asked "why do we have a state at all if it is remaining silent", he added.
"This is a big slap on the government of Eknath Shinde-Devendra Fadnavis and they have forfeited the right to remain in power. Owing to their inaction, religious disputes are getting out of hand. They must immediately step down," Patole demanded.
Stating that the anger expressed by the Supreme Court against the Shinde-Fadnavis government is right, the Maharashtra Congress chief said that there is no such thing as law and order in the state.
Nana Patole further said the MPs and MLAs of the ruling Shiv Sena-Bharatiya Janata Party openly bully the people and the Opposition leaders.
Also Read: SC remarks on hate speech a matter of shame for Shinde-Fadnavis govt: Ajit Pawar
"A family member of a notorious bookie roams openly in the Home Minister's (Devendra Fadnavis) residence but he is unaware of it. Elected leaders, former ministers and legislators are being threatened and attacked in the state but no action is initiated," he added.
Referring to the Sakal Hindu Samaj's (SHS) recent rallies which earned the SC's wrath, Patole said that they have been making extremely provocative and inflammatory statements which have created a threat to social peace.
Some organisations have opposed and lodged police complaints, but the law-enforcers hands are tied down as the government is blatantly supporting the organisation, he added.
"Maharashtra is a progressive and advanced state, Mumbai and Maharashtra have a great reputation in the country, and some organizations are engaged in defaming it in the name of religion," Patole said.
Patole said that the state government should stop them immediately, "but it lacks willpower" that allows these outfits to flourish, and tarnish the image of Mumbai and Maharashtra.
"The word ('impotent') that the apex court used for the Maharashtra government has never been used for any government till date... this itself shows how serious the situation is," said Patole.