Even as a speech by Syedna endorsing Female Genital Mutilation (FGM) goes viral, organisations are coming under one umbrella to combat the practice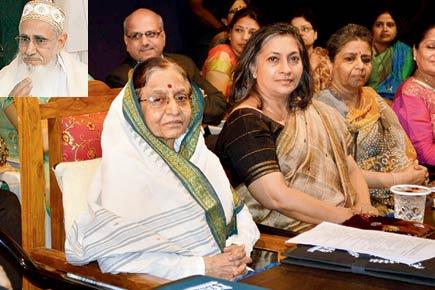 The Dawoodi Bohra community in Mumbai is still in hot debate about a recent four-minute audio clip of Syedna Muffadal Saifuddin's speech where he endorses Female Genital Mutilation (FGM), though some say he was veiled in his reference.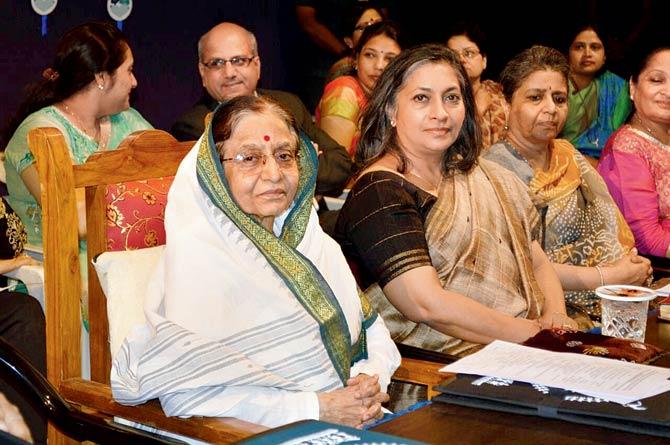 Pratibha Patil (l) at the Shamrao Kalmadi School Auditorium, Kothrud at the UWA event
ADVERTISEMENT
Masooma Ranalvi, who helms Speak Out, a forum of Bohra women, who have been subject to FGM and are now campaigning within the community to end this practice said, "There has been a huge period of silence from the Syedna. We even wrote two letters to the Syedna since the online signature campaign commenced in December 2015, which now has more than 50,000 signatures. But there was no reply. This speech and video reinforces a cultural practice which has no place in the 21st century."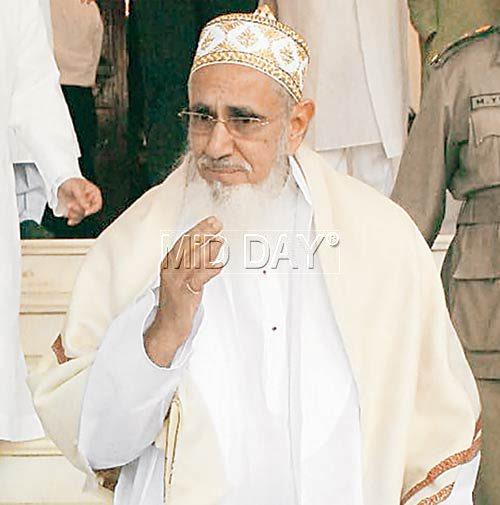 Syedna Mufaddal Saifuddin. Pic/Sayed Sameer Abedi
Referring to the speech, Ranalvi said, "In the Syedna's speech, he proclaimed 'It must be done. If it is a man, it can be done openly and if it is a woman it must be discreet. But the act must be done. Do you understand what I am saying? Let people say what they want… but Rasoolullah (Prophet Mohammed) has said it. Rasoolullah will never say anything against humanity. He has only spoken (of) what is beneficial from the perspective of the body and the soul. What do they say? That this is harmful? Let them say it, we are not scared of anyone." This is a clear reference to FGM or khatna, even though the word was not used. He dismisses and derides opposition which claims khatna is harmful and tells Bohras it is their religious duty to practice it."
The opposition to FGM, is spreading though. University Women's Association (UWA), Gokhale Nagar, Pune held an awareness programme recently, with an aim to bring those against FGM under one umbrella and prove that there is more strength in organized, unified action. The programme was held at the Shamrao Kalmadi School Auditorium, Kothrud, with former president of India, Pratibha Patil as chief guest.
There were NGOs Poona Women's Council, Family Planning Association of India, Poona Women's Forum, Nari Samata Manch, ILS College, Miloon Saryajani talking about FGM.
At the meet, Umeel Ranalvi spoke about her experience as a victim of FMG as a seven year-old child. Her grandmother had accompanied her to a midwife in a seedy establishment in the Bhendi Bazaar area of Mumbai. The horrific experience is singed in her memory.
"The Bohra community has educated women, but this tradition is continued and education has had no effect," she said. Women should get over the fear syndrome and speak out. She requested representatives of NGOs to talk about FGM and bring it out in the open adding, "when I got married, I did not allow it to happen to my daughter."
Saheeda Tavawala-Kirtane, a member of Sahiyo, a global organization that works towards ending FGM said at the meet, "The word haraam ki boti is used for the clitoris which is the most sensitive part of a woman's anatomy. FGM permanently damages the sexual pleasure of a woman. Sahiyo wants more women to come forward and become the faces of this movement. Collective voices will achieve more."
Shabnum Poonawalla, President UWA said, "The World Health Organization (WHO) classifies FGM as a human rights violation and has recognized it as a global problem. FMG is the atrocious act of a girl's genitals being cut open at an early age for cultural or religious practices. It is control over a woman's sexuality, hygiene, cultural identity, religion, societal pressures and more. It reflects a deep rooted inequality amongst the sexes and is an extreme form of discrimination against women. India has no ban on FMG and barely recognizes it as gender violence." She added, "The Government in India has to work towards collecting data to help pave the way for legislation to ban this practice and in turn validate the need for support services to combat the practice in affected communities. We urge the government to pass a law banning this practice."
Manisha Gupte, human and child rights activist said, "FGM is a violation of the autonomy of a person and is a form of torture on the child. It changes her body irreversibly. It was a pre-Islamic practice in Africa and the Middle East and has nothing to do with religion. The world is scared of a woman's sexuality. Why is the male dominated society scared? Such an issue need not be made a religious one, it is a women's issue."
In the end, Sahiyo stated that they were glad that UWA recognized their effort and those of other groups, bringing them under one umbrella. There is still a lot of fear aboutspeaking out against FGM. Activists believe that even if there is a law, the real movement will have to come from within the community to end this practice.
"Exciting news! Mid-day is now on WhatsApp Channels

Subscribe today by clicking the link and stay updated with the latest news!"
Click here!