A daring teenager from Pune managed to outsmart his kidnappers and flee to safety in a Mumbai-bound train after he was forcefully taken into an autorickshaw to Pune railway station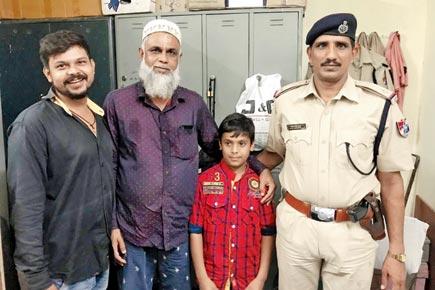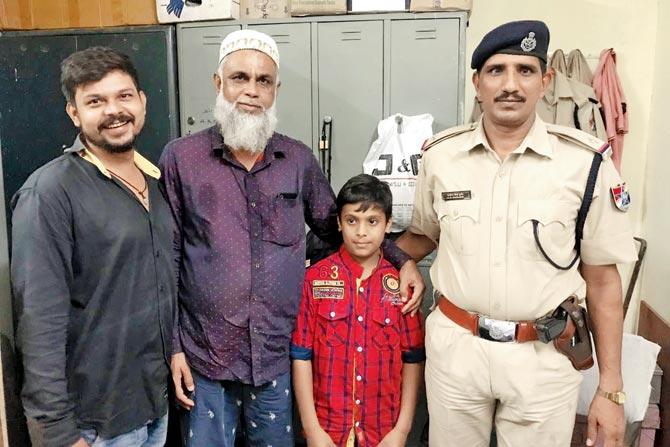 Burhan Latiwala, 13, was rescued by his uncle Saifudin Saifee and Assistant Sub-inspector Kamahiya Singh, who were waiting for him at the Vasai railway station. Pics/ Hanif Patel
A daring teenager from Pune managed to outsmart his kidnappers and fled to safety in a Mumbai-bound train after he was forcefully taken into an autorickshaw to Pune railway station last evening.
The incident took place yesterday when Burhan Latiwala, 13, had gone to pick up a food parcel from a hotel. According to the police, while Latiwala was walking towards the hotel near his house in Kondwa, two people allegedly came out of an autorickshaw, grabbed him and took him inside. "They stuffed cloth into his mouth and headed to Pune railway station," said Latiwala's uncle Qutubdin Sameeerbhai Makda.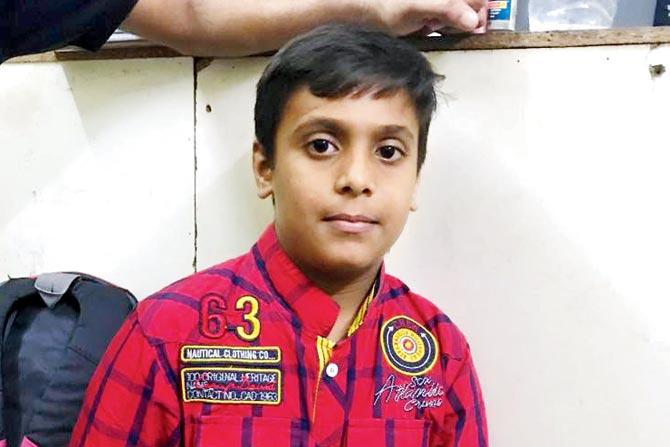 13-year-old Burhan Latiwala
On reaching the station, the boy pushed his kidnappers and ran into the crowd. He then climbed on to the Pune-Jodhpur Express train that was just about to leave the station. "He entered the S-9 bogie of the train and requested one of the passengers sitting inside to give him his cellphone. He then called his father and narrated the entire incident. As the train had left the station, the father told the boy to get down at Vasai station, so that his uncles in Mumbai could pick him up from there," said an RPF official.
Latiwala's uncles Saifudin Saifee and Makda were waiting for him at Vasai station. "After his father called me up, I rushed to Vasai station and with the help of the RPF police, safely rescued the kid. We are thankful to the fellow passengers for helping the boy," said Saifee.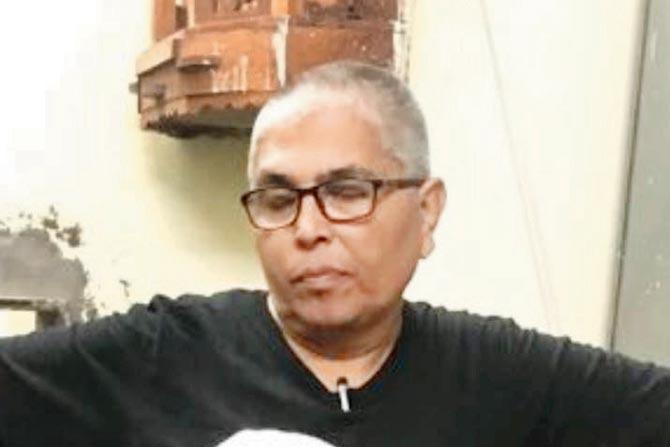 Burhan Latiwala's uncle Qutubdin Sameeerbhai Makda
The RPF police at Vasai station have filed a panchanama in the case. "We have taken his statement and after speaking with his father, he was handed over to his relatives at 1.30 am on Monday," the RPF said. Further investigation is on.