Cops decide to enforce little-used clause in Motor Vehicles Act to set an example for public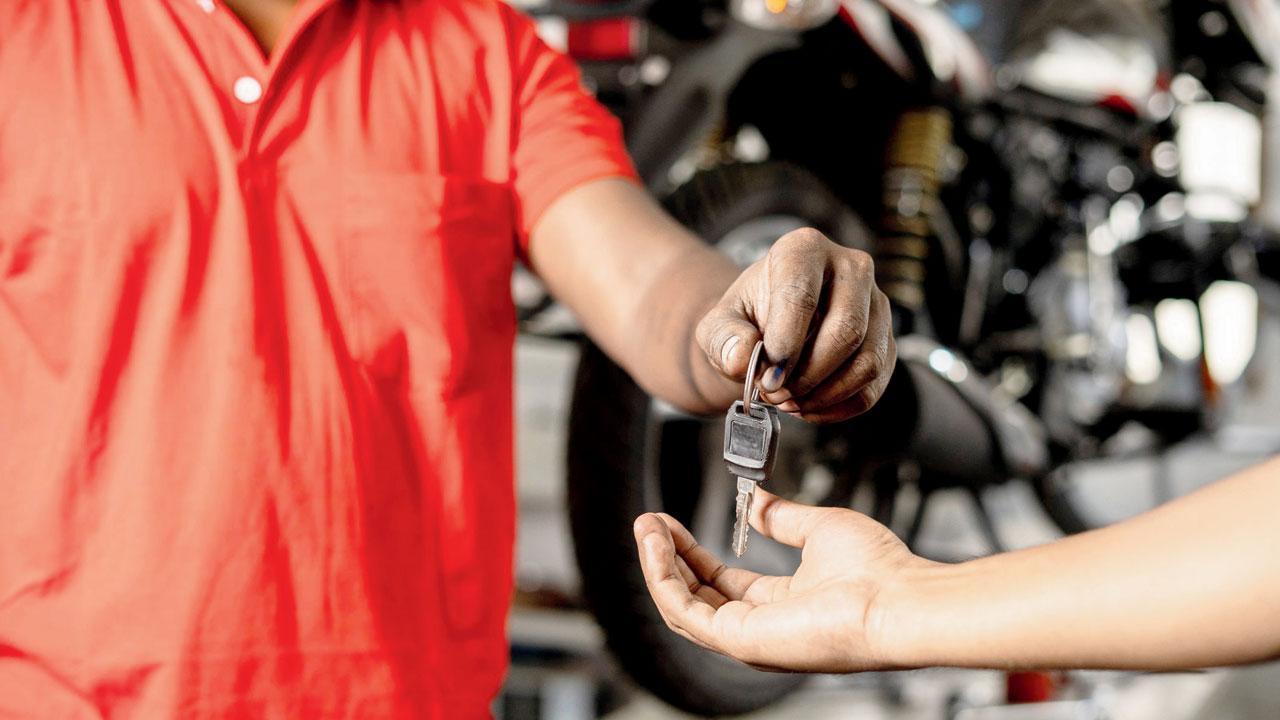 The police said giving a motorcycle to a minor kid is an offence. Representation pic
The Chitalsar police in Thane registered an FIR against a man on Monday, after his 17-year-old son crashed a bike into a car, and injured his pillion rider. The police said the father is responsible as giving a bike to a minor is an offence.
As per the amended Motor Vehicles Act, guardians or parents of minors can be held accountable in a traffic offence. They have booked the father under the Motor Vehicle Act. The incident took place on January 17 at 7.30 am at Surendra Compound at Ghodbunder Road. 
ADVERTISEMENT
The police received information that a bike had rammed a car and at the spot found the car was being driven by one Naresh Kumar. The speed was around 20 kmph.  The bike rider, a 17-year-old boy and his 15-year-old friend, riding pillion, received serious injuries and were admitted to a hospital.
Also Read: Thane: Transport operator duped of Rs 75,000 by cyber fraudsters
Witness statements
The police recorded the statements of four witnesses and the bike rider who they found was a minor. The police then called the father of the boy and booked him under the Motor Vehicle Act.
Assistant Police Inspector Lahu Rathod of Chitalsar police station said, "We registered an FIR under the Motor Vehicles Act 1988 of IPC 199(A) (1). To ensure that the boy's future is not harmed, we booked his father." The police have booked the boy's father under MVA's Sections 181, 199(1), 3, 4, 199 A.
As per Section 199A of MV Act 1988, where an offence under this Act has been committed by a juvenile, the guardian of such juvenile or the owner of the motor vehicle shall be deemed to be guilty of the contravention and shall be liable to be proceeded against and punished accordingly. The police have also booked the father under IPC Sections 279 (rash driving) and 338 (endangering human life). Do you think Budget 2023 will meet aspirations of common man?