On Friday, TMC commissioner Abhijit Bangar held a meeting of all departments at the TMC headquarters to review the pre-monsoon works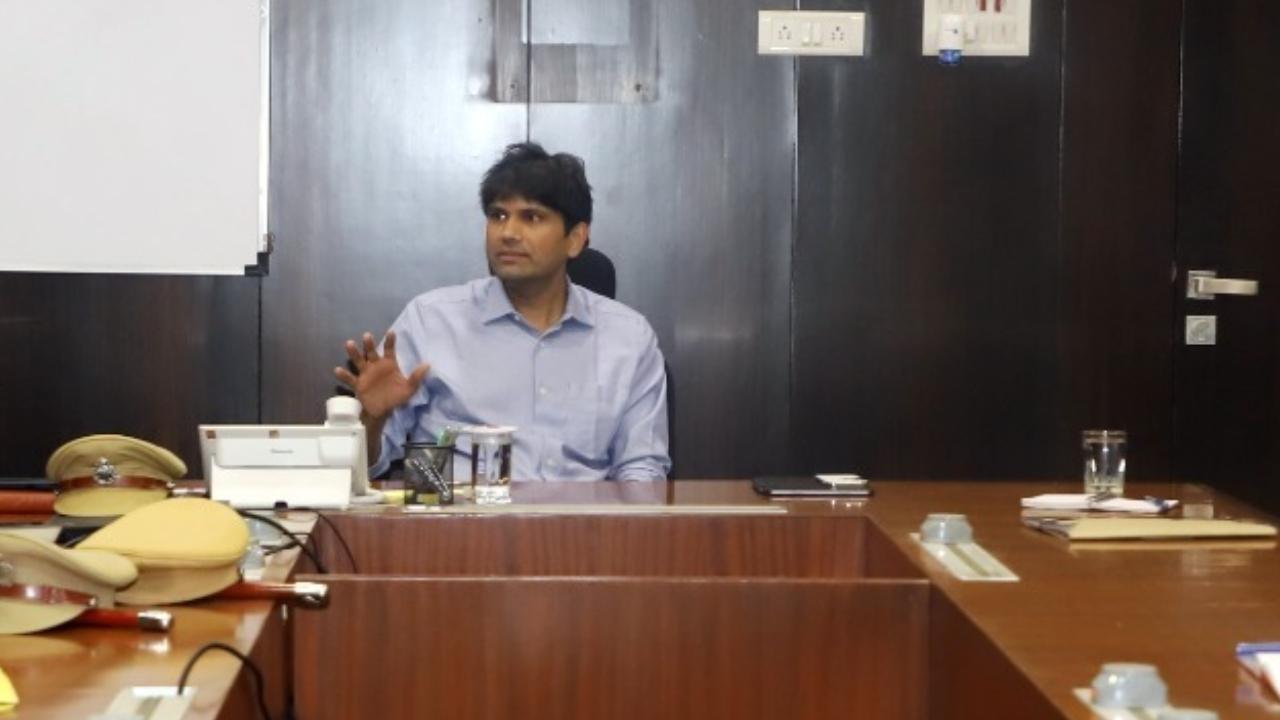 TMC commissioner Abhijit Bangar. Pic/TMC PRO
In order to keep roads pothole-free during monsoon, the Thane Municipal Corporation (TMC) has undertaken a pothole-free Thane campaign.
On Friday, TMC commissioner Abhijit Bangar held a meeting of all departments at the TMC headquarters to review the pre-monsoon works.
ADVERTISEMENT
In the meeting, Bangar said a network of roads has been built in Thane to make the traffic system smooth and safe. "During the rainy season, most of these asphalt roads develop potholes, which makes it difficult to travel, and the citizens are upset with the municipal corporation, but pothole-free roads are the responsibility of all agencies including the TMC."
TMC city engineer Prashant Songra, deputy engineer Vikas Dhole, Ramdas Shinde along with officials of the public works department, Maharashtra State Road Development Corporation (MSRDC), Mumbai Metropolitan Region Development Authority (MMRDA), were present at this meeting.
Also Read: Thane: Cops to be deployed at railway station to discipline errant rickshaw drivers, says TMC chief
"Reviewing pre-monsoon work in May or June does not help much. There is still a period of three to four months before the onset of monsoon, so if the roads are repaired now to prevent potholes and drains under the roads are cleaned, then the roads will remain in good condition during the monsoons and the incidents of road damage due to water logging will be reduced," said Bangar.
Adding further he said, "Though it is TMC's responsibility of constructing internal roads, the main roads are constructed by different authorities including the municipal corporation, and their maintenance is done through them." 
To ensure that the roads are potholes-free during monsoon, the TMC commissioner asked officials to complete road works by the end of May. 
"80 per cent of the roads in the city come under the jurisdiction of the TMC. Since asphalting work is not possible during monsoon, it is necessary to complete road works by the end of May," Bangar said.
The state government has sanctioned a total of Rs 605 crore to the Thane Municipal Corporation for road repair and upgradation. "The road repair and upgradation work should be of excellent quality and done on a war footing," the TMC commissioner said in the meeting.