The new case was reported on Tuesday, he said, adding that there are currently 25 active Covid-19 cases in the district, which comes under the Mumbai Metropolitan Region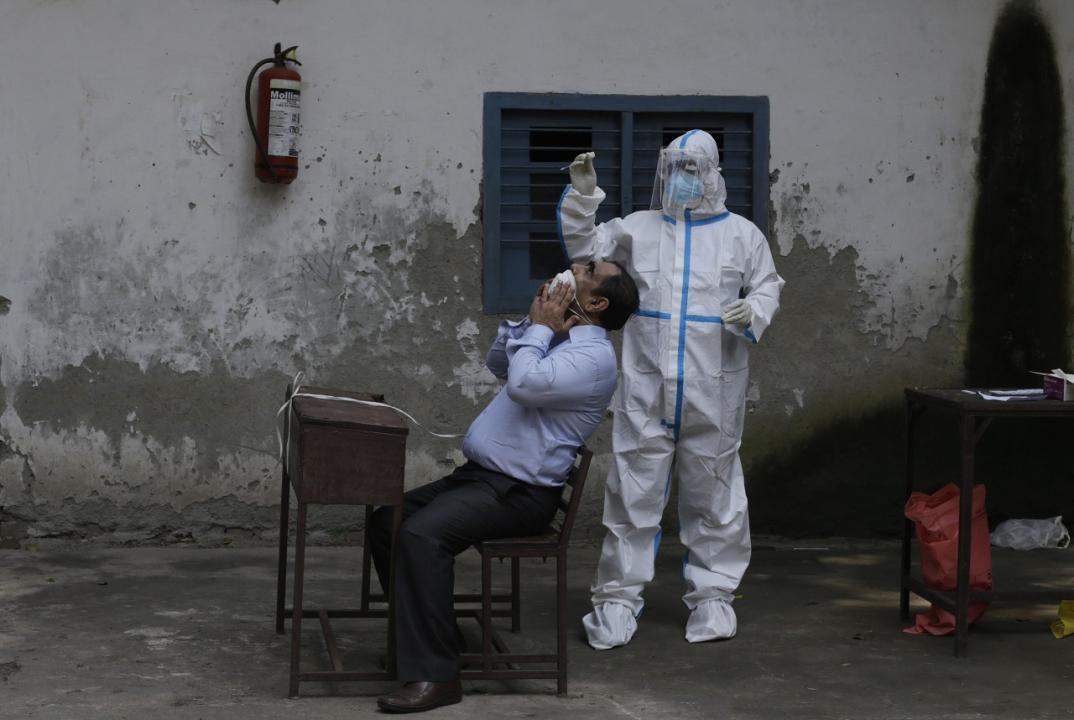 A health worker collects a swab sample for Covid-19 test. File Pic
One new case of coronavirus has been detected in Maharashtra's Thane district, taking its infection tally to 7,47,439, a health official told news agency PTI on Wednesday.
The new case was reported on Tuesday, he said, adding that there are currently 25 active Covid-19 cases in the district, which comes under the Mumbai Metropolitan Region.
The death toll in the district remained unchanged at 11,969 and the recovery count stood at 7,36,213, he said.
Meanwhile, Maharashtra on Tuesday logged eight Covid-19 cases, taking the cumulative tally so far to 81,37,075, the state health department said.
The Covid-19 death toll remained unchanged at 1,48,420 with no fresh fatality being reported in the last 24 hours.
Also Read: Thane: Two die after speeding scooter shoots past railing on flyover
Pune, Mumbai and Nashik circles logged two cases each, while Akola and Aurangabad circles each reported a single infection.
The count of recoveries in Mahrashtra so far rose to 79,88,545 with 15 patients being discharged from hospitals in the last 24 hours, leaving the state with 110 active cases, the department said.
With 9,737 swab samples tested in the last 24 hours, the cumulative tally of tests went up to 8,61,93,135.
At 33, Pune district has the highest number of active cases, followed by 24 in Thane district and 23 in Mumbai.
The Covid-19 recovery rate of Maharashtra is 98.17 per cent and the fatality rate is 1.82 per cent.
According to the health department, 5,50,357 passengers arrived at Mumbai, Pune and Nagpur international airports and 12,462 of them were subjected to RT-PCR tests, following which 27 international flyers tested positive. The latest case of a passenger is from Gujarat.
Of the 27 passengers, seven are from Mumbai, three are from Pune, one each from Navi Mumbai, Amravati, and Sangli, while five are from Gujarat, two each from Kerala and Uttar Pradesh and one each from Goa, Tamil Nadu, Assam, Odisha and Telangana.
Their samples have been sent for genome sequencing, a health department official said.
In the wake of the rise in Covid-19 cases in some countries including China, South Korea, Brazil and the USA, the screening of international passengers arriving at Mumbai, Pune and Nagpur airports started from December 24, 2022.
(With inputs from PTI)