In a bid to look for a cell phone that accidentally fell into a manhole, a BMC cleaner was suffocated to death. Another labourer, who tried to rescue him, died while undergoing treatment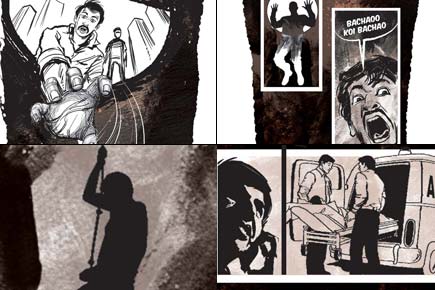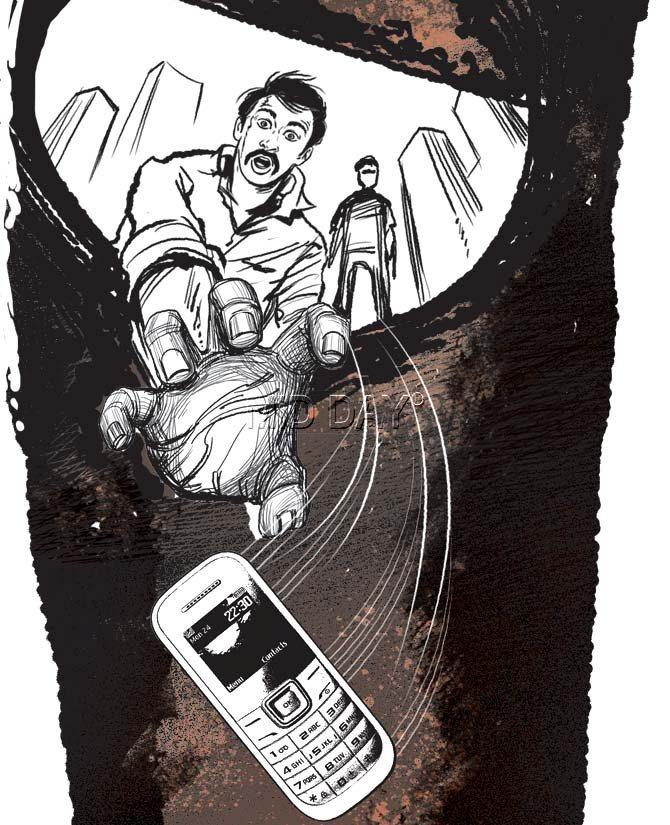 While the labourers were carrying out cleaning work, a rod fell into the manhole. When one of the cleaners, Ajay, tried to look for it, his phone slid out of his shirt pocket and fell inside. Illustration/ Ravi Jadhav
In a bid to look for a cell phone that accidentally fell into a manhole, a BMC cleaner was suffocated to death. While he was declared dead on arrival at a hospital, another labourer, who entered the dirty hole to rescue him, died while undergoing treatment on Friday.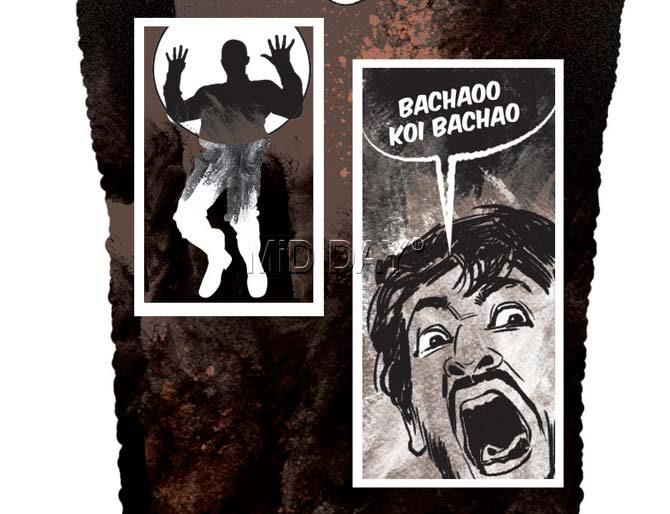 In order to look for the phone, Ajay entered the manhole, but eventually began to feel suffocated. Thereafter, he started calling out for help
The labourers identified as Ajay Kunchikorve (23), resident of Kurla Halavpul and Sachin Pawar (21), resident of Tunga village in Powai, were working as BMC cleaners on a contractual basis. Apart from this, they did other work as well.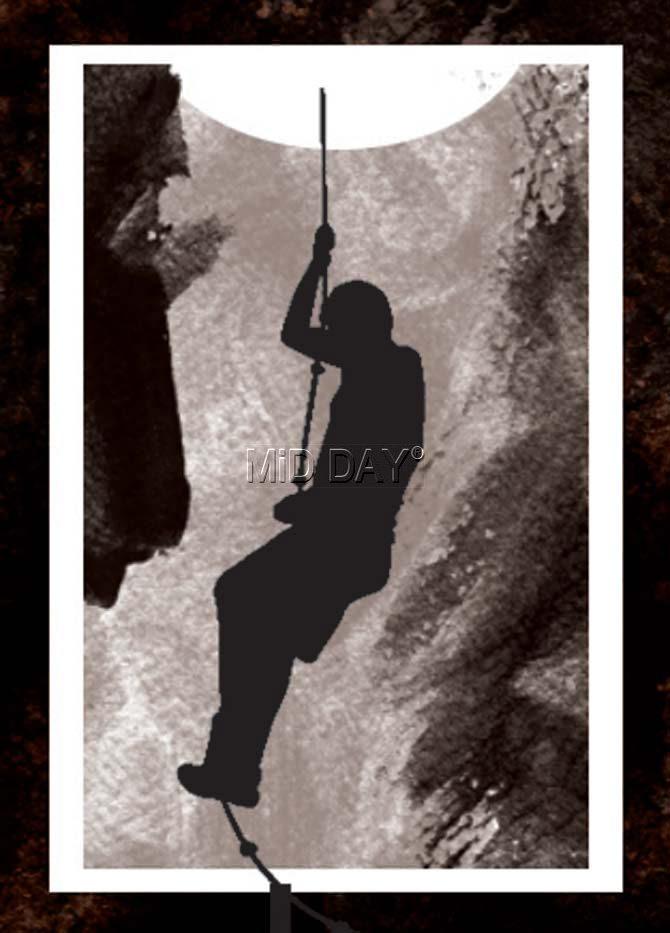 Hearing his voice, the other cleaner, Sachin, got into the manhole to rescue him. But, he too got choked
Killer manhole
According to police, around 8.30am on Thursday, they reached Kamani Oil Mill road at Shrinagar Sakinaka, to clean the choked gutter pipeline of a canteen. Thereafter, they opened up the manhole next to the canteen and carried out the cleaning work, but, accidentally, a rod fell into it. When Ajay kneeled and tried to look for the rod, his phone slid out of his shirt pocket and fell into the manhole.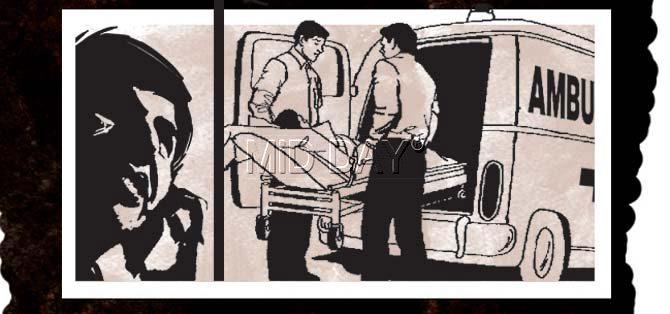 On hearing their voices, passersby immediately informed the fire brigade and police, who pulled both of them out. While Ajay was declared dead on arrival at Rajawadi hospital, Sachin died on Friday morning while undergoing treatment.
A police officer said that when Ajay entered the hole to look for the phone, he began to feel suffocated. As he started shouting for help, Sachin got inside to rescue him. Within no time, even he got choked.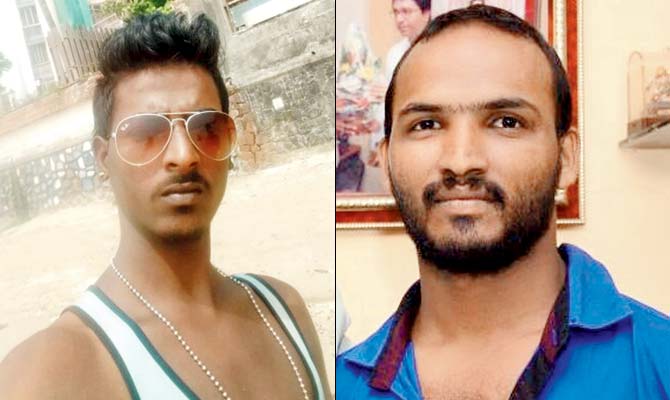 Ajay Kunchikorve and Sachin Pawar
Alert passers-by
Speaking to mid-day, A Dharmadhikari, senior police inspector of Sakinaka police station said, "When passers-by heard voices coming from the manhole, they immediately called the fire brigade and police, who pulled both the labourers out. While the duo was immediately rushed to Rajawadi hospital for treatment, Sachin was declared dead on arrival. Ajay passed away around 11am on Friday. An accidental death report has been registered in the case."

The spot where the incident took place