Says the then CM did it because PM Modi was given first award in the name of the late singer and her family did not invite Uddhav to function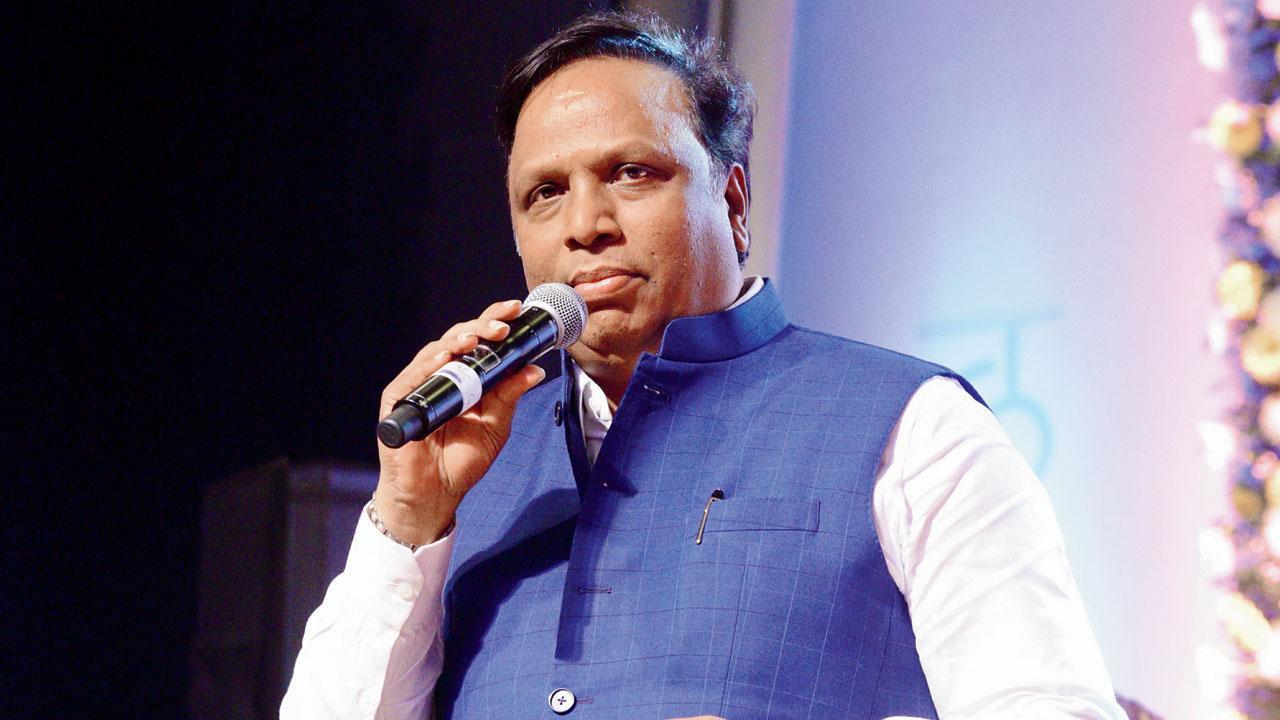 BJP MLA Ashish Shelar pays tribute to Lata Mangeshkar on her first death anniversary on February 6. File pic/Rane Ashish
It was claimed in the Vidhan Sabha on Friday that a proposal to set up an international-level Lata Mangeshkar Music School in Mumbai was scrapped by the Uddhav Thackeray-led government, because the Mangeshkar family chose Prime Minister Narendra Modi as the first recipient of the award named after the late singer.
BJP leader Ashish Shelar made a statement in this regard while discussing supplementary demands. "Since the first award in the name of Bharat Ratna Lata Mangeshkar was given to PM Narendra Modi, and the then chief minister of the MVA government was not invited to the ceremony, the permission granted for the school was revoked by a 'mean' CM," he said, adding that the incumbent CM Eknath Shinde has revived the project and granted all permissions.
ADVERTISEMENT
Also Read: Uddhav Thackeray dubs EC as bogus, calls Shinde faction creepers, thieves
Shelar said after the demise of Mangeshkar, the then MVA government had announced a music school to be set up in memory of the legendary singer. "A file with necessary documentation was prepared and was sent to the then chief minister for approval, but the permission was revoked. Fortunately, the government changed and CM Eknath Shinde once again gave permission for the school," he said, demanding that the institute be granted the status of a university. He asked for creating facilities like a music library and making available international-standard instruments. Do you agree with the management`s decision of only letting devotees offer jal abhishek at Babulnath temple?