A Vasai-based group set out to figure why bells from now-abandoned Portuguese churches were missing. And guess where they found them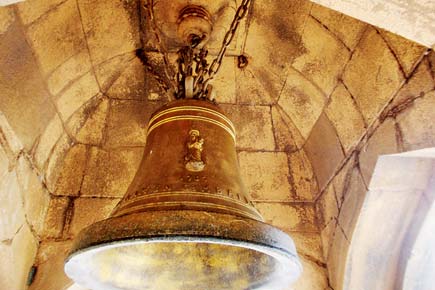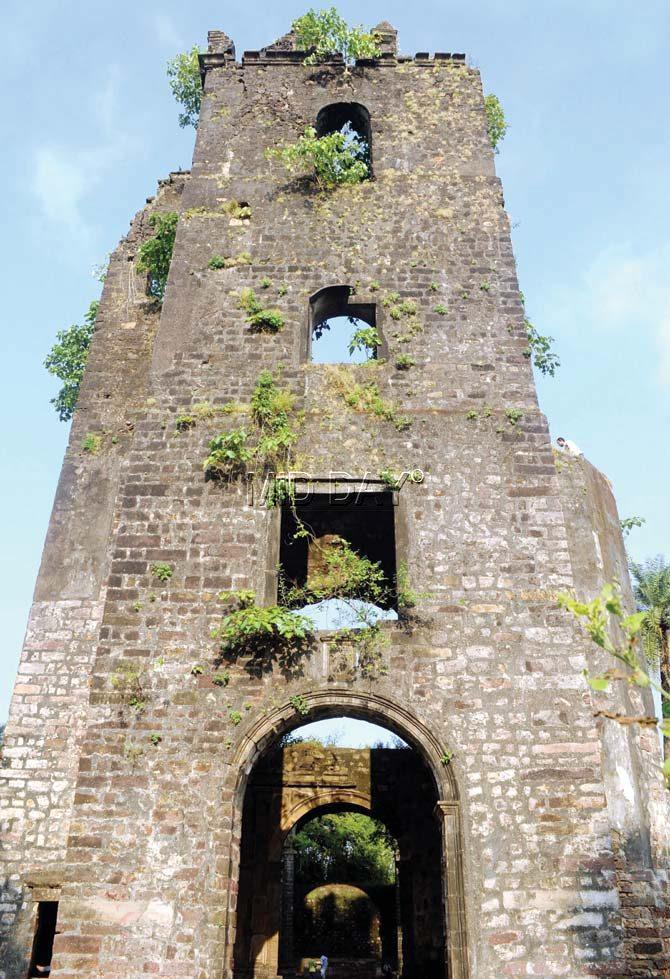 The bell tower at St Joseph's Church, Vasai Fort. Pics/Datta Kumbhar
The boggy pathway that cuts into the lush, forested stretch inside this fortified city, has just witnessed the roughest showers of this year. Our pair of trainers, occasionally landing on quagmire and moss-infested stones, are already on slippery ground. Yet, walking through the 110-acre land inside the four-centuries-old Fort Bassein, rechristened Vasai fort — never mind the grind of covering the distance — will animate any devotee of history.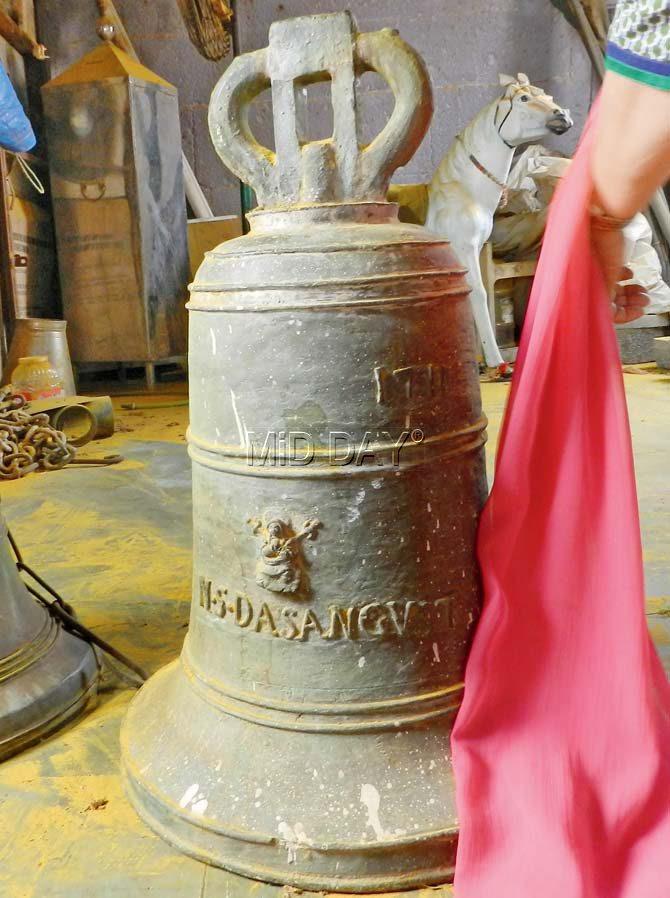 Bell lying in a godown at Jejuri – Shri Khandoba temple, Pune
The fort, once the centre of Portuguese power in the Western coastal region, was left to its own devices after the Marathas emerged victorious in the Battle of Bassein (1737-1739). Little wonder then that every visit here generates greater curiosity.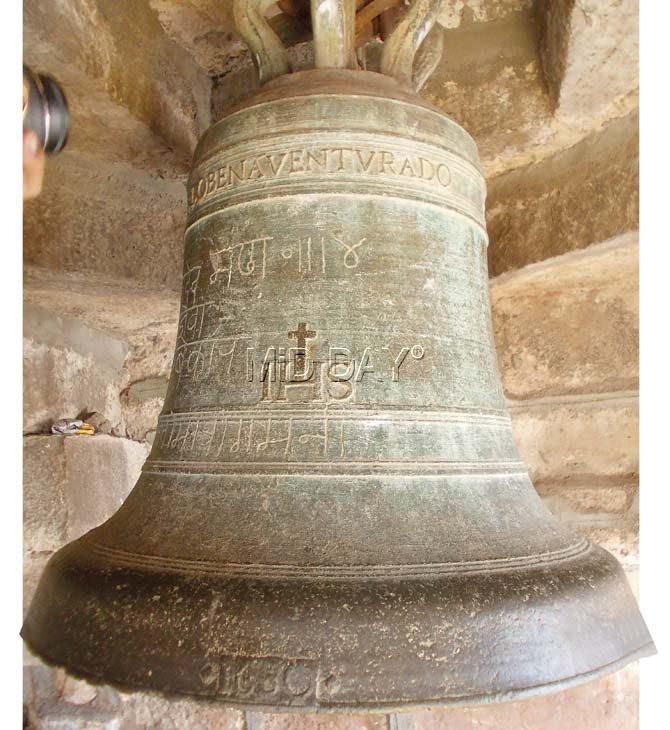 Bell at Shikhar Shignapur, Satara
It's the need to fit the missing pieces of one such puzzle that saw Vasai-born Father Francis Correa dedicate 21 years of his life and two study groups, before he could finally put a finger on it.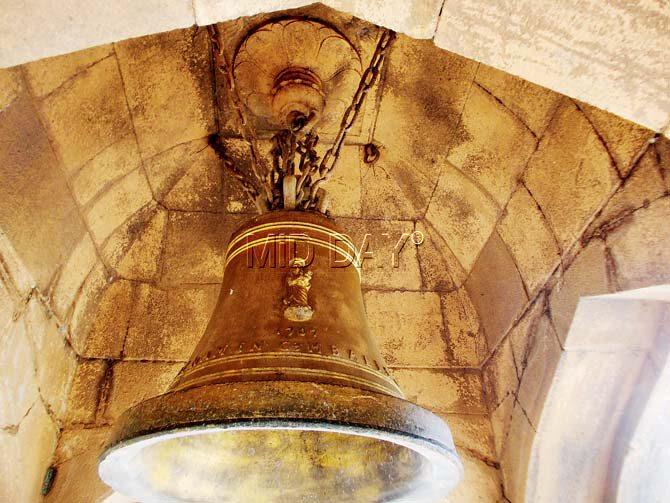 Menavali temple, Satara
The question plaguing his mind was simple in theory, but a tough one to unriddle: What happened to the bells in the seven abandoned churches inside the fort? That the curious case of the missing church bells would land him at the doorsteps of Hindu temples was not something he had foreseen.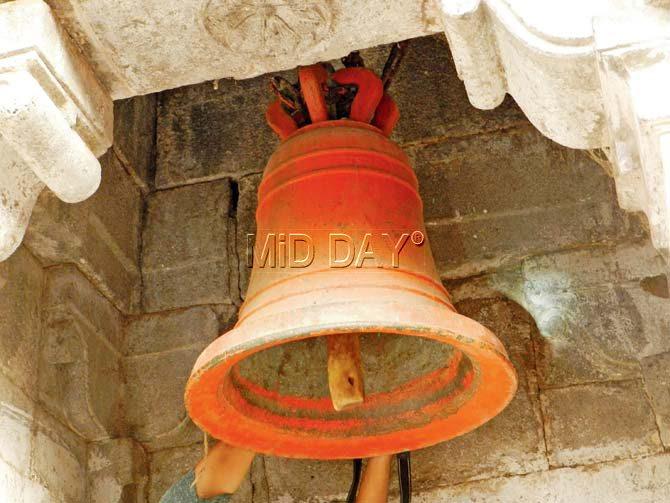 Toke, Ahmednagar
His search took him to more than 30 shrines across Maharashtra, where he found 34 missing bells, which now find mention in his just-launched book, Old Ambassadors of The New Era: Church Bells in Hindu Temples?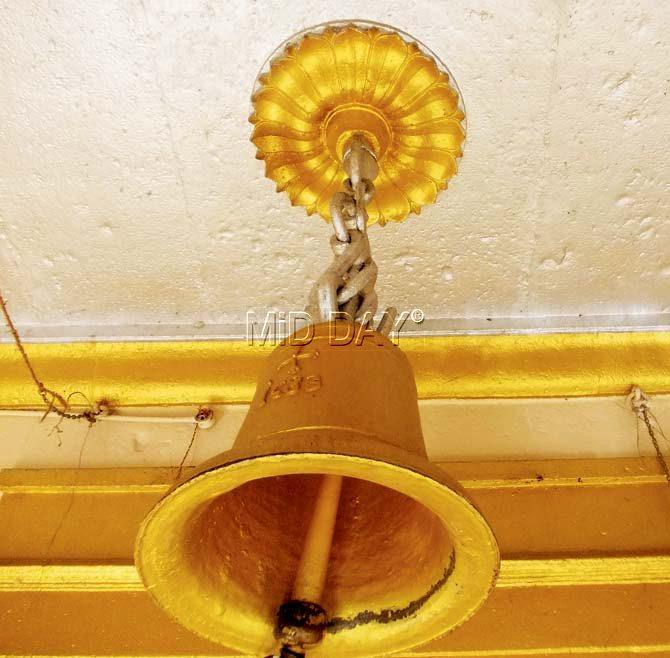 Baneshwar, Pune
Notwithstanding this astonishing find, it's the tale of how these bells landed here that led Fr Correa to the beginning of the end of this story.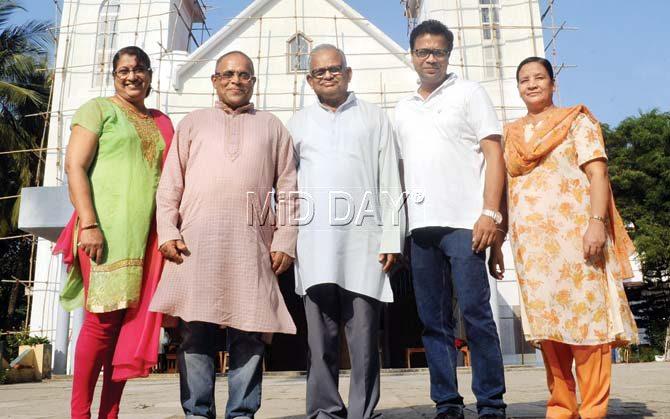 Fr Francis Correa (centre) flanked on his left by Afegine and Augustine Tuscano, and on his right by Pascal Lopes and Berina D'Silva
A symbol of Maratha victory
When the Marathas decided to wage war against the Portuguese, they didn't attack Vasai directly. Instead, they systematically clipped off its wings by conquering territories and forts in the proximity. "In the process, they captured the former Salsette Islands, which included the Portuguese fort and settlement of Thane," says Dr Fleur D'Souza, former HOD of History at St Xavier's College. She introduced Fr Correa to the research of Pune-based Mahesh Tendulkar, who had written Hindu Devalayant Portuguese Ghanta (Portuguese bells in Hindu Temples) in 2008. The churches were attacked "not for religious, but political reasons," says D'Souza. "When the church was conquered, it was taken for granted that the village was conquered," Fr Correa writes in his book.
By the time the Portuguese surrendered in Vasai, the Marathas had already destroyed 80 churches, including those in Chaul, Daman and Diu, and Revdanda. "In the translated Maratha documents (Selections from the Peshwa Daftar, edited by GS Sardesai), there is a note from the Peshwa to the lieutenants to pick up the bells from these churches," adds D'Souza.
According to Fr Correa, Maratha commander Chimaji Appa, brother of then Peshwa Bajirao (now famous as Sanjay Leela Bhansali's protagonist), appointed a team to distribute the bells among army officials as gifts, "so that the valour of the champions would be remembered by the country cousins". "They were victory symbols," he explains.
Tendulkar, who first began research on this subject, said that installing the bells in the temples was a logical course of action. "Both Hindu and Christian religious places use bells, though for different purposes. And, hence, these church bells, known mostly for their sound, came to find their way into temples," he says.
How the bell trail began
Fr Correa first began researching the subject in 1995. "In a book in 1876, historian [Jose] Gerson da Cunha had made certain references to three missing church bells from Vasai. This got me interested," he says.
The priest, who has previously published two books on Vasai Fort's history, had also heard locals mention how a few temples within Maharashtra rang church bells that belonged to the region. "I kept listing the names of the temples in my diary till I had 25 of them," the 76-year-old priest recalls.
Younger and sprightlier then, Fr Correa set out with a group of interested students on the missing bell-trail. "Our interest was purely historical," he says.
Although they managed to find a few temples with church-like bells at the time, the group disbanded, as the members got busy. It was when Fr Correa came across Tendulkar's book through a student of D'Souza, he realised he had been working in the right direction all along.
In 2014, he formed a new study group, comprising advocate Berina D'Silva, numismatist and archaeology student Pascal Lopes, history professor Afegine Tuscano (St Gonsalo Garcia College, Vasai), her photographer husband Augustine, and Joseph Pereira, who drove the team across the length and breadth of Maharashtra. With a GPS-tracker in tow, the group went to cover nine districts in the North Konkan region, before they would finally find answers to a 400-year-old mystery that was waiting to be solved.
Spot the difference
To physically witness the bells in the temples, ring the same sonorous melody, which enchanted the Christian faithful in the medieval times, was an overwhelming experience, recalls the study group. "In some temples, they are elegantly decorated, and in others, like the temple of Shikhar Shignapur in Satara, where a shrine has specially been built around it, they enjoy a place of honour," says Fr Correa.
But, as bells are also commonplace in Hindu temples, distinguishing them from the ones that they were in search of, was important. "Most church bells had Christian iconography, symbols or inscriptions on them, making it easy for us. We also considered the year they were made. If a certain bell had the year of casting after the battle of Vasai (1739), they weren't considered," says Pascal. Fr Correa adds, "Even in appearance, the church bell looks very different. Its hexagonal hook resembles a crown, and its shape and moulding is unlike other bells. The bells used by the Portuguese churches were imported from Macau, Portugal and Goa, and made from a combination of five metals (panch dhatu), such that when the tongue hit the surface, it created a loud sound."
In need of preservation
Of the 34 bells that were traced to temples in Jalna, Pune, Satara, Raigad, a majority of them are still in good condition, says Prof. Afegine. However, many temple trusts have had the tongues removed, because of the booming thud these bells produce. In fact, in Jejuri — Shri Khandoba, Pune district, the bell is deliberately not tolled because locals complained its sound alarmed the entire village. The largest bell has been traced to Rajur in Jalna, and is 43 inches in diameter and 38 inches in height.
There are some that have developed cracks, and are now lying in temple godowns. "Because of their gigantic size, the bells are to be tolled in a certain manner. But, due to lack of knowledge, people move the tongues in a way that could cause damage," says Fr Correa. "Also, it's metal at the end of the day. It has been subject to heat, cold, and wear and tear of time. So, conservation is needed, which can only happen with awareness," says Pascal.
While it would be difficult to pinpoint which bell belonged to which of the 80 churches that were attacked during the war, Fr Correa says that there are two bells — one in Bhimashankar (Pune) and Naro Shankar (Nashik) — that have enough documentation to prove they were brought from Vasai fort. At present, the only church to boast of a bell from the wartime is St Francis Xavier's Church in Dabul, Chira Bazaar. "Nowhere in the world will you find church bells enjoying such prestigious positions in places of worship of other faiths. Aren't they a great example of national integration?" asks Correa.