They claim they are being ill-treated by their staff at the Navi Mumbai airport site; also allege officials have not even checked on local residents injured during the recent blasting work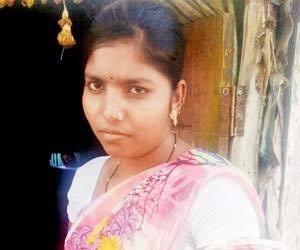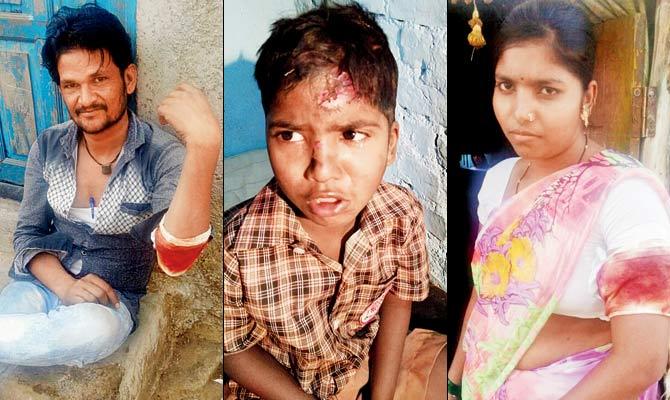 Some of the villagers injured during the blasting work for the Navi Mumbai airport
Villagers from Navi Mumbai have approached the police to get an atrocity case registered against GVK and CIDCO. Blasting work for the Navi Mumbai international airport site recently had injured not only six of their employees, but also five villagers.
Rajaram Patil, a villager from Siddharth Nagar, and a Project Affected Person, said, "An atrocity case must be registered against the authorities who have started the blasting work. We are being ill-treated." The villagers want an atrocity case registered because they claim they were being treated as if they belonged to scheduled tribes.
The injured GVK employees include Rajesh Sharma a geologist, Dhiraj MK a safety officer, Muzafferuddin Afzaruddin and Dhiraj Gupta who are mining engineers, Shashank Naik an assistant surveyor, and Mayur Kamble an assistant engineer from CIDCO.
'At least check on us'
The injured villagers were identified as Maruti Kamble, 21, Saleem Khan, 29, Aarti Kevat, 19, Nanda Singankar, 26, and Vinay Yatre a 7-year-old, who were injured by the stones from the blast, on their limbs and head.
"At present the police has registered a case against the contractor and GVK. The law says first rehabilitate and then start work. We have not yet been rehabilitated but the work was started. This is to ensure that villagers flee. CIDCO officials are yet to visit Siddharth Nagar where the injured reside. Shouldn't they at least check on us?" added Patil. He claimed after the incident, work was stopped for a day, but it resumed after that.
Police speak
Smita Jadhav, Senior Police Inspector, NRI police station said, "The villagers have given us a letter asking us to register an atrocity case. We found that they have also suffered losses to their houses. We will take their statements."
CIDCO speak
Mohan Ninave, Public Relations Officer, CIDCO said, "We are investigating the incident."
Catch up on all the latest Mumbai news, current affairs from Mumbai, local news, crime news and breaking headlines here
Download the new mid-day Android and iOS apps to get updates on all the latest and trending stories on the go