They got a honeycomb removed from a girder of the Mumbai monorail and the bees were relocated to the Sanjay Gandhi National Park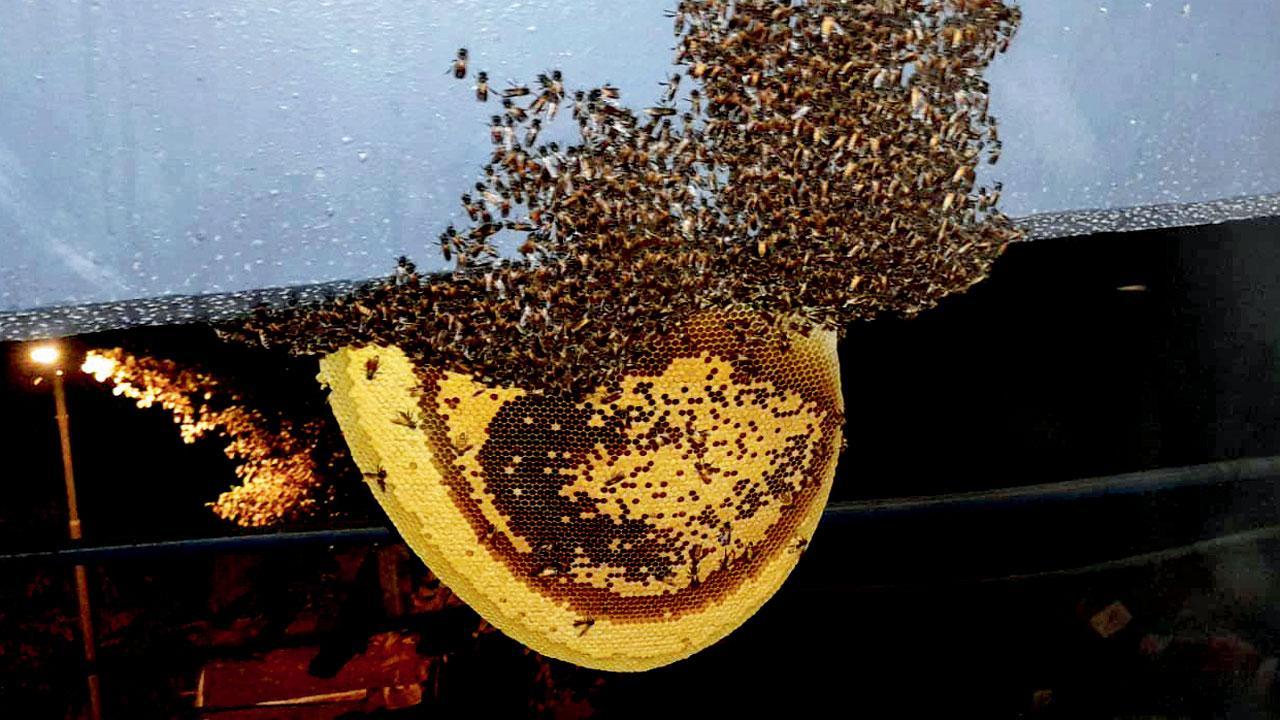 The bees were relocated to the Sanjay Gandhi National Park
A Wildlife lover got together with the Mumbai Fire Brigade, members of other government agencies and citizens on Wednesday, to prevent what could have led to a human-honey bee conflict in the busy Lalbaug. They got a honeycomb removed from a girder of the Mumbai monorail and the bees were relocated to the Sanjay Gandhi National Park.
Wildlife lover and a volunteer with the Wildlife Crime Control Bureau (WCCB), Ankit Vyas, has been working for the conservation of honey bees in Mumbai. He is involved in relocating bees on request from citizens who fear a conflict.
ADVERTISEMENT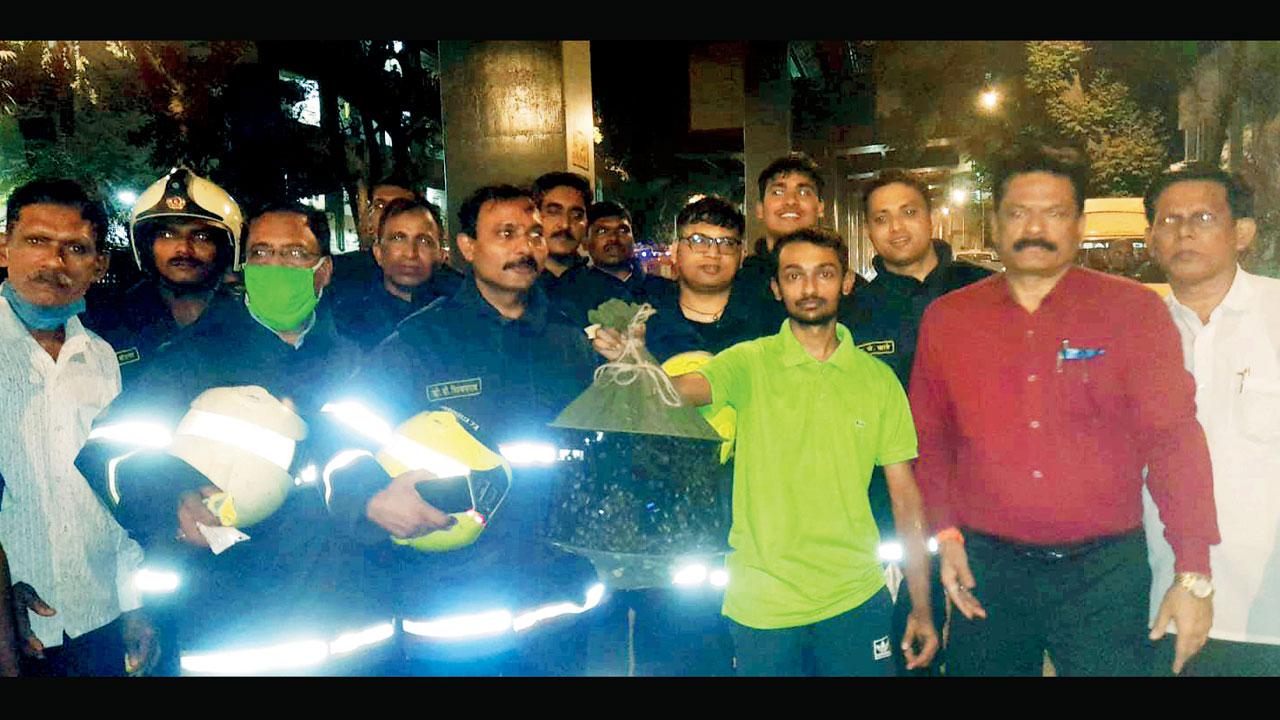 Unsafe for workers
Recently Vyas was informed about a big beehive located below the girder of the monorail in Lalbaug which had to be removed, as the authorities were finding it difficult to carry out maintenance work, fearing an attack from the insects.
On Tuesday Vyas and a friend visited the Lalbaug-Saibaba Road area where the beehive was located. He said there were about 15,000-20,000 bees in the honeycomb. "I realised that the bees would have to be relocated as the comb was right below the monorail structure. Before starting the process, the electricity supply to the monorail had to be shut because there were chances of electrocution," Vyas said.
Late Wednesday night, Vyas and another volunteer Jaywant Dukhande started the process of removing the bees, 30 feet above the ground.
"The fire brigade officials made announcements and advised locals to stay in their homes.  The traffic was also diverted. After around 30 minutes the bees and their hive was safely removed and they were later relocated to the Sanjay Gandhi National Park," said Vyas.
Beery important
Vyas told mid-day there are a lot of misconceptions about honey bees and very few people know how important the species is for the ecosystem and why it should be saved and protected.
"The best part of this operation was that there were many government agencies involved including the Mumbai Fire brigade, monorail and local corporators with like-minded citizens. I really appreciate that the corporators, fire brigade, disaster management and the police department took the initiative to save the bees and did not kill them," added Vyas.