Base for an estimated 1.5 lakh pincode-less residents, the city is perfect host for an exhibit that looks at the lives of the homeless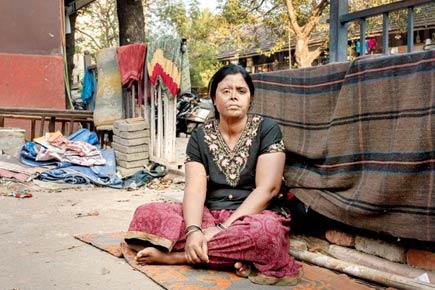 Meera is 36 years old and has lived near JJ Hospital for all her life. You can hear her tell you that the streets are "where our parents birthed us and that's where we stayed and grew up," in an audio story that hangs on the wall of Studio X, a collaborative space for engaging with urban issues through design and research, housed in Kitab Mahal, Fort.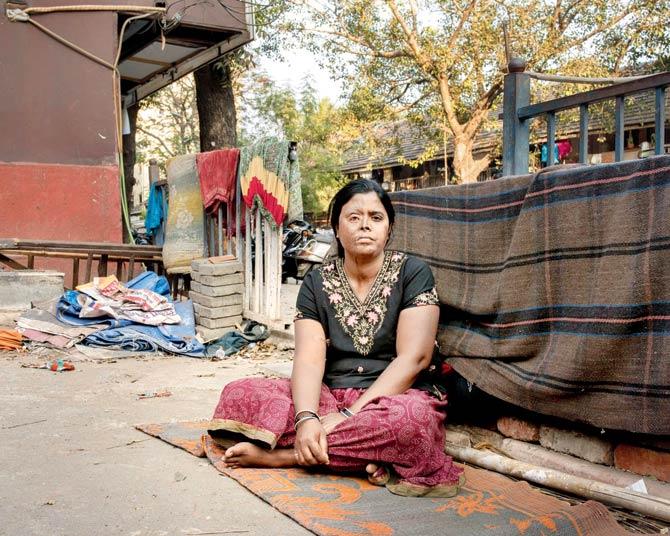 Sangeeta, 32, was born near Mumbai Central Station and continues to live there. Her story, and those of homeless women across the city, is part of the exhibition. Pic/Bind Collective
Her testimonial, and those of six more homeless women, are played on loop at Without Walls: An investigation into the lives of Mumbai's homeless families, starting today. Visitors are offered a glimpse of the living conditions and the working lives of the homeless in the city through maps, audio stories and photographs.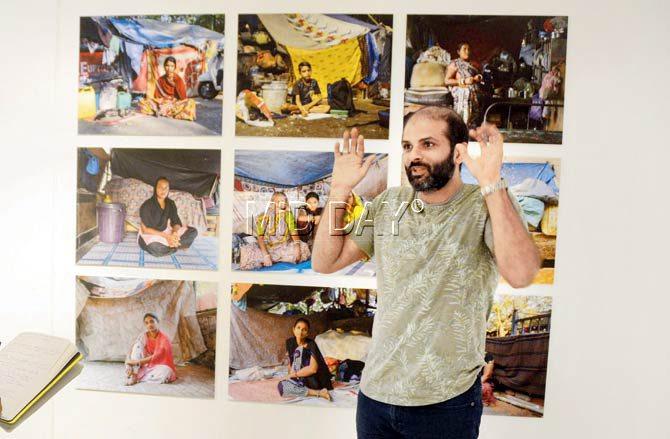 Rajeev Thakker, curator, Studio X. Pic/Pradeep Dhivar
Curated by Studio X and Megapolis, an urban lab experimenting with ideas for better cities, with contributions from NGO Pehchan and photography collective BIND, the exhibit hopes to debunk some myths oft associated with homelessness.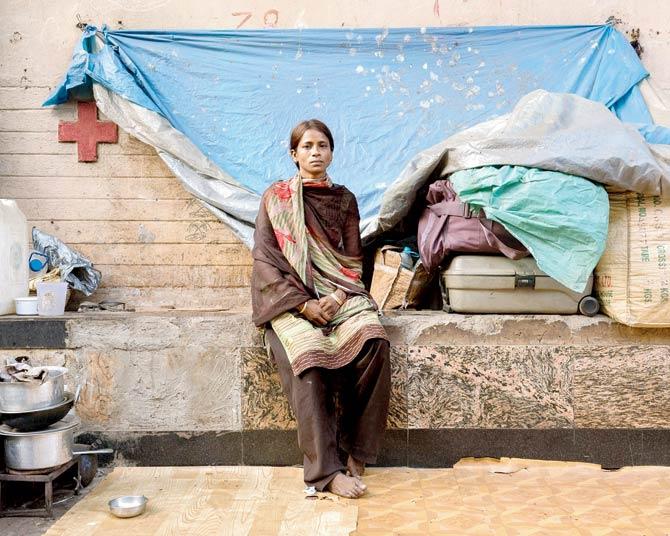 Meera, 36, lives near Mumbai Central for 22 years. "If we're born here, where will we go, even if you chase us away? Where our parents birthed us, that's where we've stayed and grown up, that's where we birthed our children too, and they've grown up, too. Where else should we go?"
Talking about the large number of women who feature in the photographs, Carlin Carr, urban researcher and founder of Megapolis, says, "We want people to think differently about the homeless in the city, who are not just 'single male migrants'. There are so many women and children living on the streets. Safety is a challenge for them."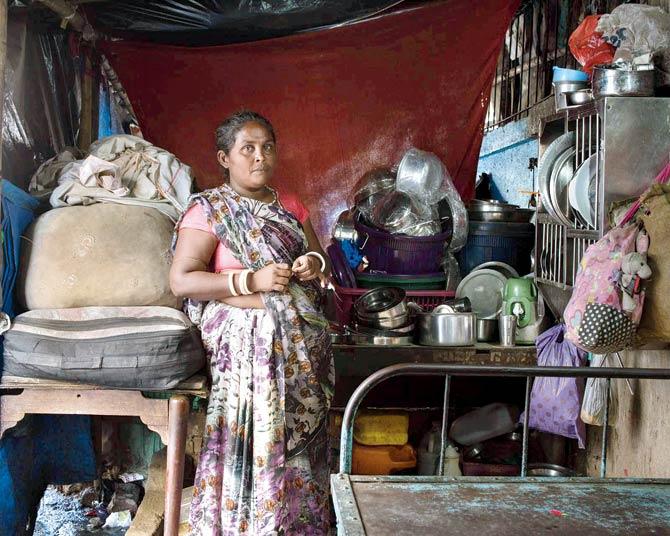 Parvathi, 40, lives near Kamathipura for 40 years. "One of my daughters… Even now, she has to take medicines worth 500 rupees per month. But sometimes she takes less of it, like maybe one that is 200 rupees or 100 rupees. Sometimes 50 rupees."
While the exhibition picks pincode-less residents across Mumbai, one of the areas it chooses to examine closely is Bodyguard Lane in Mumbai Central, where fencing divides the manicured turf of the Willingdon Golf Club and a stretch of makeshift tarpaulin shelters. "We chose this area for the stark contrast between the club and the street," said Rajeev Thakker, curator.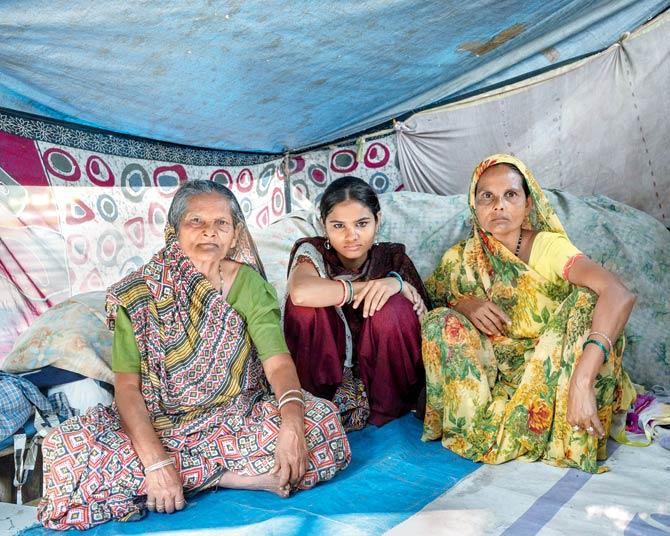 Three generations on the street. Maternal grandmother Radhi, 80; mother Lali, 40; Sonia, 17
Thakker and his team have replicated a part of these homes through a map, calling out to the unusual ways that the homeless have claimed the streets. For instance, 'a chicken cage brought for R10 from the market to store coloured chicken' co-exists with identity proofs and election cards that lie secretly tucked under sacks of clothes so that they aren't stolen.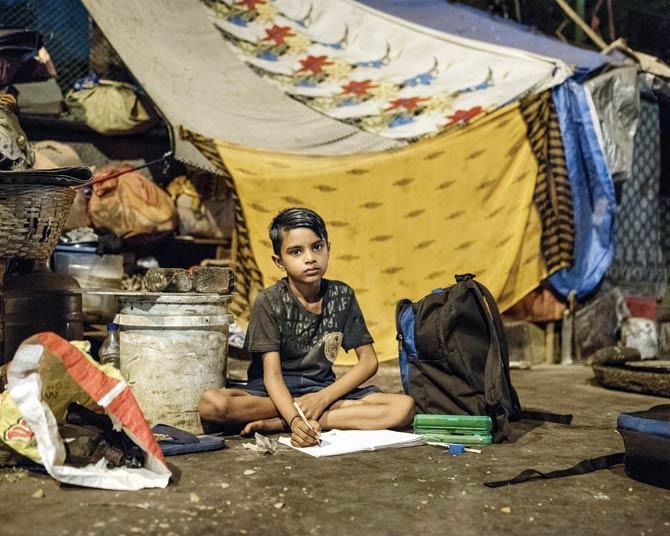 Vikram studies under the street lights. His parents want to ensure he gets an education that will allow him a different life from theirs
Thakker differentiates the terms 'pavement dweller' and 'homeless', explaining that the former do not have access to infrastructure, while the homeless makes a space habitable. "Homelessness is a chronic problem in Mumbai and a stigmatized situation." Carr adds that unlike Delhi, where seasonal migrations from villages is common, Mumbai is home to the "permanently homeless".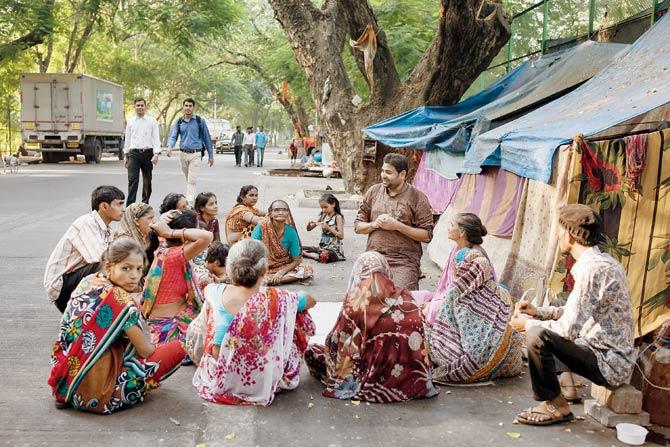 Brijesh Arya, founder of Pehchan, one of only a couple of NGOs working on homelessness in the city, meets with homeless women leaders
In numbers
A study by BUILD found that 96 per cent of homeless families in Mumbai have lived on the streets for more than five years; 58 per cent have done so for more than 20 years. The 2011 Census reports that Mumbai has 57,416 homeless persons; activists estimate the real size of the population to range from 1,50,000 to as high as 3,00,000.