Juveniles who are 15 years old too must get death penalty if they commit rape, Delhi Chief Minister Arvind Kejriwal said on Monday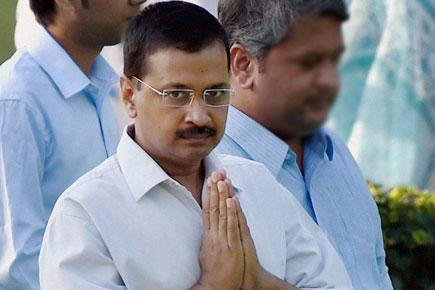 New Delhi: Juveniles who are 15 years old too must get death penalty if they commit rape, Delhi Chief Minister Arvind Kejriwal said on Monday. The chief minister made the announcement after a cabinet meeting which discussed issues related to women's safety, with particular emphasis on incidents of rape.
"There should be death penalty or life term for accused above the age of 15 years in such (heinous crimes)," Kejriwal told reporters. "There is a need for time-bound investigation and fast tracking of cases to make Delhi safer for children," he added.
Last week, two girls were raped within a span of 24 hours. One was two and a half years old and the other five years old. Two boys, aged around 17, were detained by police in the first case. The increasing number of heinous crimes where boys below the age of 18 were found to be involved led to a move by the government this year to try them as adults.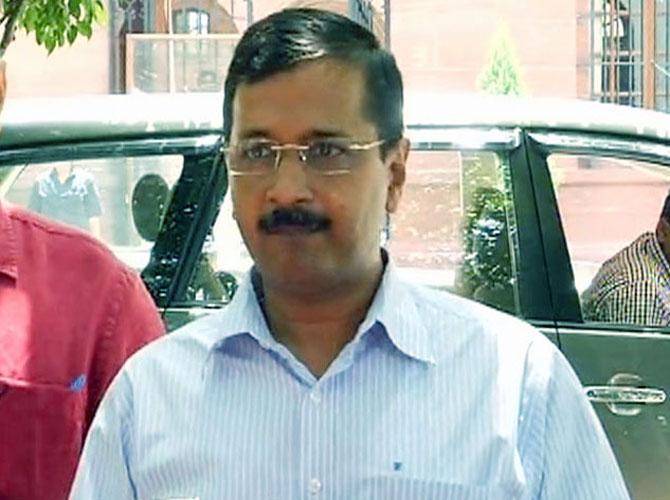 Arvind Kejriwal
The chief minister also said that the government decided to set up a Commission of Inquiry on Women Safety within a week, in accordance with the resolution passed by the Delhi assembly on August 3. Delhi also needs more fast track courts to deal with crimes against women, Kejriwal said.
He said the subject of increasing fast track courts would be discussed with the chief justice of the Delhi high court and his government would provide all help to make the courts a reality. "The government is prepared to allocate funds to increase the number of fast track courts," he said. "We will take help from the chief justice of Delhi."
"We will need to set up many more courts. We need to speed up the legal process... We have the political will. Whatever funds and staff are needed for this, we will provide," he said. The Aam Aadmi Party leader said one reason why attacks on women, rapes in particular, were on the rise in Delhi was because criminals had no fear of the law.
"I don't think all the bad people live only in Delhi, and that people living in places like Kolkata, New York, London or Varanasi are saints. It is just that the fear of law is not there in Delhi." In May, the Lok Sabha passed a bill to amend the Juvenile Justice Act under which children who are aged 16 and above will be tried as adults for crimes like rape and murder.
Kejriwal suggested pushing down the age bar to 15. His comments came a day after he again demanded control over Delhi Police, which now reports to Lt. Governor Najeeb Jung and the central home ministry and not to his government.
The cabinet decided to set up a Group of Ministers (GoM) comprising Deputy Chief Minister and Law Minister Manish Sisodia and Home Minister Satyendar Jain to prepare suitable amendments in appropriate criminal laws for providing harsh punishments to those guilty of committing heinous crimes against women.
The GoM has been asked to furnish its report within a fortnight, so that the cabinet can consider these and bring an amendment bill in relevant criminal laws during the next assembly session.
Kejriwal said that the GoM would examine and submit a report whether Delhi government can set up special police stations to register and investigate crime against women in those cases where women do not get satisfactory responses from local police stations.