The Delhi government fulfills its assembly poll promise by exempting some 24,000 people who took part in an Aam Aadmi Party campaign against inflated electricity bills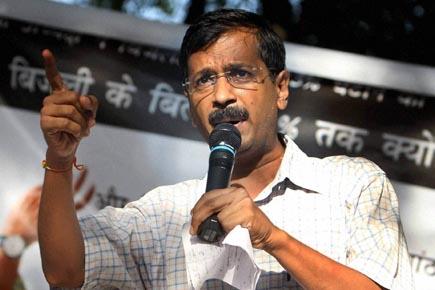 New Delhi: The Delhi government on Wednesday fulfilled another of its assembly poll promises by exempting some 24,000 people who took part in an Aam Aadmi Party (AAP) campaign against inflated electricity bills from paying 50 percent of the bill amount for that period.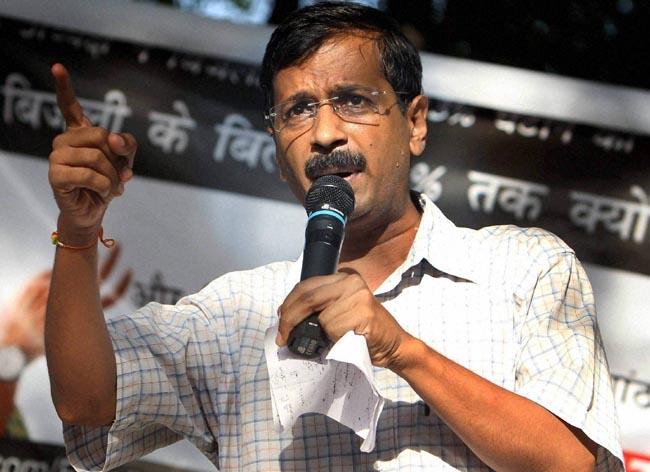 Arvind Kejriwal. File pic
In reaction, the Congress accused the government of misleading people while the main opposition -- the Bharatiya Janata Party (BJP) -- called it an "election stunt".
"There is no provision for this measure. AAP government is misleading people," Delhi Congress president Arvinder Singh Lovely told reporters.
BJP leader Vijender Gupta said: "It is just an election stunt of the AAP."
The government also decided to consider closure of power theft cases filed against some consumers during the Congress regime, which the AAP had accused of being hand-in-glove with power discoms.
The government has decided to waive 50 percent off the power bills for those who did not pay from October 2012 and did not submit the bills until December 2013, Delhi Minister Manish Sisodia said.
He told the media that the penalty imposed on these people for delayed payment would also be scrapped.
According to the power department, 24,036 people had resisted payment of their "inflated" bills till December 2013.
Sisodia said these people who did not pay their bills were part of the "Bijli Paani Satyagraha" launched in October 2012 in Delhi. The total amount waived off comes to Rs.6 crore.
"The chief minister, in keeping with his promise to provide relief to the people who had agitated against high electricity tariffs and inflated bills, decided to provide them 50 percent relief on outstanding arrears," said a statement from the chief minister's office.
Chief Minister Arvind Kejriwal had announced the exemption and added the amount due from these people would be paid by the government.
The AAP launched the "Bijli Paani Satyagraha" in which Kejriwal had appealed to people to stop paying their power bills, which he had alleged were highly inflated.