The Maharashtra government wants to boost the Marathi film industry by reserving multiplex screens between 12 noon and 9 pm for Marathi films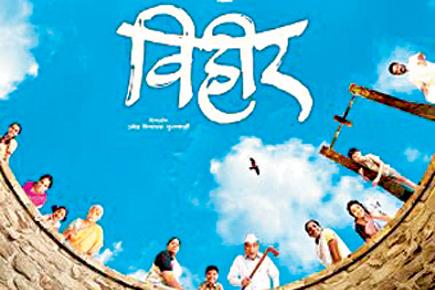 Co-opting Bollywood and Hollywood would be wiser - Amitabh Bachchanu00c3u0083u00c2u00a2u00c3u0082u00c2u0080u00c3u0082u00c2u0099s ABCL has produced Umesh Kulkarniu00c3u0083u00c2u00a2u00c3u0082u00c2u0080u00c3u0082u00c2u0099s Vihir, for instance

  The Maharashtra government wants to boost the Marathi film industry by reserving multiplex screens between 12 noon and 9 pm for Marathi films. Cultural Affairs Minister Vinod Tawde is quoted in the Indian Express as saying, "It would be mandatory for multiplexes to screen at least 124 shows of Marathi films in a year in this slot." A lot of people in the Marathi film industry have lauded this decision, and Tawde is being seen as a poster boy for the Marathi manoos. But Anand Vishal, Business head of Fun Cinemas, is quoted in the same paper two days earlier, as saying, "There is already a rule that we have to keep 210 shows for Marathi films through the day in one year." There is confusion how this will play out, but if Mr Vishal's figure is to be believed, the government may be rolling back the reservation for Marathi films from 210 shows to 124 shows a year-almost halving it. That's aapla Marathi manoos poshter boy for you.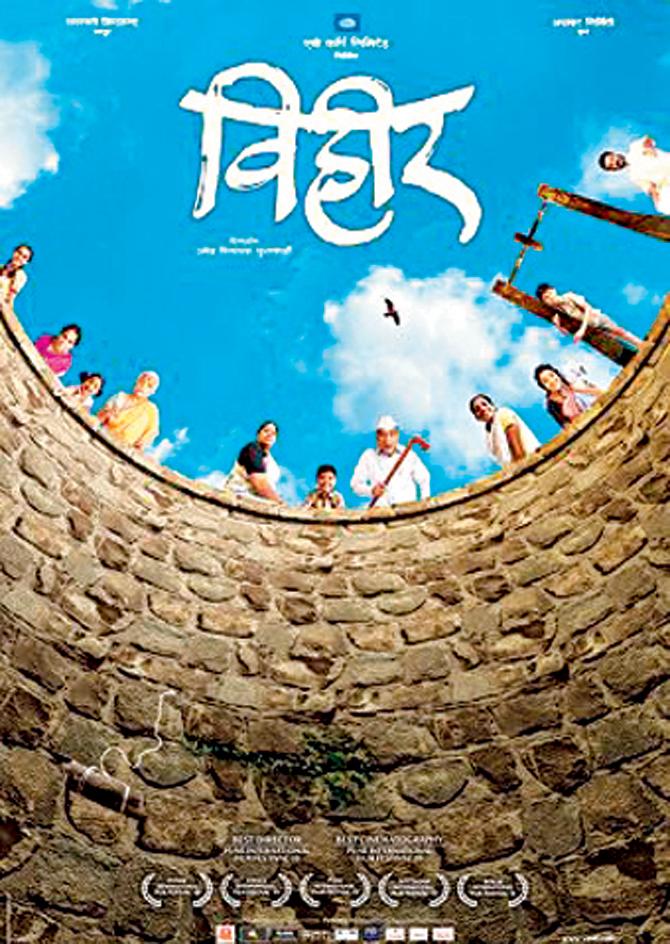 Co-opting Bollywood and Hollywood would be wiser - Amitabh Bachchan's ABCL has produced Umesh Kulkarni's Vihir, for instance
In any case, this is aata majhi satakli logic, as I said when interviewed on CNN-IBN on the controversy this week. Most certainly, good Marathi films need support. There is a long tradition of excellent Marathi films, dating back to V Shantaram's Kunku (remade in Hindi as Duniya Na Mane) in 1937. The better recent ones include Chaitanya Tamhane's Court, Umesh Kulkarni's Vihir, Sumitra Bhave and Sunil Sukthankar's Astu, Nagraj Manjule's Fandry and Satish Manwar's Gabhricha Paus, as well as delightful mainstream Marathi films like Ravi Jadhav's Timepass, such a big hit that its sequel Timepass-2 will release shortly. The Marathi film industry feels the oppressive weight of Bollywood even more because it is on home ground.
Just for some perspective: protectionist policies by way of reservations or subsidies are common in film industries worldwide, including France, China, Korea and Iran. Even the Kannada film industry opposes dubbing of Bollywood films into Kannada to protect its own industry.
Even so, here's why the satakli approach may not the smartest. First, knocking Bollywood doesn't automatically benefit Marathi films. Co-opting Bollywood and Hollywood would be wiser. Amitabh Bachchan's ABCL has produced Umesh Kulkarni's Vihir, Akshay Kumar has produced Rajiv Patil's 72 Miles-Ek Pravas, Riteish Deshmukh has produced Nishikant Kamat's Lai Bhaari and Dar Films' Vivek Rangachari has produced Nikhil Mahajan's Baji-all in Marathi. Both Hollywood and Bollywood majors, including Fox Star Studios, UTV Disney, Viacom18, Eros and Reliance Big Pictures, have all been producing regional Indian films.
Second, it takes consistent support throughout the food chain for this to work-in production, distribution and exhibition. The Maharashtra Film, Stage and Cultural Development Corporation Ltd already offers Marathi films a subsidy of up to Rs 40 lakh. According to the Film Federation of India, Marathi films are already exempt from the 45 per cent state entertainment tax. In addition, Anand Vishal tells me, multiplex owners also get a higher subsidy on ticket surcharge for exhibition of Marathi films. So it is distribution of good Marathi films that needs backing. Third, reserving screens for Marathi films doesn't automatically guarantee an audience, which will come only if the film is good, whether in Marathi or any Indian language.
Why should crappy films in Marathi or any language enjoy reservation? Fourth, a Bollywood film goer has to see only one bad film in Marathi or another regional language and may never want to see one again. So we need to build a pool of good critics watching films in many Indian languages, who can guide the audience about good Indian films.
Now, if the Marathi manoos had the smarts to join forces with all the Tamil, Malayalam, Bengali, Telugu and Kannada manooses fighting Bollywood's masala juggernaut, and the reservation were expanded to create a space for good regional and indie films in any Indian language, this could be a historic opportunity, with Maharashtra setting a fine example that would benefit the entire Indian film industry. But we have jiro expectations of satakliwallahs. Next they will build a theatre only for Marathi films at the foot of Shivaji's statue in the sea.
PS: Since this concerns Marathi films, here's some non-Bombay, non-multiplex perspective: while line-producing Uli Gaulke's German documentary Leinwandfieber (Comrades in Dreams) some years ago, we were shooting 'touring talkies' in Satara. I was delighted to discover a place where neither Bollywood nor Hollywood could compete with local Marathi films: the longest running film there-five years — was Kalubaichya Navane Chang Bhala. Take that, you!
Meenakshi Shedde is South Asia Consultant to the Berlin Film Festival, an award-winning critic, curator to festivals worldwide, and journalist. She can be reached at meenakshishedde@gmail.com.
The views expressed in this column are the individual's and don't represent those of the paper.