Turf club says ex-chairman could resurrect its depleting fortunes if he agrees to name a racecourse stand after wife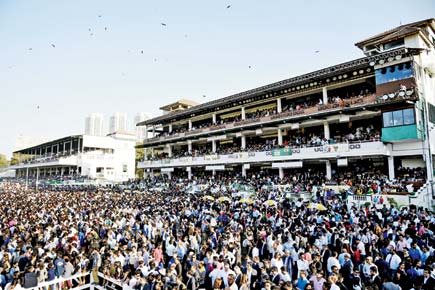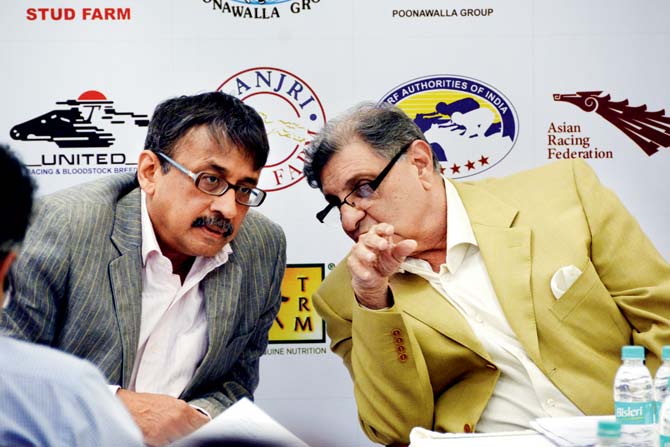 Vivek Jain and Dr Cyrus Poonawalla
A new idea is kicking up a storm at the green emerald of SoBo. If it takes off, it could open a brand new chapter for a space that has been in a flux for some time. The Royal Western India Turf Club has made an offer to former chairman Dr Cyrus Poonawalla for an undisclosed sum, to name a stand at the Mahalaxmi racecourse after his wife, the late Villoo Poonawalla.
ADVERTISEMENT
The offer has been made "informally" says Vivek Jain, RWITC chairman. "We have not had any written communication with Cyrus, though I have met him over breakfast, and have verbally made him an offer," said Jain.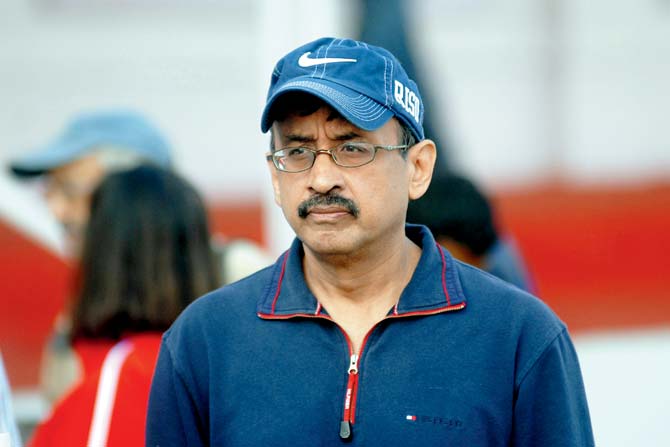 Vivek Jain
When contacted, Poonawalla confirmed the news, but said he wasn't keen on it. "I turned them down because I was not interested. Why should I waste my money naming stands?" he said. When asked to elaborate, Poonawalla said, "I have nothing more to say." Jain, however, claims that Poonawalla has not entirely dismissed the offer. "He heard me patiently, smiled, and said he would consider it an appropriate time," said Jain.
Gossip gallops fast
The turf is abuzz with the concept of naming infrastructure to generate revenue. When Jain was asked what amount was quoted to Poonawalla for the 'naming rights' to the stand, he said, "There was no one figure. I talked about naming rights for different areas of the club. It was a talk more on principle than specific figures." A racing aficionado, however, claimed that the club could ask Poonawalla for around R100 crore.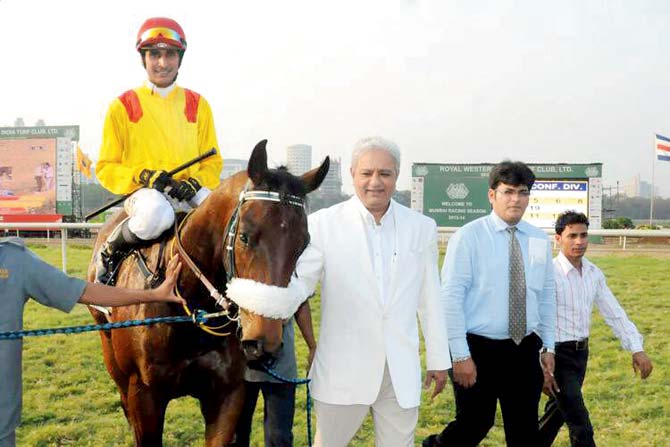 Jaydev Mody (right) leading in his horse at the racecourse
Speaking about the 'naming rights' idea, Jain said, "Good ideas take time to germinate, and who knows, it could become a reality."
The gossip mills are working overtime though, with talk that Poonawalla has in turn offered the club R200 crore for the entire racecourse to be renamed.
Jain calls the talk, "a figment of a fertile imagination". "Cyrus himself told me it would be preposterous to even think this to be possible and he, himself is opposed to the idea, wherever it came from. If the club has to be renamed, it could, but that would need the members to approve it," said Jain.
Committee member Jaydev Mody added, "A lot of loose talk is doing the rounds. The committee has to sit down to get more clarity on the subject." Adil Gandhy, chairman of the Jockeys Apprentice School at the racecourse, thinks otherwise. "The only thing that can ensure long-term survival of the sport is a tax-friendly structure," he said.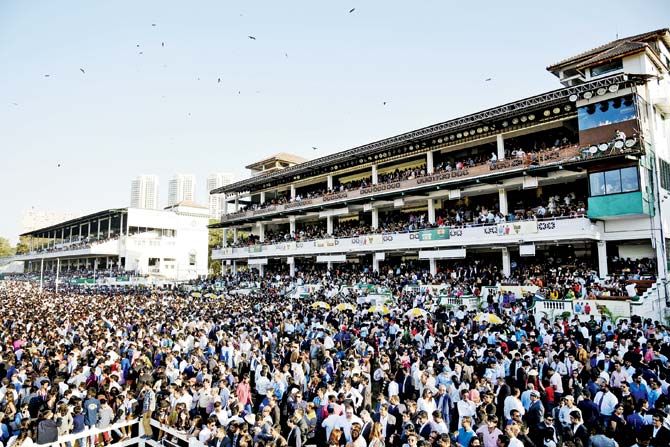 The stand that is now open for naming rights
Horse-owner Byram Jeejeebhoy, who has one of the member's gates named after him after he spent on its repair, doesn't think too much of the idea either. "For decisions involving crores of rupees, they should have formed a small committee instead of pretending like they are all Genghis Khan, saying, this is my territory and I will do what I want."
The correct candidate
Candidates aren't only granted naming rights on the basis of whether they have the requisite funds to splurge, they also have to display a love for horse racing, says the RWITC. Explaining why Poonawalla is a good candidate, Jain said, "Cyrus is a former club chairman, and has a deep interest in the sport. I impressed upon him that the club needs the resources and this is one more way for him to leave a lasting legacy to an institution he has nurtured. There are hardly any others who can match the attributes of involvement with the game and the wealth necessary to make this a reality."