The defence minister invoked history, saying others won't change unless they experience the same pain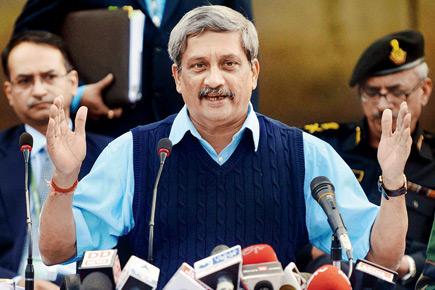 Manohar Parrikar
New Delhi: Defence Minister Manohar Parrikar yesterday asserted that any individual or organisation that hurts the country should be given the same pain but how, when and where should be India's choice, remarks which come in the backdrop of the Pathankot terror attack.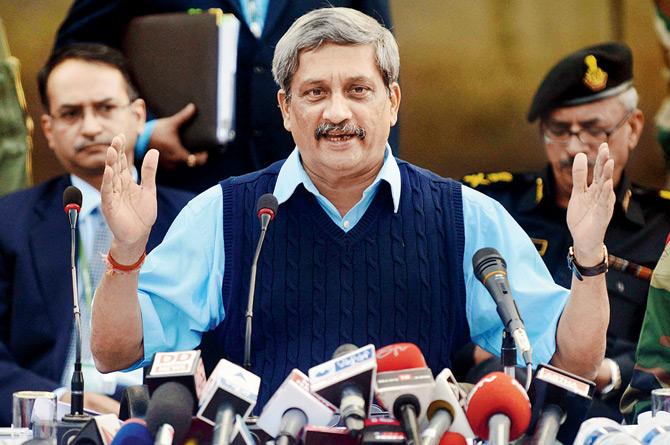 Manohar Parrikar. File Pic
ADVERTISEMENT
Addressing an audience which consisted of top army brass, including its chief General Dalbir Singh Suhag, the minister said, "How, when and where should be of your choice but if someone is harming this country, then that particular individual or organisation, I purposely used the words individual and organisation, should also receive the pain of such activities," he said.
Asked to elaborate, Parrikar later said, "Basic principle is that until we give them pain, whoever they may be, until then, such incidents will not reduce." In a reference to the Pathankot attack, the minister said the country was proud of its seven soldiers who laid down their lives but he is pained by the loss. He said that while sacrifice is respected, what the nation needs is to neutralise the enemy.
Asked if that means there is a change in policy from the previous UPA government, Parrikar retorted, "If someone comes and hammers you, you should keep quite? Was that the policy? What I am saying is basically that history tells you that those who damage you, if they don't realise what pain they inflict, then they don't change."