Carcass of a doe was found on Thursday in a posh area of Pune. Wildlife experts suspect poachers are behind the attack; carcass has been sent for post mortem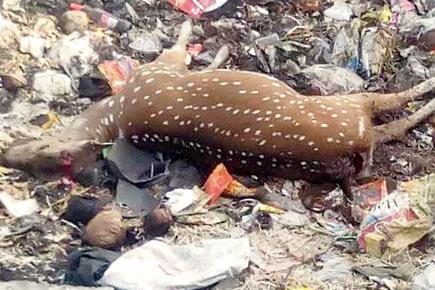 The carcass of the doe
Pune: Carcass of a doe was found on Thursday in a posh area of the city, with its antlers removed in a clear case of poaching. The doe was pregnant and cops are suspecting that she was killed elsewhere and the poachers dumped her body at that spot.
Around 4.30 pm, the carcass was found at Warje Malawadi area near the Ganpati math temple.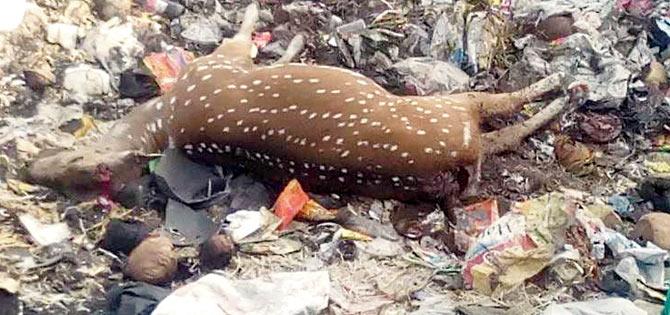 The carcass of the doe
"We came to know about the carcass of the female deer after locals complained of foul smell. There are injuries on her stomach and the antlers are missing," said inspector Anuja Deshmane of Warje Malawadi police station, adding that a complaint has been registered and the probe is on.
Wildlife experts are suggesting that these animals wander around the National Defence Academy area in search of water during this blistering heat and that is how they reach Warje, which is 15 km from the defence institution.
"After police alerted us, we rushed to the spot. At first glance, it did not seem that the animals have eaten it (doe). The injuries on her stomach indicated human involvement to get hold of her horns," said Chief conservation officer (Pune wildlife division) Sunil Limaye, adding that the body has been sent for post mortem.