Thanks to the online admission procedure, the institutes will be able to process application faster and start the academic year for Std XI on July 15
Deputy Director (education) and Std XI CAP chairperson Suman Shinde
Despite the SSC results being announced in the second half of June this year, junior colleges are ready to get cracking a week in advance compared to last year, thanks to the Std XI centralised admission procedure (CAP) going online in Pune and Pimpri Chinchwad.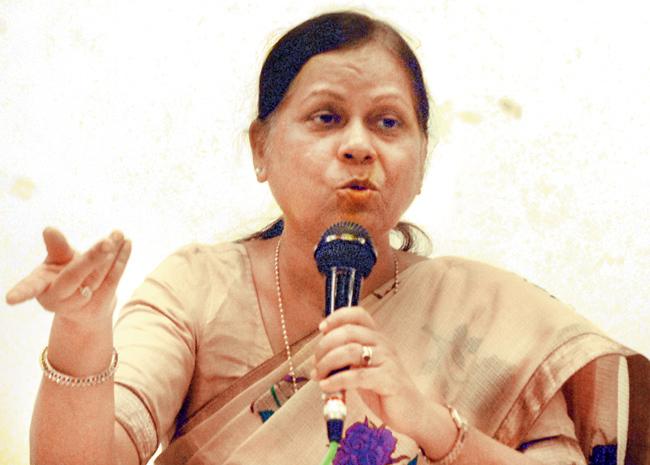 Deputy Director (education) and Std XI CAP chairperson Suman Shinde. Pic/Mohan Patil

Deputy Director (education) and CAP chairperson, Suman Shinde, said that irrespective of the delayed results, she is confident of completing the process by July 14. Junior colleges will thus start the academic year on July 15.

Last year, the SSC results were declared on June 7, but the classes for Std XI did not start before July 22, largely because the CAP committee could not start the admission process on the basis of online results, and had to wait for another 10 days till students received their mark sheets from the board. But this time, having sought the result data from state board, the CAP has started accepting online forms from students.

"The online form submission of Std XI CAP is in two parts, and most students have already filled up the first part consisting of personal details. Now that the results are out, students have to fill up the second part, regarding 30 preferences for college.

They should take care while submitting their preference, since once accepted by the system, it cannot be reset," Shinde said.
The deadline to submit the two parts of the admission form is 5 pm on June 23. The first merit list will be published on June 28.

"This year, it is mandatory to secure admission in the college the students have been allotted in the first merit list, by paying a nominal fee of R50. These admissions will be held between June 30 and July 2. On the basis of vacant seats, the CAP will publish a second list on July 5. So if any student gets his choice of college in the second list, then by cancelling admission in the previous college, they can take admission in it," Shinde said.

The time for securing admissions in the second list is on July 7-8, between 10 am and 4 pm. A third merit list will be declares on July 11, on the status of vacant seats, and between July 12-14, students can take admissions in the allotted colleges.
ADVERTISEMENT