TotalEnergies is one of the biggest foreign investors in billionaire Gautam Adani's business empire and had previously taken stakes in the group's renewable energy venture, Adani Green Energy Ltd and city gas unit, Adani Total Gas Ltd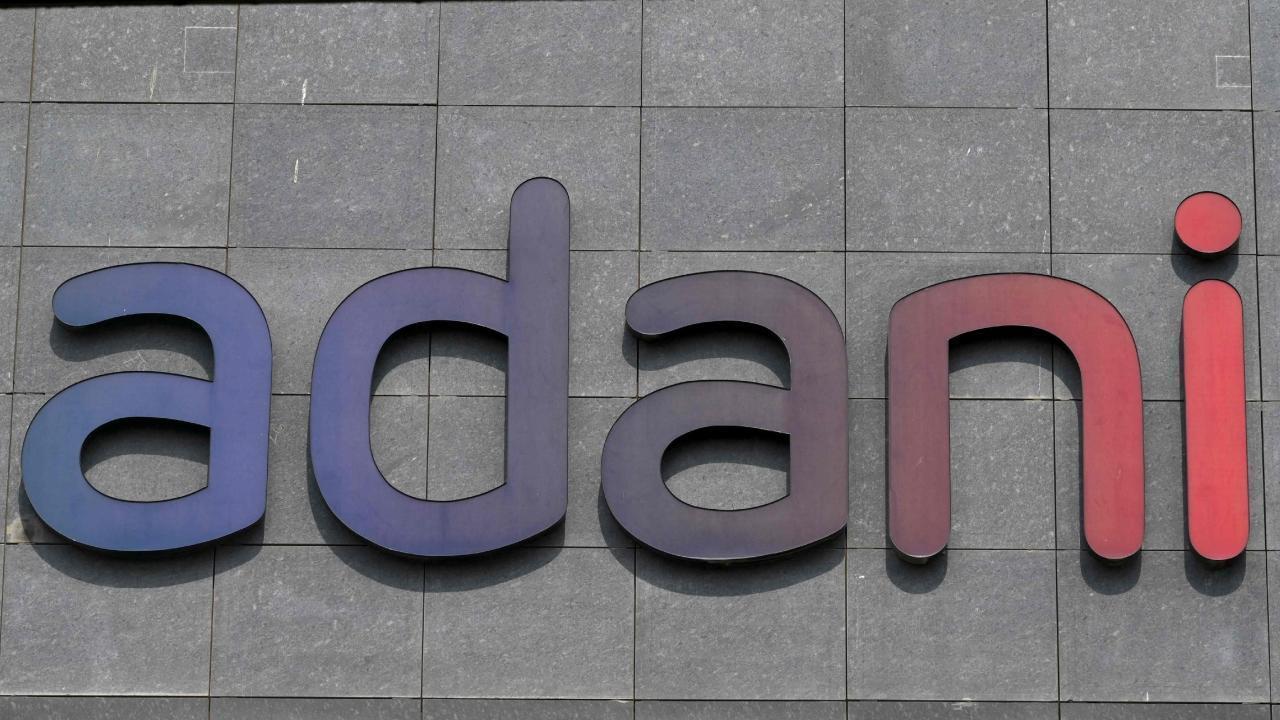 A signage of Adani group. Pic/AFP
France's TotalEnergies has put on hold a planned investment in Adani Group's USD 50 billion hydrogen project pending results of an audit launched following allegations by a US short-seller, chief executive Patrick Pouyanné said on Wednesday.
While the partnership where the French oil giant was to take a 25 per cent stake in the hydrogen venture of the Adani group was announced in June last year, TotalEnergies has not yet signed a contract, he said at an earnings call.
ADVERTISEMENT
"Obviously, the hydrogen project will be put on hold until we have clarity" from Adani group on the allegation levelled by US short-seller Hindenburg Research, Pouyanne said.
TotalEnergies is one of the biggest foreign investors in billionaire Gautam Adani's business empire and had previously taken stakes in the group's renewable energy venture, Adani Green Energy Ltd and city gas unit, Adani Total Gas Ltd.
As per the June 2022 announcement, TotalEnergies was to take 25 per cent equity in Adani New Industries Ltd (ANIL) - the Adani Group firm that is investing USD 50 billion over 10 years in a green hydrogen ecosystem that includes an initial production capacity of 1 million tonnes before 2030. The announcement by Total adds to the woes of Adani. The crisis around the group following the Hindenburg report has also been used by the opposition parties to attack the government, alleging that the tycoon's rise was primarily because of his association with Prime Minister Narendra Modi. The government has rejected the allegation.
"This project was announced but nothing has been signed... and for now it won't be signed," Pouyanne said. "It makes no sense to add more (projects) until there is clarity." Adani has to explain the allegations, he said.
Hindenburg's allegations of accounting and financial fraud unleashed an over USD 100 billion rout across Adani's companies. Adani group has vehemently denied the allegations, calling them malicious and an "attack on India".
"It was announced, nothing was signed. It doesn't exist," Pouyanne said on the hydrogen venture. "Adani has other things to deal with now, it's just good sense to pause things while the audit goes forward." He said Total has USD 3.1 billion investment and the firm was "happy" with those investments as both Adani Green and Adani Total Gas are performing well. "These companies have assets and revenue" and are healthy, he said.
Also read: We've no personal issues with Adani or Ambani, but Rahul struck right chord, says Adhir Ranjan Chowdhury
The French company conducted due diligence before and after investing in the Adani companies, he said. Shares of Adani Green and Adani Total Gas are still up by a factor of two and eight, respectively, since Total invested in them, Pouyanne added.
Total, France's largest oil and gas company, first joined hands with Adani in 2018 for a liquefied natural gas (LNG) venture before buying a 19.75 per cent stake in Adani Green Energy Ltd and a stake in solar assets for USD 2.5 billion in 2020-21. It also took a 37.4 per cent stake in Adani Total Gas Ltd, the firm that retails CNG to automobiles and piped natural gas to household kitchens and industries.
Last week, the firm said its investments in Adani group companies were in full compliance with the law. "TotalEnergies' investments in Adani's entities were undertaken in full compliance with applicable - namely Indian - laws, and with TotalEnergies' own internal governance processes," it had said in a statement on Friday.
It added that it "welcomes the announcement by Adani to mandate one of the 'big four' accounting firms to carry out a general audit".
TotalEnergies' exposure resulting from these stakes is limited, as it represents 2.4 per cent (USD 3.1 billion as of December 31, 2022) of the company's capital employed and only USD 180 million of net operating income in 2022, the firm had said on Friday. "These investments being accounted for under the equity method, TotalEnergies has not performed any re-evaluation in its accounts of its stakes in the listed entities ATGL and AGEL in relation to the increase in their stock values," the statement added. Should Joshimath subsidence be declared as a national disaster?