What could be better than to start Monday morning with Akuri (just one more of the great contributions that the Parsis have bequeathed to India) with friends and noted theatre veterans — Mahabanoo and Kaizad Kotwal at their well–appointed home at Churchgate?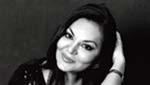 What could be better than to start Monday morning with Akuri (just one more of the great contributions that the Parsis have bequeathed to India) with friends and noted theatre veterans — Mahabanoo and Kaizad Kotwal at their well–appointed home at Churchgate?
ADVERTISEMENT

Kaizad and Mahabanoo Mody Kotwal
The Kotwals are one of the finest examples of how creative people can also contribute to meaningful dialogue. Their company Poor Box Productions was started in 1996 to offer audiences an alternative to meaningless theatre. It produced its first short film Below the Belt that won Best Experimental Film at the Oregon Film Festival and ventured into India with Willy Russell's modern classic Shirley Valentine.
Since then, it has given Indian audiences some of their most memorable theatre experiences, including (W) Hole in the head with Naseeruddin Shah and, of course, Eve Ensler's The Vagina Monologues, which has acquired something of a cult following since 2007.
The mother-son duo are onto their next big production Emotional creature: The secret life of girls all over the world also written by Ensler. "It is a path-breaking and life-changing play. Using monologues, ensemble pieces, song and dance, it portrays a Chinese factory worker making Barbie dolls, a Kenyan girl who revolts against being thought of as property, a Congolese rape survivor to an Indian girl who finds the courage to stand apart amongst others," says Kaizad who has been working in the arena of violence against women for over a decade.
"It's choreographed by Longinus of Slumdog Millionaire fame and is a must–see for anyone who is a girl or knows one!" says Mahabanoo, who will be seen in the international film The Letters about Mother Teresa, and also as Saif Ali Khan's mother in the upcoming Phantom. We congratulate the duo for what looks like another winner from their ouvre and also of course for the excellent Akuri.
"I think it's a little dry," says Mahabanoo. "I turned for a minute, and it got over cooked."
Susheela and Sam uncut
"What is it like?" we asked renowned international guitarist Sam Mills as the first luminous chords of his soon-to-be released album (working title Queen Between) played through his smartphone on a friend's 5.1 console. "What is it like to listen through other people's ears to music you've lived with in your own head for so long?"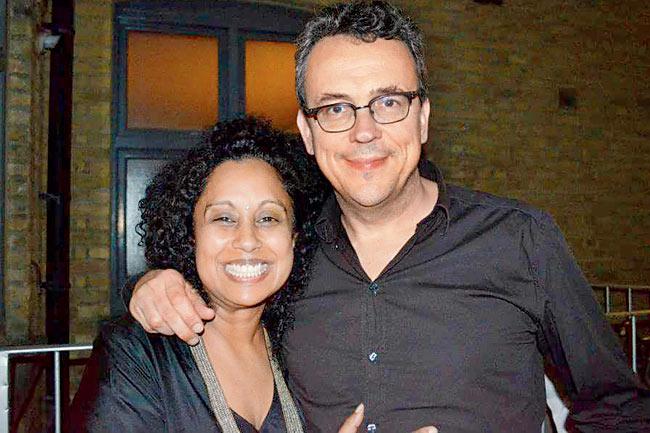 Susheela Raman and Sam Mills
Mills and his wife, the celebrated British Indian musician Susheela Raman are camping in Mumbai while they put in the final touches of the album we are listening to which features master musicians from India and Pakistan.
"It has some amazing playing and guest vocals by Rizwan Muazzam and Kutle Khan along with guitar by Sam Mills and tabla by Aref Durvesh," says Raman. "It is really a big, beautiful album with singing in English, Tamil, Panjabi, Urdu, Marwari and Bengali."
And to be sure, the music we hear is soul stirring. How did the two whose musical scores so complement each other meet in the first place?
"Through Peter Gabriel," says Raman who was born in London, lived in Sydney and then returned to London to pursue her musical career.
The introduction has proved fortuitous; the couple, with almost half a dozen celebrated albums under their belt took time off from their musical commitments recently to celebrate their wedding anniversary in Thanjavur, where Raman's family originally hailed from. "Actually, we'd forgotten about it," laughs Mills, "The hotel we checked into reminded us from its records!"
Happy as in gay
"Watch What Happens When Queers Takeover Mumbai," says the cheeky YouTube post featuring a host of familiar Mumbai locales and types grooving to the Pharrell Williams ditty that induces instant foot tapping and finger clicking Happy. But, of course, the irony is not lost on any one. With Happy being another word for gay, the lyrics certainly don't serve as an appropriate anthem for a community that's been ill served by Article 377. 

Vikram Seth
And nobody knows that better than Gaysi, the guys who produced the clever video, easily one of the most creative responses to the regressive state of affairs along with Vikram Seth's essays on the subject.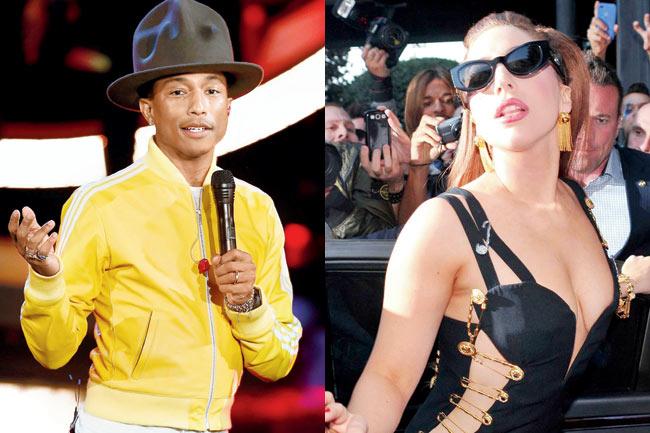 Pharrell Williams and Lady Gaga
"In our perpetual state of delusional happiness we at Gaysi set out on an adventure to create a testament to our joyous Desi-Bollywood-Masala," they said tongue firmly in cheek. "Clap along if you feel like happiness is criminal!" they urge, adding, "Criminals or not, our path to equality is long, and like all good movements it begins with the promise of never giving up, not going back aaand dancing!" So, here we are busting our Mithun Da, Madonna, MJ and Lady Gaga moves with some Govinda thrown in for good measure. We spared you the Miley twerking this time around though.
Nice!
Ice-cream castles in the air
"I'd just emerged from the Petit Tower corner of Bomanjee Petit Road when I looked up and found the sky beckoning, as it were, to be photographed," says Bina Sarkar Elias, founder, editor/designer and publisher of International Gallerie, the noted art magazine. "The blue was such a soothing change from the dull grey we are trapped in, in this city," she said.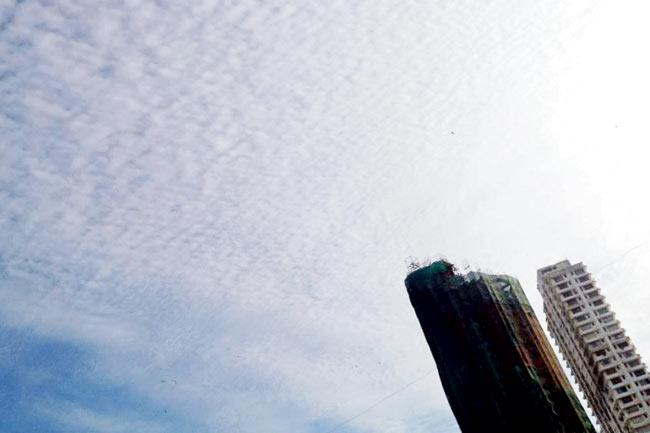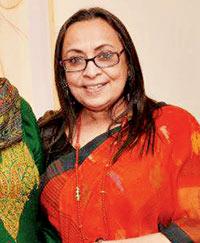 Bina Sarkar Elias
As Mumbaikars we do not admire the sky and its changing moods enough we think. Which is why when we saw Elias' post and its accompanying picture on a social networking site, we contacted her.
"After months of smog, a hint of blue sky in Bombay... and a river of clouds," she'd said.
We like!