"It was a wedding laced with affection and not with power. Everyone who walked into the various functions was treated with equal affection and love, and that's what set it apart," says Suhel Seth about the recently concluded wedding of Tahira Karanja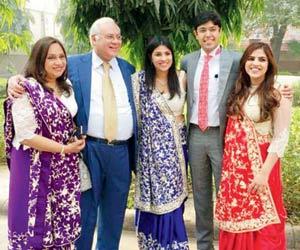 "It was a wedding laced with affection and not with power. Everyone who walked into the various functions was treated with equal affection and love, and that's what set it apart," says Suhel Seth about the recently concluded wedding of Tahira Karanjawala to Jatin Mongia in Delhi, which saw the power elite of the country converge in the Capital over the past few days.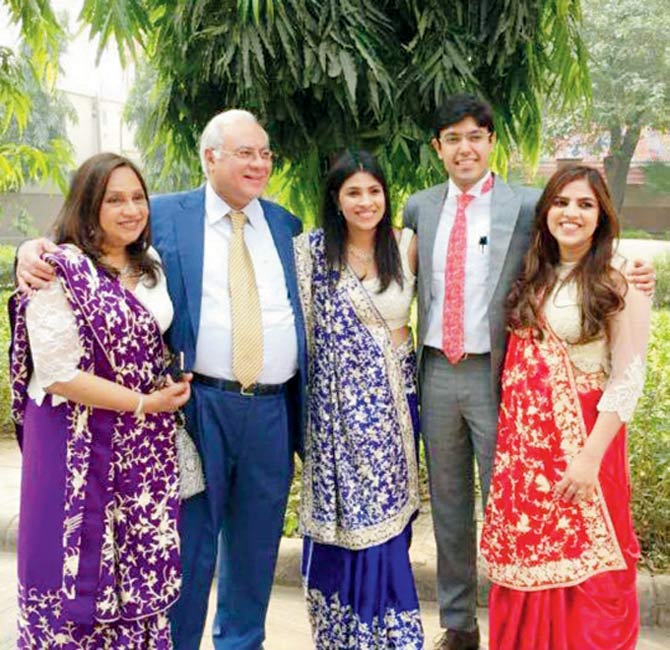 The Karanjawalas with the newly-wedded couple
The Karanjawalas, both the Mumbai-born Parsi Raian and wife Manik (herself the daughter of one of the country's most respected jurists V M Tarkunde aka 'Father of the Civil Liberties movement') are a much-loved Delhi couple with friends and admirers across the political and legal spectrums, and the wedding of their daughter was expectedly a much celebrated affair.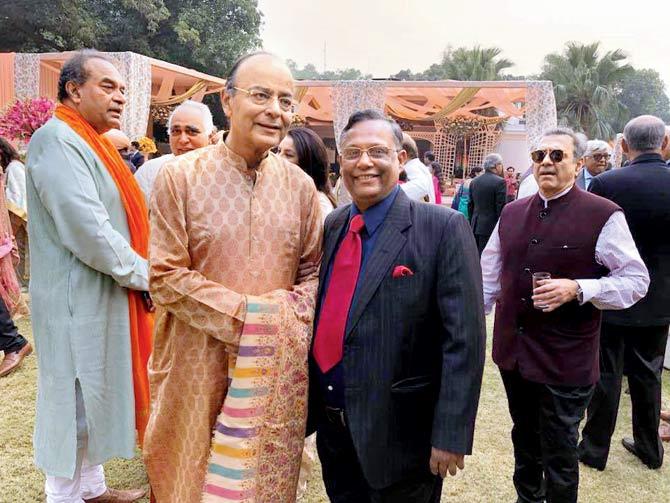 Arun Jaitley at the wedding
"Lovely sun-dappled lawns, elegant crowd dressed in old-money clothes, heavy hitters from the worlds of industry, media, law and social society, including many Bombay scene-stealers, namely Anil and Tina Ambani, Tanya and Arvind Dubash, and Natasha and Adar Poonawalla, made their presence felt," said Delhi's ace spin master and PR maven Nikhil Khanna.
"Old Parsi aristocrats, BJP heavy hitters, Congress young guard and gob-smacking jewels worn by the likes of DLF's Pia Singh and Park Hotel's Priya Paul dazzled at the huge sit-down lunch in shades of pink and ashes of rose, and the menu was full tilt Parsi fare along with other stuff, of course," he added.
But Delhi being Delhi, there's always political compulsions to consider, even amidst such celebration and festivities. Apparently, such was the guest list, that many of those invited had to rush from the wedding celebrations to the opening of Sonia Gandhi's exhibition in honour of Indira Gandhi's centenary. Was she surprised seeing many arrive in full wedding gear? If she did, she didn't show it, we are informed.
Of museologists and culturistas
Patron of the arts, mother of photographer Ketaki Sheth, and Mumbai's original grande dame Asha Sheth hosted the select Bizot Group, comprising 60 of the most influential museum directors from around the world for dinner at the Yacht Club this weekend.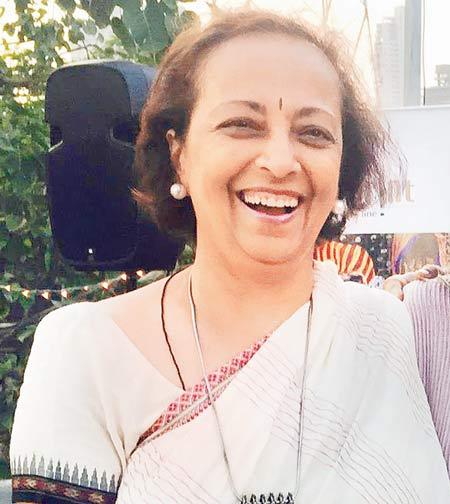 Bunty Chand
Sabyasachi Mukherjee, director of CSMVS, the only Indian in the group, had hosted the annual Bizot meetings in India, a great honour for the country, to coincide with new world-class exhibition 'India and the World' at CSMVS. Several illustrious museum directors attended Asha's dinner, including John Leighton of the British Museum, Tristram Hunt of the V & A, Laurence des Cars of Musee d'Orsay, and Dr Eugene Tan of National Gallery, Singapore.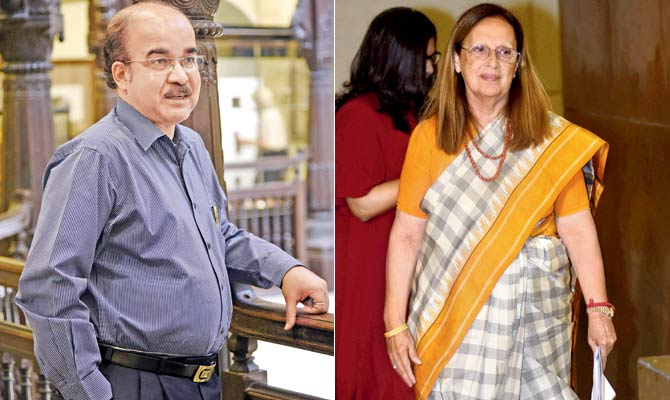 Sabyasachi Mukherjee and  Pheroza Godrej
And, of course, they met and mingled with Mumbai's very own culturalistas, chairman of the Museum Society Pheroza Godrej, India head of the Asia Society Bunty Chand, former editor of a national daily Dina Vakil, (who was looking especially radiant in her characteristic silk sari), and authority on Islamic art Mahrukh Tarapore amongst many others.
Also interesting to note is that Asha's son-in-law, graphic designer Aurobind Patel, had been the design consultant for typography for the India and the World Exhibition, which, according to those in the know, is a show that does Mumbai proud.
Funky town
"It was like time had stood still... and the clock had been turned back to the 80s/90s... almost everyone who was anyone in the fashion fraternity turned up to salute the original designer/choreographer of our world," said erstwhile super model and our old friend Anna Bredmeyer about this Monday's celebration of designer Hemant Trevedi at the launch of the Runway Project, which saw many former top models in attendance. What's more, as the cherry on his cake, fellow designers Prasad Biddappa and Wendell Rodricks flew in for the occasion.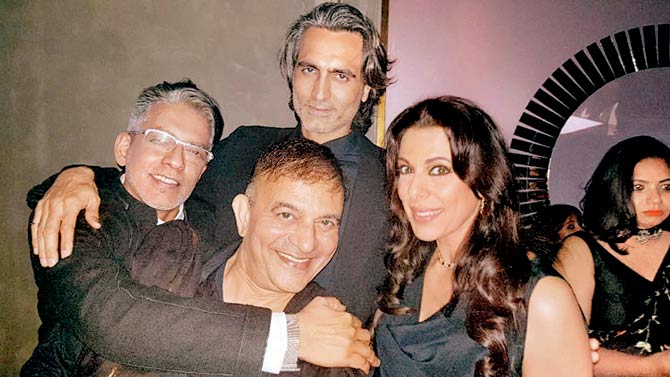 Hemant Trevedi with Riyadh Kundanmal, Prasad Biddappa and Pooja Bedi
"The spirit of genuine warmth and mutual respect flowed in abundance at this celebration as did all the other spirits, and a feel good factor dominated the air like heavy dew on a misty morning," said Bredmeyer. "The only thing missing was Funky Town blaring from the speakers!"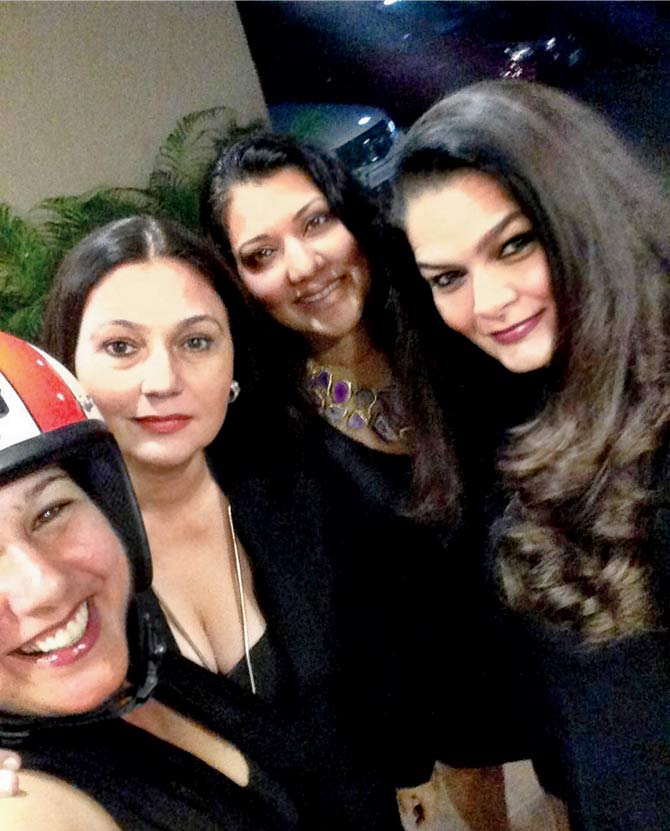 Lisa Sadanah, Anna Bredmeyer, Beverly Soares and Suzanne Pillai
All well and back to business
After a harrowing few months of being incarcerated in a Middle Eastern jail, word comes in that high-profile and popular event manager Aditya Motwane, who has to his credit some of the biggest and fattest HNI NRI weddings in recent years, is finally back in the city. And though earlier reports had believed that he had shed a lot of weight and had become a shadow of his old self due to dire conditions, in fact, he was spotted at the Ed Sheeran concert over the weekend looking as cheerful and in good spirits as ever.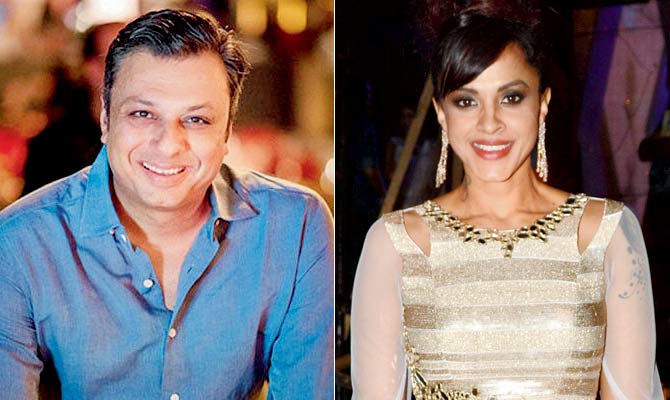 Aditya Motwane and  Manasi Scott
"It's back to business as usual," informs a source. "Fortunately, his close friends and loved ones, namely Manasi Scott, stood by him, and luckily, his business didn't suffer while he was away either. He is back to being in charge of upcoming big-ticket events in the coming months. And, in fact, he is currently in Udaipur for work." All's well.
---
Also view - Photos: 10 best places to spot Bollywood celebrities in Mumbai