You'll need them because the Internet doesn't forget. Across the world, as regular Joes grapple with the reality of online character assassination costing them jobs and relationships, reputation managers are slowly gaining hold. Here's why you may soon be paying someone to delete or cover up your embarrassing past. Sowmya Rajaram meets the reputation Photoshopers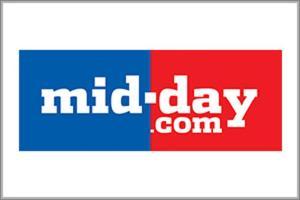 You'll need them because the Internet doesn't forget. Across the world, as regular Joes grapple with the reality of online character assassination costing them jobs and relationships, reputation managers are slowly gaining hold. Here's why you may soon be paying someone to delete or cover up your embarrassing past.u00a0Sowmya Rajaramu00a0meets the reputation Photoshopers

Ifu00a0you are on Facebook and have posted spicy private pictures, and if you didn't bother protecting them with the highest of FB's complicated privacy settings, you should log on to www.thepiratebay.org. Online security consultant Ron Bowles hacked into the accounts of 100 million FB users last week, and made their public data downloadable on the site, to 'highlight privacy issues'.


This is only the latest incident that talks of unending, never-forgetting digital memory, and why you may need someone to manage your e-reputation.

Beauty lies in the eyes of the voyeur
"We estimate that the Indian market for digital reputation management efforts is probably between Rs 25 and Rs 40 crore right now. It's expected to double by next year," says Mahesh Murthy, Founder, Pinstorm, a six year-old company that makes brands look good on the Internet.

Unlike limited human memory, digital memory is nearly impossible to erase. Every photo you post, comment on, every blog entry you make, every Tweet you send, every argument you have based on someone else's political preferences on FB -- all of it is stored and remembered forever as an aggregator of the person you are. The Internet, unlike your ex-girlfriend, will never forget. Forgive? Forget it.

Which is why brands, and now, even celebrities, are paying to have their reputations managed, tweaked, and polished by companies like Pinstorm, Edelman and Reputation Defender.

A deal with one of these could have saved Hindi film actress Bipasha Basu the blushes when an explicit advertisement she filmed ten years ago as a young model in the US, bounced back to haunt her on YouTube last month. "Many celebrities already use services such as ours. When you have more than 30,000 followers, you directly reach more people than most magazines do. You want to use this to your advantage. You are a brand yourself, and so, you require professional brand management: either when you are already here or if you want to get here."

Bipasha Basu


Occupation: Hindi film actress
Digital crime: Flash of breast in a New York Lotto commercial meant for
the international market, she plays an oriental princess getting ready for
prince Vivek Oberoi, bathed by assitants. Video surfaces on YouTube.
Dated: 1999
Resurrected: 2010
Forgiven? No (we found the video posted on several sites)

Jon Bon Jovi


Occupation: American singer-musician-actor
Digital crime: The good guy of rock 'n' roll is in bed with 4 topless women
from a photoshoot that never saw the light of day. He tried his best to keep
it under wraps, but the photos appeared in Sex, Drugs and Bon Jovi, a book
his then tour manager recently released.
Dated: 1985
Resurrected: 2010
Forgiven? No (the pictures are plastered on the net)

How online make-up works
So you want to get there, which in most cases is to the top. Your potential employer Googles you, and decides not to hire you for that international posting on the basis of your much-publicised hatred of air travel. Bummer. That's where a deft stroke of online concealer -- in other words, reputation management -- comes in handy.
In some cases, all that's needed is a bit of Search Engine Optimisation (SEO), where less flattering aspects of your personality, your past, (or in the case of a brand, customer support issues) can be meddled with to appear on the tenth or fifteenth page of a Google search rather than the first. The next time someone Goggles you, all they'll see is the charity work you did last year in Rayalaseema, if you did.

Then there is the more hands-on approach taken by the likes of Edelman, which handles clients like RIM (Research in Motion, the guys behind Blackberry), GM Motors and Audi. Karthik S, Head of Digital Strategy, Edelman India, explains. "We trawl the Internet for whatever is being posted about our clients, relay it back to them, and suggest an effective response. In some cases, the response can simply be to revert to the unhappy customer who ranted about poor customer service support on an online forum, or on Twitter, by apologising and offering to look into the issue personally." That way, people reading his rant will know that the brand goofed up, but had the decency to monitor responses online and make up for its mistakes.

Gmail does it too
And if you thought this 'Photoshopping' of online appearances was the domain of large corporates and giant brands, think again. For a year now, Google Labs has been offering it subtly to individuals like you, via a cutesy tool called Mail Goggles on your Gmail account. To make sure you don't send off that frenzied hate mail to your ex or your boss after a session of heavy drinking, Mail Goggles (if you've activated it for precisely these situations) makes you solve a simple mathematical problem before you are allowed to send any mail. The logic? If you are sorted enough to make the calculations, you are clear-headed enough to know what you are writing, and why.

But if two multiplied by five equals 20 in your tequila-induced haze, sorry, go back to bed. Google Labs also has the 'undo' option that will recall any mail sent within five seconds. Great for those times when better sense prevails and you decide not to send that semi-pornographic email to your girlfriend's work email address. All of it is part ofu00a0 a larger effort to make sure your digital scarlet letters don't leave you unworthy of digital forgiveness.

Next generation clean ups
It doesn't stop there. Preserving control of your digital identity is now recognised as so critical, everyone from researchers to technologists are pondering ways to wrest control back into non-bionic hands. Argentinian writers Alejandro Tortolini and Enrique Quagliano have started a campaign to "reinvent forgetting on the Internet" by exploring political and technological ways of making data disappear. Then there have been reports of Jonathan Zittrain, a cyberlaw teacher at Harvard Law School, supporting an idea he calls "reputation bankruptcy." The idea is to give people a chance to wipe their reputation slates clean and start over.

Others go even further. The New York Times has reported how researchers at the University of Washington are developing a technology called Vanish that will make electronic data "self-destruct" after a specified period of time. They don't say it's foolproof, but hey, we'd take that over the thought of our personal messages being stored on Google, Hotmail and Twitter's servers for eternity.

In the meantime, fasten your seat belts and be more conscious about what you do online. You are in for a bumpy ride ahead, as Bowles will tell you.

Tool box: Websites/services you can try
Did you pay a fine for a parking violation that you don't want your boss to know about? ChoicePoint can give you a free public records report, on production of details like your proof of address.

Reputation Defender's My Reputation feature will do the hard work for you. It'll scour everything from Wikipedia to the blogosphere to find out what people are saying about you. For an extra fee, they'll even try to have it removed.

Heard this?

How to keep your digital slate clean
>>Don't do/post/ talk about anything that you wouldn't share with your wife, your mother or the priest.
>>Google yourself. It might sound narcissistic, but it's a great way to find out what you look like online, and what pops up when people look for you.
>>Facebook, Twitter and your blog are public spaces, no matter how private you may try and make them. Be sensible and don't share information that could compromise your future or embarrass you in any way. You wouldn't talk about your pooping schedule at the dinner table, would you?
>>Get off marketing lists. The less mailing lists you are on, the less public your personal details are. Sign up for services like QuoPro that will help delete your identity from mailing lists that promise free credit cards.
>>If all else fails and you've already goofed up, pay a digital engineer or company to clean up your online tracks.

Location-aware applications
Do they jeopardise your privacy further? Two users tell us why they don't regret signing up

Shayaz Kaka, flight attendant uses Google Latitude (where people can map each other's locations on a map)
"I got into it for personal and professional reasons. It helps me to keep in touch when I'm travelling, because people always know which part of the world I am in. I know there is a privacy issue, but considering that the people who can view my location are only those who I decide to add, it's not an issue. It's up to each individual to decide how much information he makes available. I have the option to disclose and retain information. You have to be careful because now everything is online, from banking to buying and selling."

Adip Nayak, computer graphic artist uses Google Latitude and makes sure to monitor his privacy settings
"I have been using location-aware applications for a year now. It's to keep up with friends and family. I would recommend it to everyone since the privacy settings are excellent and only people who you choose to share information with, can see where you are. You can micro manage each contact in your group. Having said that, I am aware that putting all my information out there in the 'cloud' helps corporations target specific advertising to me. But it seems like a small price to pay for using these free services."

Did you know?
Today, if you can't stop someone from putting up a picture of yourself, you can un-tag yourself from it on FB. But with decreasing online anonymity and newer technology like facial recognition, that may not matter. For example, Facebook application Photo Finder by Face.com, uses facial-recognition and social-connections software to allow you to locate any photo of yourself or a friend on Facebook, regardless of whether the photo was tagged. Soon, people may be able to take a picture (or video), upload it on Google and pull up all tagged and untagged photos of that person that exist on the Web.

Unvarnished (.com) is a digital reputation marketplace of sorts, where you can verbally trash your co-workers, and they can do the same. Calling itself an 'online resource for building, managing, and researching professional reputation', it lets you create an online profile for a professional and submit anonymous reviews. And once the profile's up, there's no taking it down.
ADVERTISEMENT
"Exciting news! Mid-day is now on WhatsApp Channels

Subscribe today by clicking the link and stay updated with the latest news!"
Click here!