What's on Bangalore Film Reviews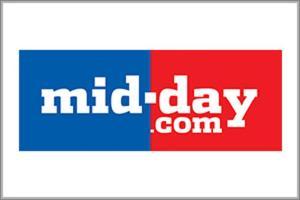 Cheers to the new wave!

Film: Milk
Cast: Sean Penn, James Franco
Director: Gus Van Sant
Theatres: PVR, Inox, Fame Lido
Rating: *** 1/2




If the movie wasn't the real story of Harvey Milk, I would have definitely thought it was written for Sean Penn.


You really can't think of anyone but Penn to deliver such a stellar performance. The Oscar belongs to him.

Milk is the story of the first gay board member in San Francisco. In the movie, the director tells the story of Milk, who achieves what he wants through his charisma and a hunger for power. Milk begins a gay rights support movement, which spreads all over the nation.

A 40-year-old business man, Milk is secretly in love with Scott Smith (James Franco). He comes out of the closet, declares his sexual orientation and moves with Smith to San Francisco. They start a camera store on Castro Street.

As mayor of Castro, Milk starts to enjoy the taste of power. Luck favours him and he gets elected to the Board of Supervisors. He like his new role and the power it brings.

The ironic elements of the story are driven by his lust for the power. His obsession for the seat costs him his loyal and committed partner.

Anita Brayant, an anti gay rights activist, campaigns against Milk and gay rights. Milk encourages many youngsters to stand up for their rights too.u00a0

The movie ends with the tragic murder of Milk by a social outcast. A great movie and a must watch for all Sean Penn fans.



Portrait of a marriageu00a0





Film: Revolutionary Road




Director: Sam Mendes




Cast: Kate Winslet, Leonardo DiCaprio




Verdict: ****




Back again: Leonardo DiCaprio and Kate Winslet

It's the 1950s in Connecticut. Frank (DiCaprio) and April (Winslet) Wheeler are married with two kids. They are a bickering couple who can break into a screaming match of hateful words in an instant.

Based on Richard Yates's 1962 novel, director Sam Mendes brings Revolutionary Road to the big screen. The film opens boldly enough, spending just a few fleeting moments showing us how the Wheelers met, before throwing us head first into their disaster of a marriage.

Both April and Frank seem to hate their mundane existence. Frank commutes to his soul-sucking desk job every day and April, a failed theatre actress, attends to their two kids. It is April who takes the initiative to find a solution and mend their marriage. She proposes to relocate to Paris. The plans reinvigorate the couple and everything seems on the right track. Despite the shocked reactions of their friends, the Wheelers are resolute.

But slowly, circumstances challenge their plans and their marriage.u00a0

The movie dissects a marriage in two distinct and significant directions. It captures the torment of an unhappy marriage, in the way the spouses know each other's weak spots and go for them. It also shows how arguments can explode.u00a0

The acting is of the highest calibre, especially by the always-amazing Kate Winslet. DiCaprio is just as good, and you can't help but feel for his flawed character. Yet an hour into the film and you'll realise that although DiCaprio enjoys the same screen time, it is Winslet's film.u00a0

Shannon puts in an arresting turn in just a couple of scenes as the mentally fragile son of the Wheeler's neighbours. He's the only one who can see the rot in their marriage. The set designs and costumes are immaculate, the cinematography lush.




House of horrors





Film: 13B (Hindi)




Director: Vikram K Kumar




Cast: R Madhavan, Neetu Chandra


Verdict: ***


Spooked: Madhavan is the most convincing of all stars in 13B

When 13B first kicks off, with malfunctioning lifts, leaking electrical sockets and a faulty microwave, you're thinking Final Destination. It's creepy and it all looks so real. Will each of Manohar's (Madhavan) eight-member family be wiped off by a conspiracy of machines?

Yet as a TV starts controlling their lives through a serial, you get drawn into 13B's concept. Director Vikram Kumar sets it up interestingly, but 13B unravels in the second half when you have to swallow an entire bunch of illogical coincidences.

What's more, there are entire stretches where the screenplay plods along and there are too many red herrings.

You can guess where it's leading up to which really kills it for you during a thriller flick.

Things start going wrong the moment Manohar's large family moves into their swanky flat 13B. Milk curdles, deity pictures can't be put up and there's a series of accidents. All the signs point to malevolent forces in the house and strangely, only Manohar senses something amiss.

Curiously, even though all the women at home are hooked to the TV family serial Sab Khairiyat that mysteriously comes on at 13:00, on channel 13 everyday, only Manohar notices that the family inside the idiot box mirrors his own. But can being hooked to Sab Khairiyat's happenings help him save his own family? And what is the mystery of 13B?

Director Kumar keeps the performances high octave. What slackens the pace are unnecessary songs (boring fare by Shankar-Ehsaan-Loy). Madhavan looks suitably spooked and delivers an earnest act. Deepak and Dhritiman Chatterjee, meanwhile, lend a creepy touch with their performances.

With a maverick like PC Sreeram behind the camera, 13B scores with its unconventional visuals. All in all, 13B is a decent spook fest, but stops short of being superb. And that gap, unfortunately, is glaring.



Knotty triangle





Film: Rajkumari




Cast: Balaji, Ravichndran, Kannika, Rangayana Raghu and Nikitha




Direction: S Govindu




Theatres: Santosh, Prasanna and PVR




Rating: * *
Come closer: Balaji and Kannika are mediocre in Rajkumari

Director S Govindu, who made an entertainer called Joot,u00a0 falters with Rajkumari.

The plot is hackneyed, the narration is slow, and the pace is hampered by trite dialogues.

Rajkumari revolves around Raj (Balaji), a happy-go-lucky guy, who falls in love with his neighbour Kumari (Kannika), who pretends to be a widow). It turns out to be a one-sided affair. Bubbly (Nikhita), the daughter of a rich businessman, falls in love with Raj. But Raj doesn't reciprocate. Post interval, the story of how Kumari becomes a 'widow' unspools.

Balaji has matured as an actor. Kannika and Nikitha too have done justice to their roles. M Joshi's camerawork and Hariskrishna's music form the highlights of the film.u00a0

But nothing makes an impact because of the flawed screenplay. Watching Rajkumari is a tiresome exercise.