Accusing Islamic preacher Zakir Naik of being "part of a network which encourages terrorism", a prominent Shia cleric today demanded the Centre take action against the televangelist and sought a probe into "huge foreign funds" he received for his activities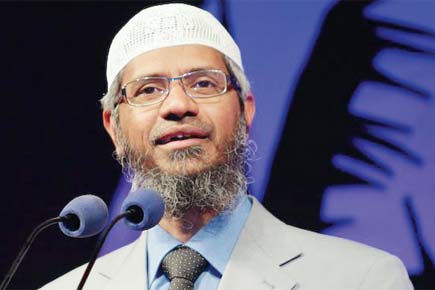 Zakir Naik
New Delhi: Accusing Islamic preacher Zakir Naik of being "part of a network which encourages terrorism", a prominent Shia cleric today demanded the Centre take action against the televangelist and sought a probe into "huge foreign funds" he received for his activities.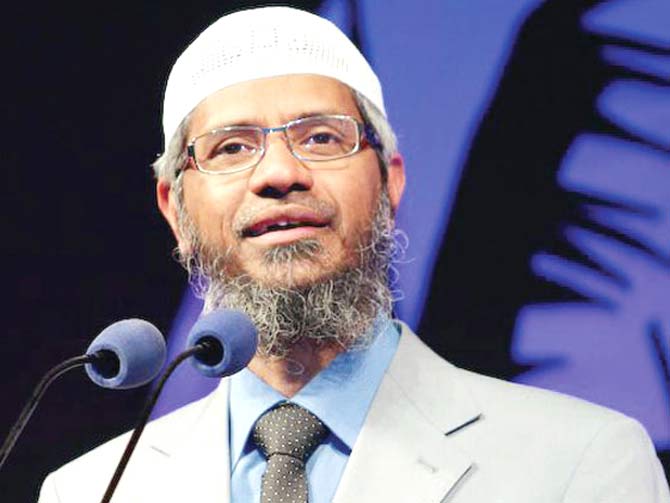 Zakir Naik

"More than the youth who get attracted to Daesh (terror group IS), it is the clerics who are responsible for spreading terrorism in the world... Naik is part of a network of such people.

"The UP government had banned Naik from entering the state five years ago, but the Centre has not...the Centre too should take action against him," Maulana Kalbe Jawad Naqvi told reporters here.

Dismissing Naik's claims of being innocent, Naqvi claimed "the preacher surely is involved in provoking youths" and that he had earlier supported al-Qaeda founder Osama Bin Laden.

"When Naik says that Muslim youths should carry out terrorist activities against the US, he is instigating them. Naik is a preacher of Wahabi ideology and all the terrorists are followers of the Wahabi ideology," the Shia cleric said.

Reacting to media reports about Naik's links to 26/11 Mumbai attack mastermind Hafiz Saeed, he said intelligence agencies should look into it and "if any link is established, action should be taken against Naik".

Naqvi suggested that Naik has political connections.

"Naik gets foreign funds. How is he allowed to get so much funds under the FCRA (Foreign Contribution Regulation Act)? It needs to be checked from where his organisation is getting funds," he said.

He said the allegations and counter-allegations made by right-wing outfits and some muftis/maulavis on the Naik issue was a "noora kushti" (fixed fight).

The ongoing debate involving Naik is aimed at deviating attention from the main issue of terrorism which can be tackled more effectively by "positive" mass movements from within the Muslim community the world over than by taking legal action against elements "whose voices are capable of evoking sympathies for terrorist ideology", he said.

Accusing the Centre of "stifling" mass movement launched by Anjuman-e-Haideri (AEH) against the Islamic State two years ago, Naqvi appealed to the government to "reconsider" its decision.

He said a six-member delegation led by him was detained at IGI airport here in November 2014 while on its way to Iraq to spread message of peace.

"The government should take a clear stand against terrorism and consider allowing AEH delegation to travel to Iraq for extending solidarity with victims of Daesh (IS)," he said.