This year India will celebrate 126th birth anniversary of Netaji Subhas Chandra Bose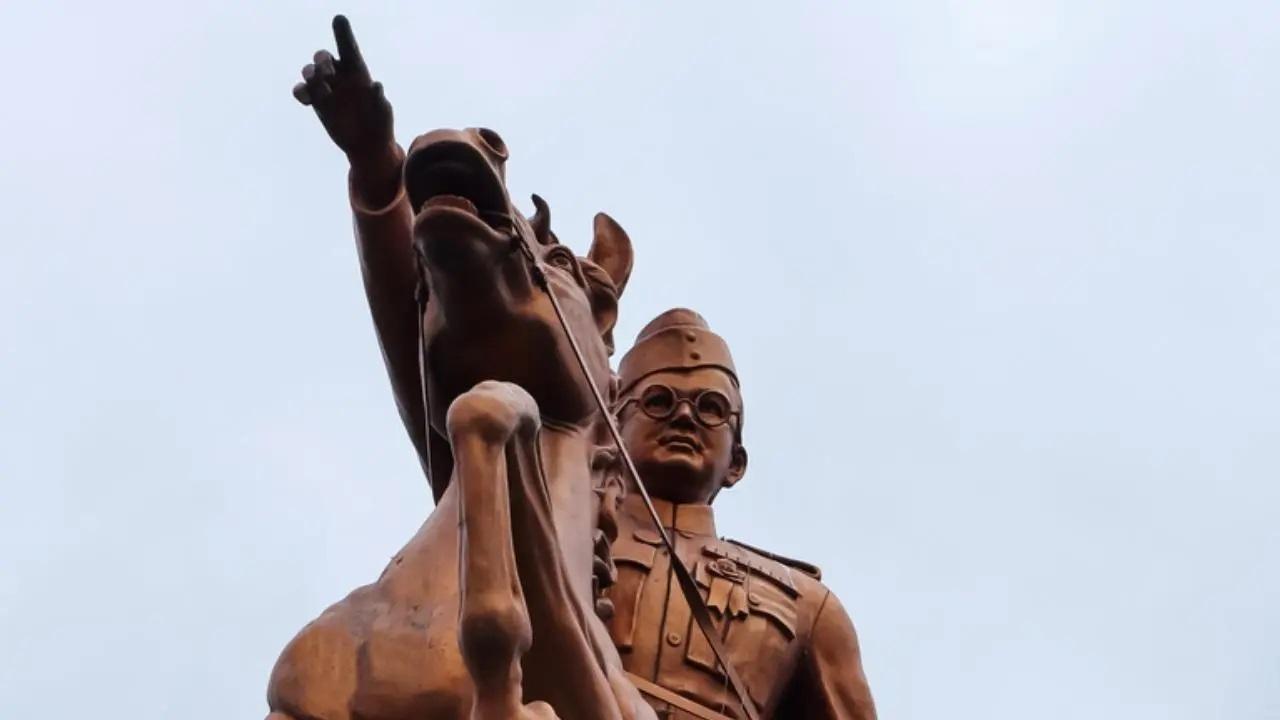 Subhas Chandra Bose. File Pic
The birth anniversary of freedom fighter Subhas Chandra Bose is celebrated on January 23 every year. This year India will celebrate 126th birth anniversary of Netaji Subhas Chandra Bose. 
Subhas Chandra Bose - popularly known as Netaji - is one of the most discussed and scrutinized personalities connected to India's freedom struggle. Netaji Subhash Chandra Bose's birth anniversary is also marked as "Parakram Diwas" (Courage Day), as announced by Government of India on January 19, 2021.
ADVERTISEMENT
What is Parakram Diwas and why is it celebrated?
This January 23 will mark Subhas Chandra Bose's 126th birth anniversary - also known as Subhas Chandra Bose Jayanti. His birth anniversary is observed as "Parakram Diwas". In order to honour and remember Netaji's indomitable spirit and selfless service to the nation, the Government of India decided to celebrate his birthday on January 23 every year as Parakram Diwas. The aim was to inspire people of this country.
Also Read: Subhas Chandra Bose Jayanti 2023: Know date, history and significance
All you need to know about Netaji Subhas Chandra Bose
Bose was born on January 23, 1897, in Cuttack, Odisha. A politician and intellectual par excellence, Netaji is known for his special contribution to India's freedom struggle. 
Born to mother Prabhabati Bose and father Janakinath Bose, Netaji considered Swami Vivekanand his spiritual guru. He formed the Azad Hind Fauj, a military regiment, to counter Britishers.
Bose also formed a woman battalion named Rani Jhansi regiment. Bose was the one who first referred to Mahatma Gandhi as the Father of the Nation. Netaji inspired thousands of youngsters to join the battle for freedom. 
In 1913, Subhas Bose went to Presidency College, Calcutta, the historic and traditional college for Bengal's upper-caste Hindu men, along with his five brothers.
Later, he went to England to prepare for the Civil Services exams. When he returned to India in 1921, he was declared a rebel by the British government.
He left his ICS job and came back to India from England to be a part of the freedom struggle. Bose was also part of the youth wing of Indian National Congress. He was also the President of the Indian National Congress from 1938 to 1939.