Some statements that grab headlines either make you cringe, or guffaw. Here is the roundup of funny, interesting and downright ridiculous quotes of the week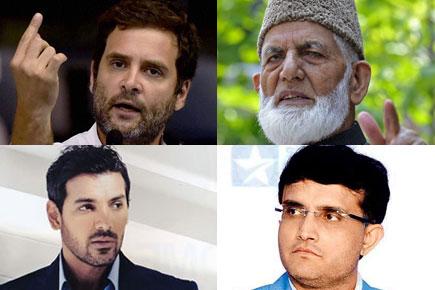 Some statements that grab headlines either make you cringe, or guffaw. Here are some of the funny, interesting and downright ridiculous quotes of the week
Congress VP Rahul Gandhi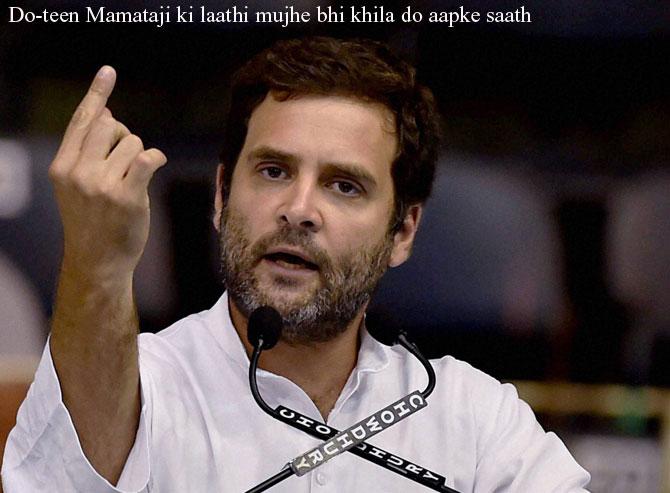 Pic/PTI
In a recent rally in West Bengal, Rahul Gandhi addressed 'tortured' Congress workers in the State and reiterated that their job is more difficult in Bengal than in any other state. While doing so, the Gandhi scion also pledged to be with them.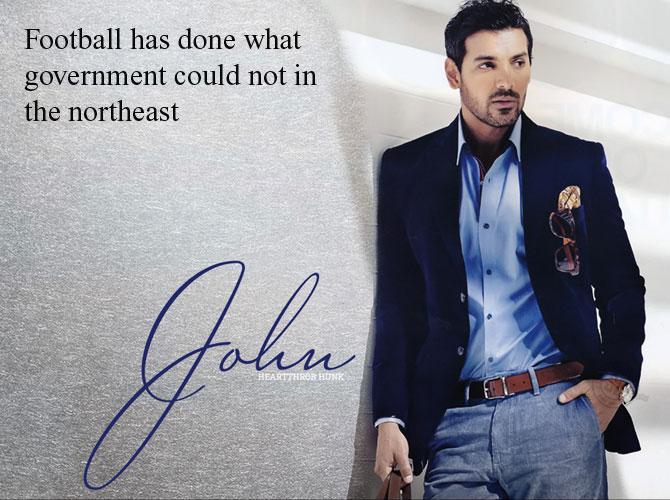 Pic/Santa Banta
North east is suddenly in news and considering it is the hotbed for football, John Abraham has no qualms in admitting that football has suddenly united football in the region when it was divided earlier.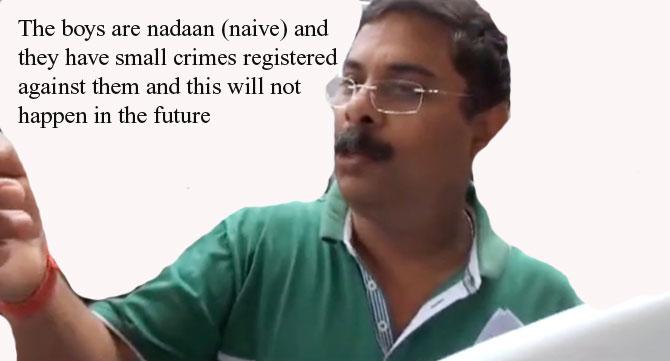 Pic/Youtube
Goa Tourism Minister Dilip Parulekar sparked a controversy when he said the five youngsters -- aged between 21 and 27 years accused of gang raping two Delhi women tourists were 'nadaan' (naive). Speaking to reporters in connection with the alleged rape, Parulekar on June 4th said he regretted what happened, but assured tourists that the incident would not happen in future.
SP neta Tota Ram Yadav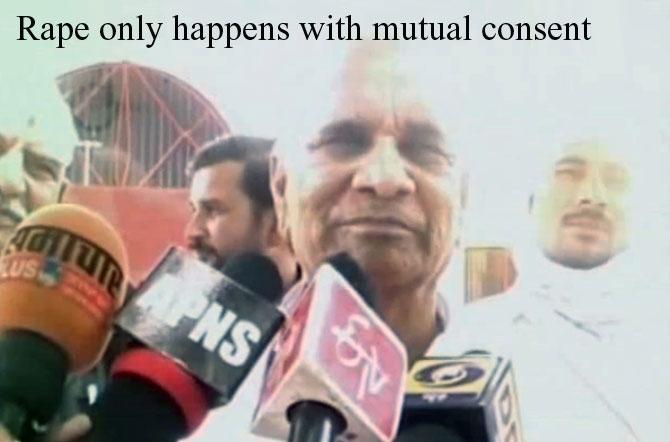 Pic/Youtube
Ruling Samajwadi Party (SP) member Tota Ram Yadav went a step further and claimed that women allow men to take liberties and later allege rape when relationship goes public..
Pakistani separatist Syed Ali Geelani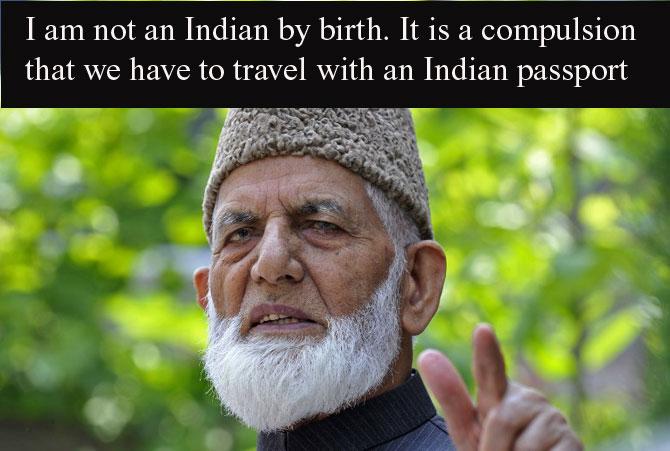 Pic/AFP
Separatist leader Syed Ali Shah Geelani appeared before passport authorities and declared himself as an Indian while completing formalities for travel documents but insisted that he did it out of 'compulsion'
Former India captain Sourav Ganguly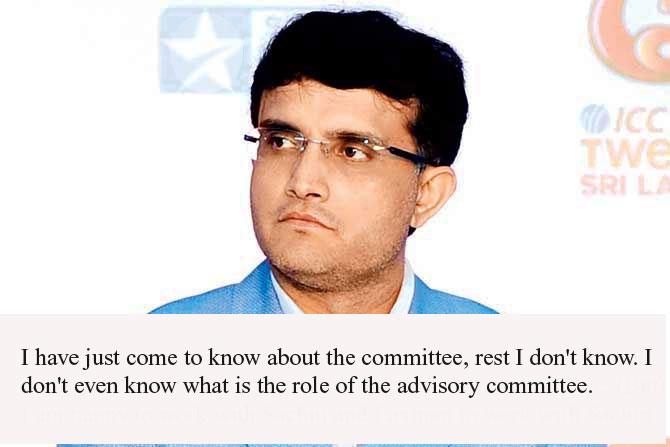 When Indian cricket lovers are going ga-ga over Sachin Tendulkar, Laxman and Ganguly's inclusion in BCCi's advisory committee, Ganguly seems to be confused about it. He claimed that he is still not clear about his role in the BCCI's newly-constituted advisory committee.
India team Director Ravi Shastri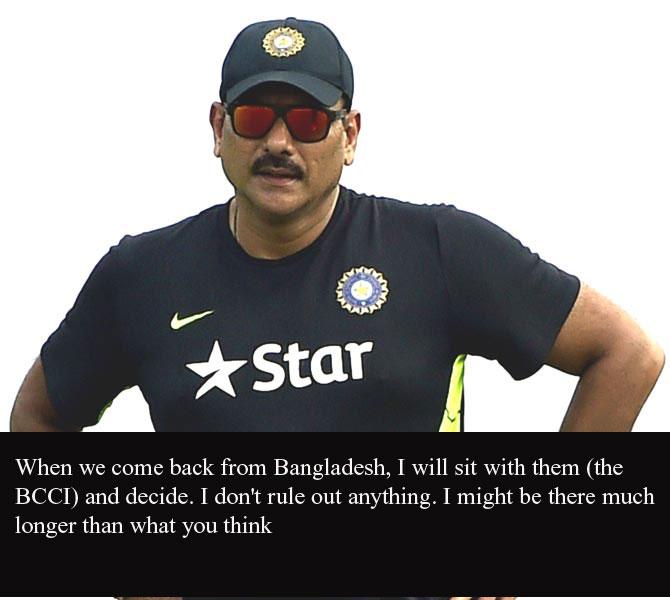 Asserting that the Indian cricket team does not require 'more coaches' than what it already has right now, Indian cricket team Director Ravi Shastri said he might just be there 'longer' than expected. Shastri has been retained as the Director of the team for the tour of Bangladesh.
BJP leader Yogi Adityanath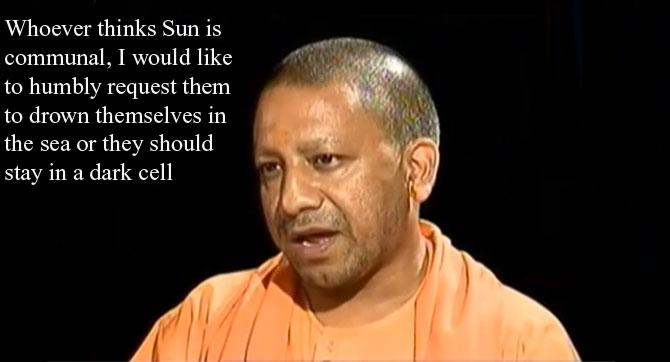 Pic/Youtube
Firebrand BJP leader Yogi Adityanath has stoked a controversy with his remarks against certain minority groups protesting against inclusion of 'Surya namaskar' exercise during the June 21 International Yoga Day celebrations. The Gorakhpur MP stressed on the fact that Sun God has never deprived anyone of its light based on caste, creed or religion. And if minorities are calling sun communal, they should drown themselves in the sea.
Chelsea manager Jose Mourinho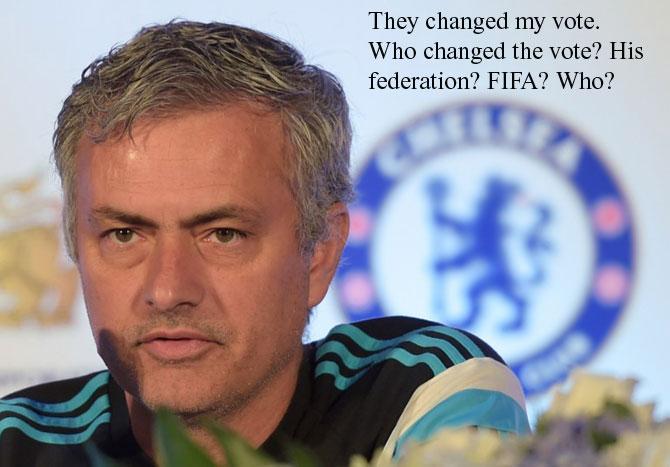 Amidst the ongoing FIFA scandal, Chelsea manager Jose Mourinho has reiterated his belief that he may have been the victim of corruption when he finished second to Vicente del Bosque for the FIFA World Coach of the Year award in 2012.
Actress Preity Zinta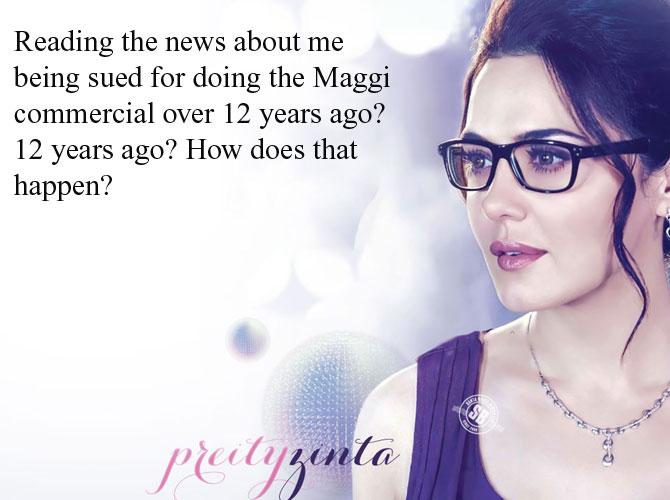 Pic/Santa Banta
Endorsing Maggi 12 years ago has landed actress Preity Zinta in a legal trouble. The 'Salaam Namaste' actress seemed a little confused and took to Twitter to express her disbelief over the issue.