The global press freedom organisation said in a statement that Mehraj has been arrested on "spurious terrorism" charges and demanded his immediate release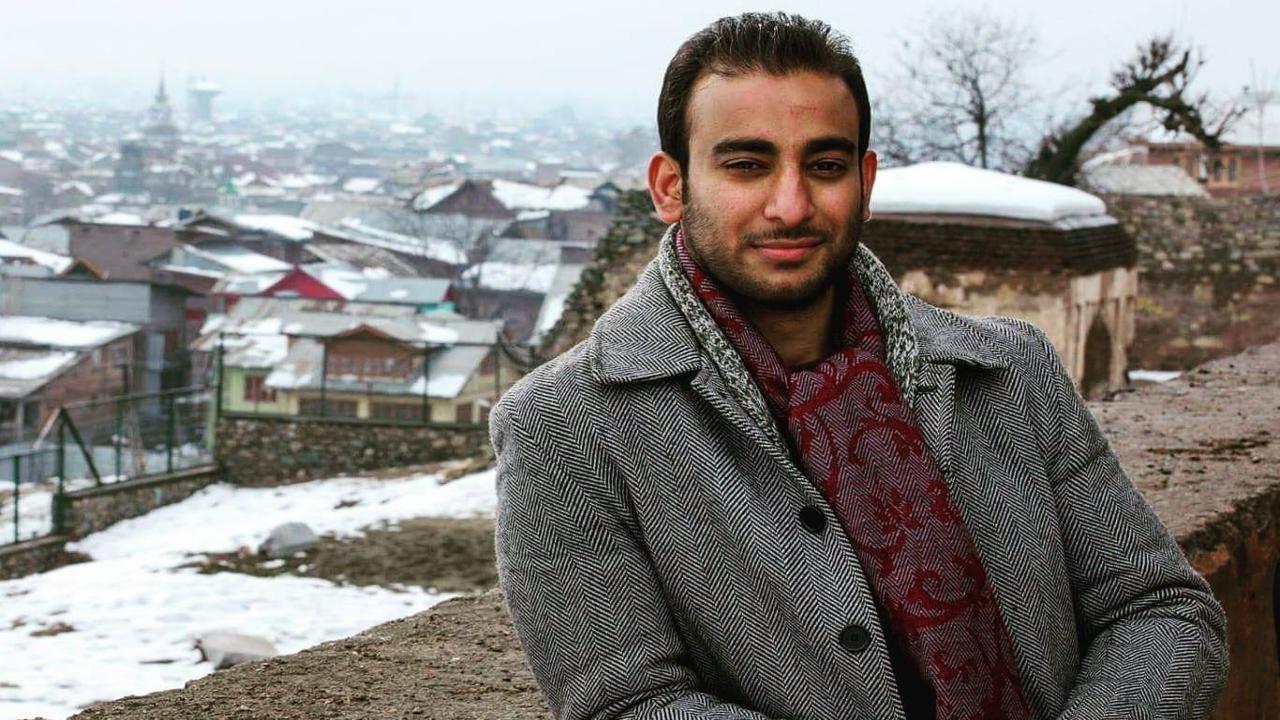 File photo/Facebook
A Delhi Court has remanded the Kashmiri journalist Irfan Mehraj to NIA custody till April 1. He was produced before a special NIA judge of Patiala House Court on Wednesday afternoon. The investigation agency had sought twelve days of remand to question Mehraj.
Mehraj was arrested by the sleuths of the National Investigation Agency in Srinagar on Monday evening. His family said that he was brought to New Delhi on Tuesday evening and was produced before the court on Wednesday afternoon.
ADVERTISEMENT
On Wednesday, Reporters Without Borders (RSF) called for the immediate release of Mehraj saying that he has been arrested on "spurious terrorism" charges and is facing the possibility of life imprisonment.
Daniel Bastard, the Head of the global press freedom organisation's Asia-Pacific desk said in a statement that Irfan Mehraj is an experienced, responsible and careful reporter who has no place being in prison. "Special laws intended to combat terrorism should not be used to suppress the activities of journalists. In view of the clearly spurious nature of the charges brought against him, we call on Indian home minister Amit Shah to order his immediate and unconditional release," he said.
Mehraj was working as an editor with Twocircles.net and also a regular contributor to Al-Jazeera and Deutsche Welle. His work has also been published in several other local and international publications.
Former Jammu and Kashmir chief minister Mehbooba Mufti while censuring the "National Investigation Agency" for arresting Mehraj said that "draconian laws" like the Unlawful Activities (Prevention) Act or UAPA are being "abused constantly" to ensure that the process itself becomes the punishment.
She tweeted: "While conmen are given a free run in Kashmir, journalists like Irfan Mehraj are arrested for doing their duty by speaking the truth. Draconian laws like UAPA are abused constantly to ensure that the process itself becomes the punishment. (SIC),"
The National Investigation Agency (NIA) arrested Mehraj from Srinagar. The agency alleged that he was a close associate of a human rights activist, Khurram Parvez and was arrested in connection with its ongoing investigation into an "NGO terror funding case".
"Mehraj was a close associate of (human rights activist) Khurram Parvez and was working with his organisation, Jammu and Kashmir Coalition of Civil Societies (JKCCS)," PTI quoted an official as saying.
Journalist Federation of Kashmir, a journalist network based in Kashmir, has condemned Mehraj's arrest.
The journalist network said that this is not the first time journalists from Kashmir have been "arrested/harassed/questioned". "Summons for questioning and denial of their fundamental right to travel for professional, academic and personal reasons is part of the tactic." 
Also read: 'Space for media freedom has progressively eroded in Kashmir': Editors Guild on arrest of journalist Irfan Mehraj
In a thread of tweets, the press body said that three journalists from Kashmir—Asif Sultan, Sajad Gul and Fahad Shah—are already in jail.  "JFK strongly condemns the pattern of intimidation and views it as continued attacks on freedom of press in Kashmir.
Among others, UN Special Rapporteur on HRD Mary Lawlor, Amnesty Internation, Editors Guild of India and the Press Club of India have demanded immediate release of Mehraj.
In a statement released on Tuesday, the Amnesty said that the arrest of Mehraj under terror charges is a travesty. "The arrest is yet another instance of the long-drawn repression of human rights and the crackdown on media freedoms and civil society in the region of Jammu and Kashmir. The stifling of the rights to freedom of expression and association continues unabated in Kashmir."
The statement further said: "Human rights defenders such as Irfan Mehraj should be encouraged and protected, not persecuted. He must be immediately released. The repression must stop. Criminalization of legitimate human rights work is extremely alarming and the authorities must put an end to this immediately.
 "Indian authorities should prioritize ending impunity for the human rights violations that human rights defenders and journalists have bravely documented and exposed, especially in Jammu and Kashmir, and ensure that human rights defenders and activists can work in a safe and enabling environment without any fear of reprisals." Do you like to interpret your dreams?