Notably, Upendra Kushwaha has convened two days open session of his supporter in Patna on February 19-20 to discuss the prevailing situation in JDU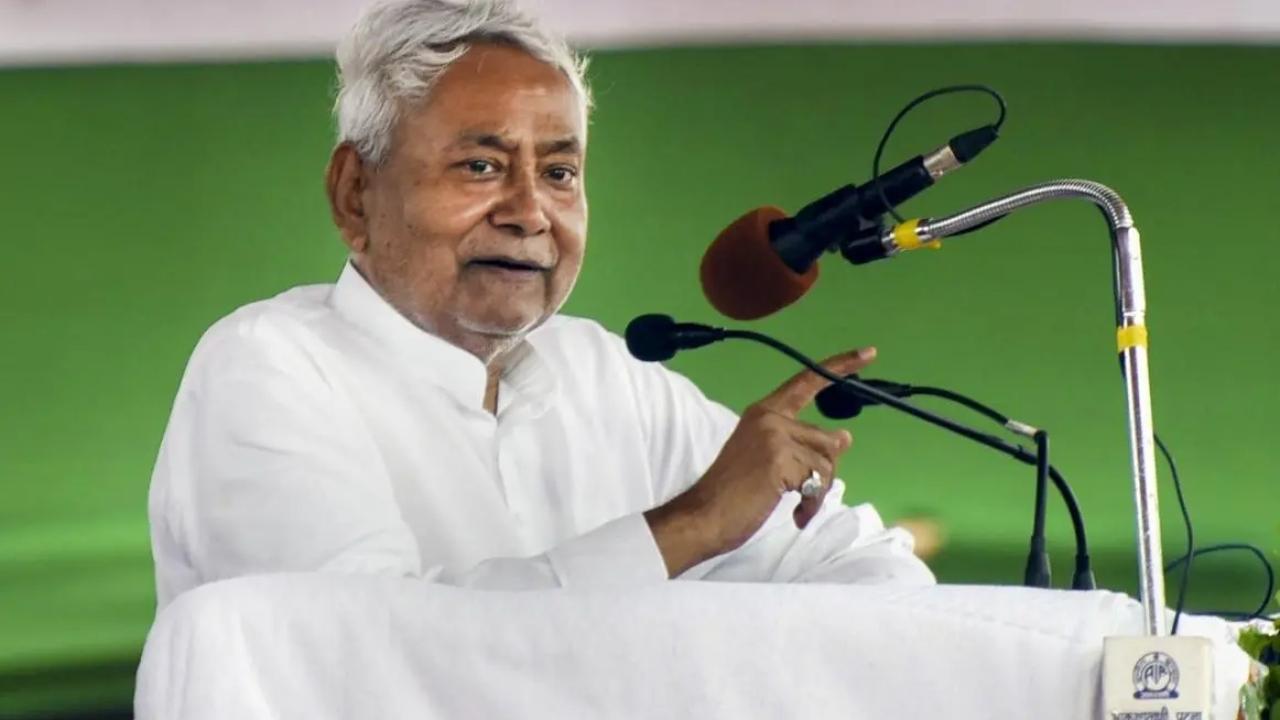 File Photo
Janata Dal United (JDU) leader Upendra Kushwaha, who is at loggerheads with Bihar Chief Minister Nitish Kumar, said that the Bihar CM is working on someone else's behest.
"I am Parliamentary Board President just in documents. I am not being given the power to exercise decisions for the post. The Chief Minister's decisions are not his own, he is functioning according to someone else's decisions," Kushwaha told ANI.
ADVERTISEMENT
Notably, Upendra Kushwaha has convened two days open session of his supporter in Patna on February 19-20 to discuss the prevailing situation in JDU.
Earlier, Kushwaha had written an open letter to party workers and claimed that JDU is getting weaker due to internal reasons.
"After becoming part of the grand alliance, I have been worried about the party's position since the results of the assembly bypolls were announced. I kept informing Chief Minister Nitish Kumar about the party's condition. I have tried my best to save the party from losing ground in Bihar and my efforts continue even today," he wrote.
Despite all the efforts, Kushwaha said his concerns were ignored by Chief Minister Kumar and interpreted incorrectly. He said he is concerned about the supporters of JDU if the party disintegrates.
Also Read:  I will rather die than join hands with BJP again, says Nitish Kumar
"I want to save JD(U). This is only the motive and intention behind the open letter to party workers. Still, 15 days remain in between. I hope that good sense will prevail in the party," Kushwaha told ANI.
Meanwhile, Bihar Chief Minister Nitish Kumar said that all of this has started in the last two months and is only being done for publicity.
Speaking to the media, Nitish Kumar said, "All this started happening in the last two months. This is being done for publicity. You will get to know soon. When publicity happens, one should understand who is doing it. We have asked people not to comment on this. The party remains unaffected, the membership has only increased since last year. All this is irrelevant."
"If someone wants to come and then leave again, we are least bothered. If one stays and works, it is all okay, but if you keep speaking, you are focused somewhere else," he added.
The Chief Minister also counted the multiple opportunities JDU provided to Kushwaha.
He said, "No need to focus on such things. We gave him (Upendra Kushwaha) so much, made him MLA and party leader then he left but came again and we made him Rajya Sabha MP, he left again and came back for the third time and said that he will remain in the party."
Nitish Kumar further alleged that the opinion of Kuhwaha was different from that of the party.
"We gave him respect, and do not know what happened again. We accepted him for the third time in our party. He can speak whatever he wants to speak. If you will speak every day then that means your opinion is different from ours," he said.
Back in August last year, Nitish Kumar ended his alliance with the Bharatiya Janata Party-led (BJP) National Democratic Alliance.
Nitish joined hands with Rashtriya Janata Dal (RJD) leader Tejashwi Yadav under 'Mahagathbandhan' (Grand Alliance) after quitting his former alliance partner BJP and became the chief minister of Bihar for the eighth time.
JD-U and BJP had fought the 2020 assembly polls together and Nitish Kumar was made the chief minister of the alliance though the BJP had won more seats. Nitish Kumar's ties with BJP stretched over two decades and he was a minister in the Atal Bihari Vajpayee government in 1996.
This story has been sourced from a third party syndicated feed, agencies. Mid-day accepts no responsibility or liability for its dependability, trustworthiness, reliability and data of the text. Mid-day management/mid-day.com reserves the sole right to alter, delete or remove (without notice) the content in its absolute discretion for any reason whatsoever. Do you think Budget 2023 will meet aspirations of common man?