Lok Sabha and Rajya Sabha proceedings were adjourned till 2 pm and 2:30 pm, respectively, on Friday due to protests by opposition members into the fraud-allegation-triggered rout in the group's stocks, with members in the Lower House demanding a probe by a joint parliamentary committee (JPC)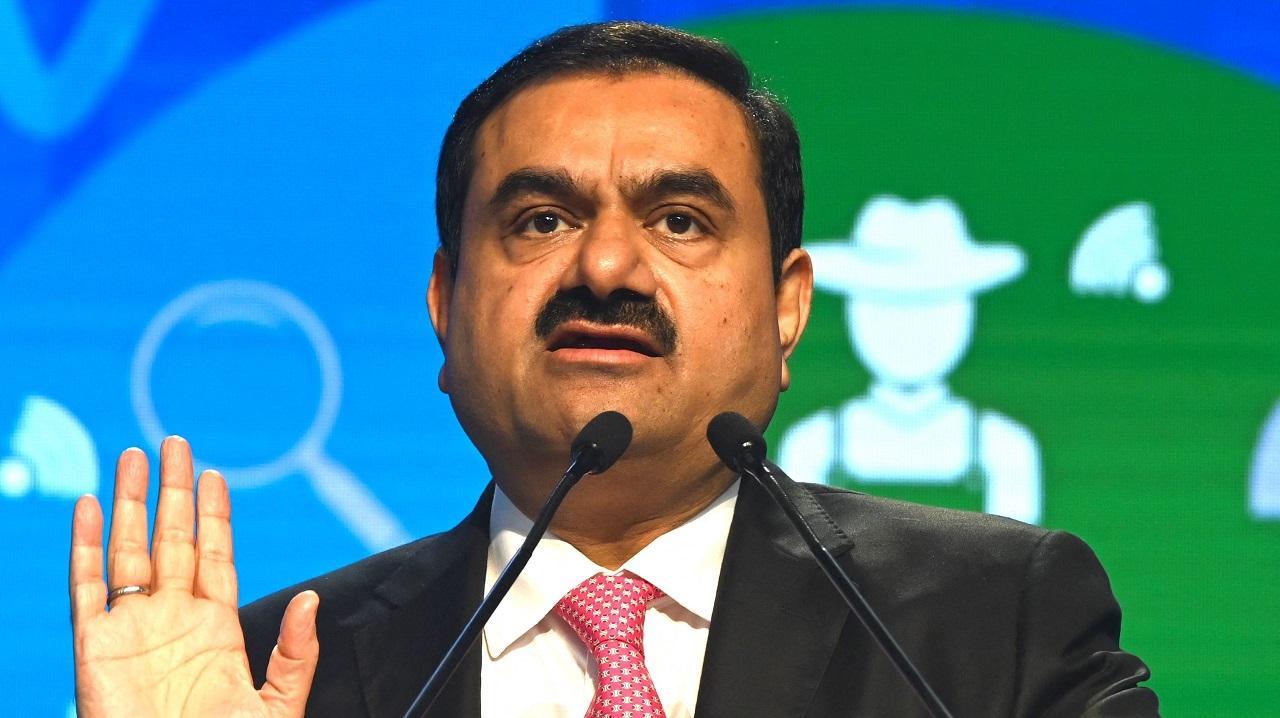 Gautam Adani. Pic/PTI
BJP MP Mahesh Jethmalani on Friday dismissed the Opposition's allegation that investments by LIC in the Adani Group were made at the government's behest and said there was no justification to the demands for a joint parliamentary committee probe into the matter.
Lok Sabha and Rajya Sabha proceedings were adjourned till 2 pm and 2:30 pm, respectively, on Friday due to protests by opposition members into the fraud-allegation-triggered rout in the group's stocks, with members in the Lower House demanding a probe by a joint parliamentary committee (JPC).
ADVERTISEMENT
Wrongdoing in these investments, if any, would be probed by the Securities and Exchange Board of India (SEBI) and the Reserve Bank of India (RBI), the Rajya Sabha member said.
"What does the government have to do with this? Nobody has said what the government's role is in this. LIC (Life Insurance Corporation) is an independent organisation. They have decided to make some investments," Jethmalani said.
"The SEBI and the RBI will look into it. Let their reports come in," he told PTI when asked on the Opposition's demand for a JPC probe into the Adani issue. "The demand for a JPC probe is not justified," the MP said.
Also Read: Adani stock rout: Opposition parties to meet in Parliament to evolve strategy
Adani Group stocks, where LIC is heavily invested, have lost over USD 100 billion in value since a US-based short seller came out with a damning report alleging financial and accounting fraud by the ports-to-energy conglomerate. The group has denied all charges and called the report malicious and full of lies.
The Opposition had earlier alleged that investments by LIC in the Adani Group were made at the behest of the Modi government.
Jethmalani also raised questions on the BBC documentary on the 2002 Gujarat riots and claimed that the UK-based news organisation was a "Chinese vassal".
"There is so much financial inter-locking between the BBC and Chinese state-owned companies. They have invested at least 150 million pounds from their pension fund of 47,000 employees in Chinese state-owned companies accused of links to human rights violations," he claimed.
"This renders it a Chinese vassal and a mouthpiece of China," the BJP MP said.
As the slide in Adani group stocks continued in the markets, the Opposition said the rout has threatened the value of investments made by LIC and public sector banks.
This story has been sourced from a third party syndicated feed, agencies. Mid-day accepts no responsibility or liability for its dependability, trustworthiness, reliability and data of the text. Mid-day management/mid-day.com reserves the sole right to alter, delete or remove (without notice) the content in its absolute discretion for any reason whatsoever.