Earlier in the day, the bike on which 'Waris Punjab De' chief Amritpal Singh fled was recovered by Punjab Police, Jalandhar SSP Swarndeep Singh said on Wednesday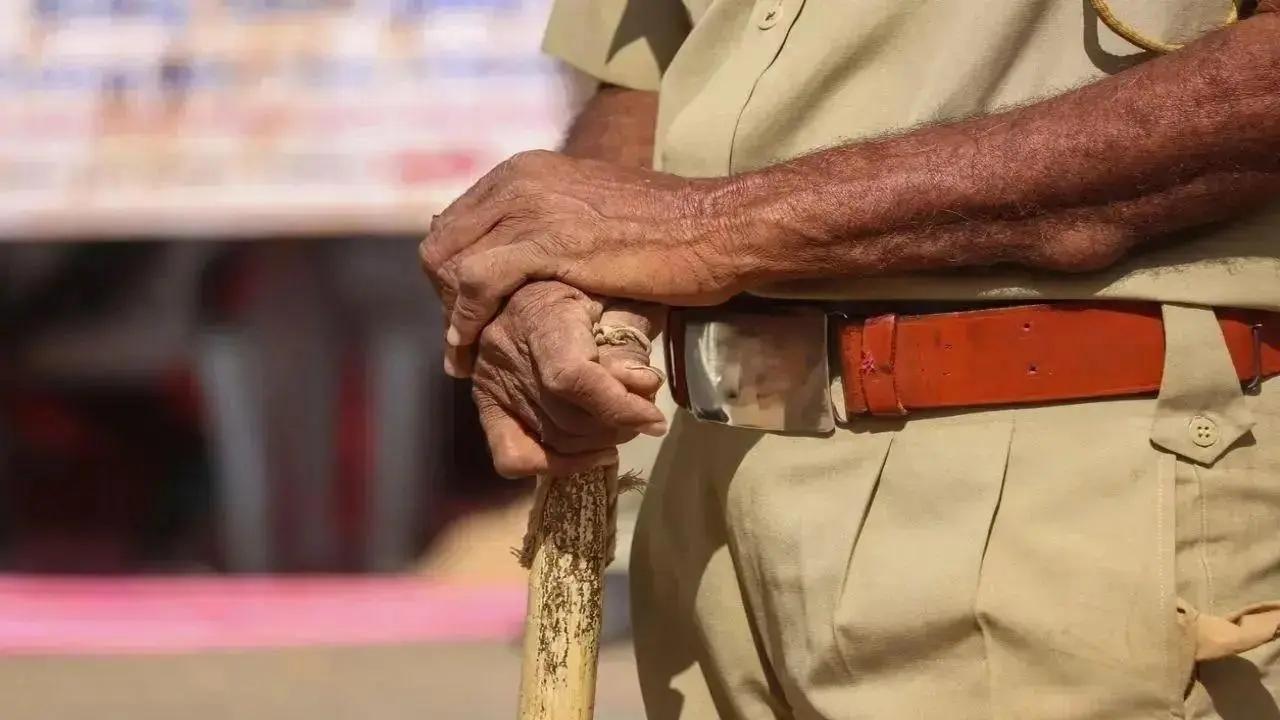 Representative image. Pic/Istock
Amid the crackdown on 'Waris Punjab De' chief Amritpal Singh and his aides, four accused were detained in Ludhiana on Wednesday, and were sent to jail, informed the police.
ADSP Rupinder Kaur Sra said, "The four accused have been sent to jail for precautionary reasons. They have been identified as Honey, Gurnam, Simarjeet Singh, and Harpreet. Further investigation into the matter is underway".
ADVERTISEMENT
Earlier in the day, the bike on which 'Waris Punjab De' chief Amritpal Singh fled was recovered by Punjab Police, Jalandhar SSP Swarndeep Singh said on Wednesday.
Previously, CCTV visuals came up, in which Amritpal Singh was seen escaping in an SUV in Jalandhar on March 18.
Punjab Police IG (Headquarters) Sukhchain Singh Gill said, "He is still on the run. We are making all efforts to arrest him. We're hopeful that we'll arrest him soon...It is difficult to say that. Punjab Police is receiving full cooperation from other states and central agencies".
Also Read: Intelligence failure let Amritpal flee: HC
"A total of 154 persons have been arrested for disturbing peace and harmony in the state," he added
Earlier, a local villager in Jalandhar said they got to know on Tuesday that Amritpal Singh and his accomplices came to the village on March 18.
"We got to know today morning when the police came that Amritpal along with his associates was here in the village on March 18. He changed clothes at the local gurudwara, had food, and then went away on a motorcycle. Babaji who's being questioned by police now had admitted that Amritpal came here," the villager said.
Locals of the Jalandhar village claimed Amritpal Singh's presence in their village on March 18. A CCTV video has emerged sourced from the local villagers. Punjab police have not officially confirmed this.
The video shows a car and men waiting on a bike near a field. Another bike is parked nearby and as the first bike moves with three riders, the other also readies to leave.
He also said that National Security Act (NSA) has been invoked against Amritpal Singh.
As part of its efforts to arrest Amritpal Singh, Punjab Police released his pictures. One of the pictures shows Amritpal Singh as clean-shaven.
"There are several pictures of Amritpal Singh in different attires. We are releasing all of these pictures," Gill said.
Jalandhar Commissioner Kuldeep Singh Chahal, on Saturday late evening, confirmed that the radical leader had been declared a "fugitive".
Punjab Police on Saturday launched an operation against Amritpal Singh and his aides.
The police action came almost over three weeks after Amritpal's supporters clashed with uniformed personnel at the Ajnala police station on February 23 on the outskirts of Amritsar, demanding the release of one of Amritpal's close aides, Lovepreet Toofan.
Thousands of his supporters stormed the Ajnala police station, flashing swords and high-calibre firearms and threatening the police with dire consequences if they did not release Lovepreet Toofan, who was arrested for allegedly assaulting and abducting a man.
This story has been sourced from a third party syndicated feed, agencies. Mid-day accepts no responsibility or liability for its dependability, trustworthiness, reliability and data of the text. Mid-day management/mid-day.com reserves the sole right to alter, delete or remove (without notice) the content in its absolute discretion for any reason whatsoever. Do you agree with the management`s decision of only letting devotees offer jal abhishek at Babulnath temple?