Thakur was responding to repeated assertions by Rahul Gandhi that Savarkar was an "apologist" of the British colonisers and that he would never express any regret for criticising the BJP-led government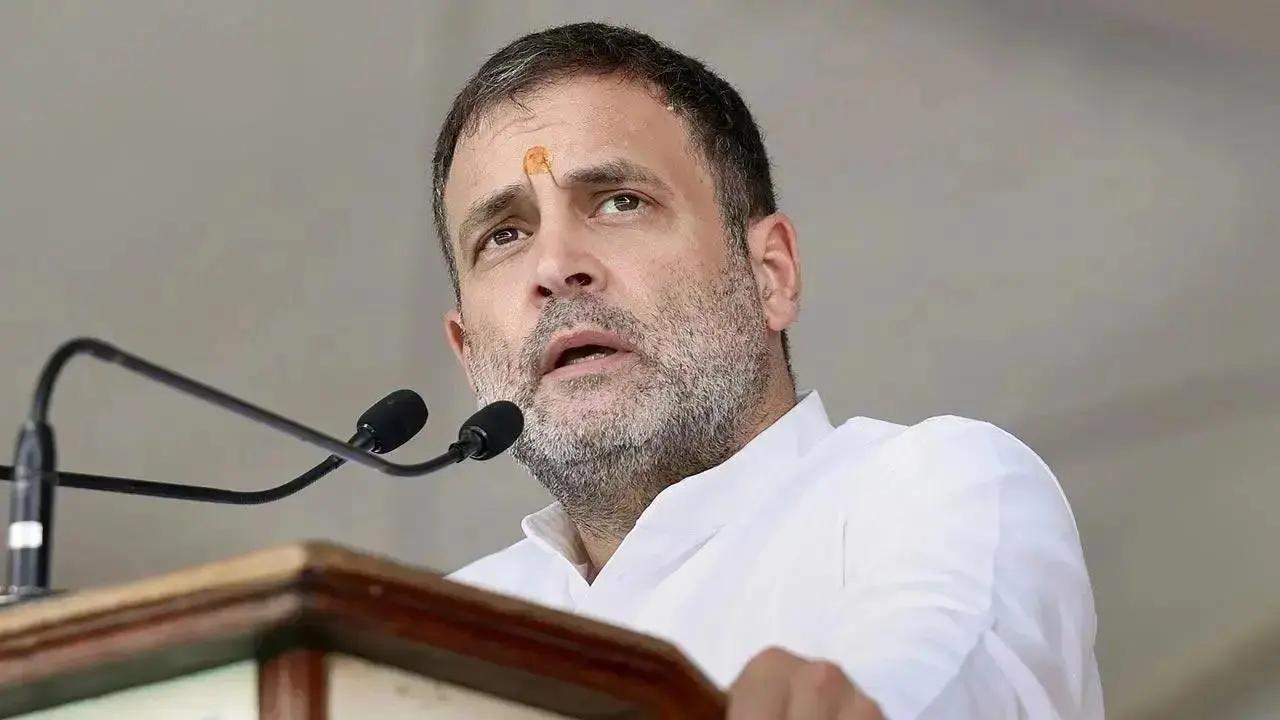 File Photo
Hitting out at Rahul Gandhi, Union Minister Anurag Thakur has said the Congress leader can never be Veer Savarkar even in his "best dreams" as it required strong determination and love for the country.
Thakur was responding to repeated assertions by Rahul Gandhi that Savarkar was an "apologist" of the British colonisers and that he would never express any regret for criticising the BJP-led government.
ADVERTISEMENT
"Dear Shri Gandhi, you can never be SAVARKAR even in your best dreams because being Savarkar requires strong determination, love for Bharat, selflessness and commitment," the senior BJP leader said on Twitter on Sunday.
Rahul Gandhi can never be Savarkar even by a long shot because the freedom fighter neither travelled abroad for six months of the year nor sought help from foreigners against his country, Thakur said.
"He went to Britain to launch a movement to free Mother India from the chains of slavery," the information and broadcasting minister said and added that it is time to "expose lie master Rahul Gandhi for his non-stop nonsense against Veer Savarkar ji".
Also Read: Gandhi's turn to return the gift
Thakur also posted on Twitter a letter written by former prime minister Indira Gandhi on the occasion of the birth centenary of Savarkar.
"Veer Savarkar's daring defiance of the British government has its own important place in the annals of our freedom movement. I wish success to the plans to celebrate the birth centenary of this remarkable son of India," Indira Gandhi had written in her letter dated May 20, 1980.
Thakur said the central government had released a documentary on Savarkar during the tenure of Indira Gandhi as prime minister to "acknowledge his valour, sacrifice, and selfless service to the nation".
The minister also shared excerpts from "Bhagat Singh's Jail Notebook" in which the revolutionary freedom fighter had made notes from books authored by Savarkar.
Even the Congress at its Kakinada Session in 1923 had passed resolutions supporting Savarkar, the BJP leader said. He said Indira Gandhi had even issued a postal stamp to acknowledge the contribution of Savarkar to the freedom movement.
"Just imagine, a person whose grandmother had honoured the great personality Veer Savarkar and none of the great men of that era have spoken ill about him. By saying all these things Rahul Gandhi is not insulting Savarkar but his grandmother, Netaji Bose, Bhagat Singh and even (Mahatma) Gandhiji," Thakur said. 
This story has been sourced from a third party syndicated feed, agencies. Mid-day accepts no responsibility or liability for its dependability, trustworthiness, reliability and data of the text. Mid-day management/mid-day.com reserves the sole right to alter, delete or remove (without notice) the content in its absolute discretion for any reason whatsoever.