Gandhi disqualified as a Member of Lok Sabha from the date of his conviction March 23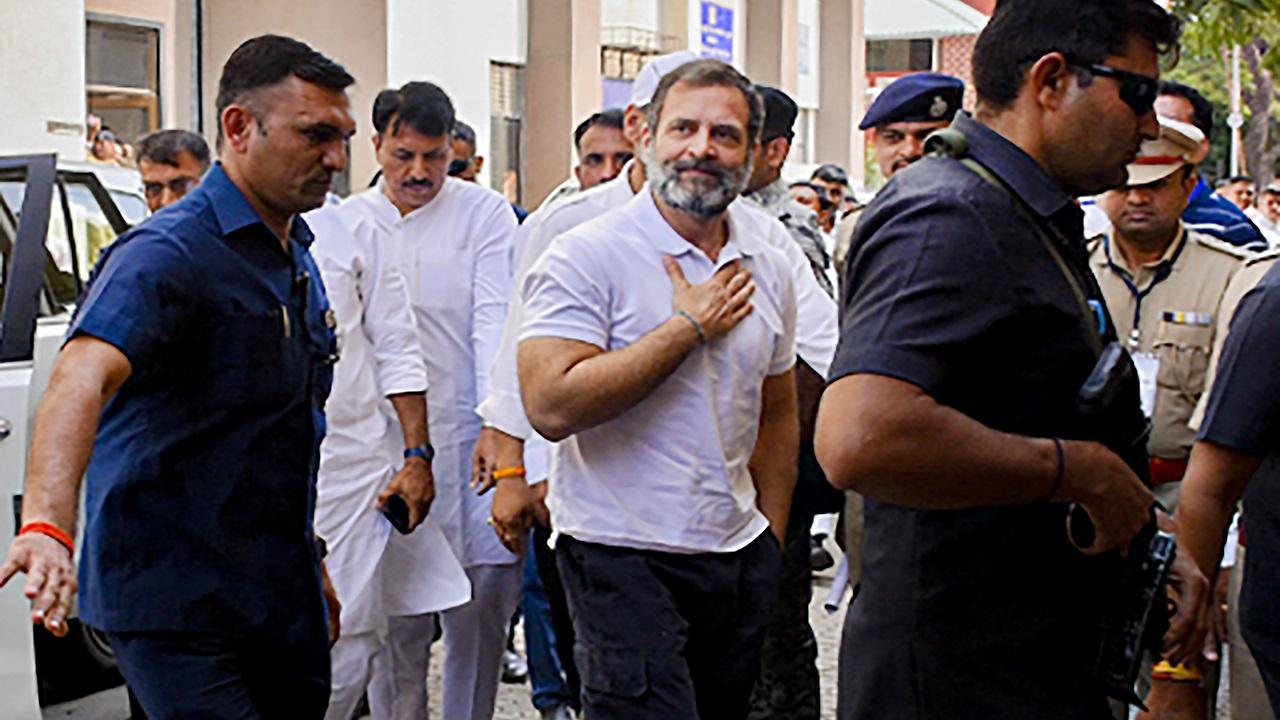 Congress leader Rahul Gandhi. File Pic
Former Congress president Rahul Gandhi was disqualified from Lok Sabha on Friday, a day after he was convicted by a Surat court in a 2019 criminal defamation case.
Announcing his disqualification, the Lok Sabha Secretariat in a notification said that it was effective from March 23, the day of his conviction.
ADVERTISEMENT
"Consequent upon his conviction by the Court of Chief Judicial Magistrate, Surat in C.C./ 18712/2019, Shri Rahul Gandhi, Member of Lok Sabha representing the Wayanad Parliamentary Constituency of Kerala stands disqualified from the membership of Lok Sabha from the date of his conviction i.e. 23 March, 2023 in terms of the provisions of Article 102(1)(e) of the Constitution of India read with Section 8 of the Representation of the People Act, 1951," the Lok Sabha notice read.
Also Read: BJP indulging in caste politics: Mallikarjun Kharge hits back at Nadda for criticising Rahul Gandhi
The court in Surat sentenced on Thursday Rahul Gandhi to two years in jail in a defamation case, filed on a complaint by BJP MLA Purnesh Modi for his alleged remark, "How come all thieves have Modi as the common surname?"
Following his disqualification, Rahul Gandhi would not be able to contest elections for eight years unless a higher court stays his conviction and sentence.
Reacting to Gandhi's disqualification, the Congress said it will fight the battle both "legally and politically".
"We will not be intimidated or silenced. Instead of a JPC into the PM-linked Adani MahaMegaScam Rahul Gandhi stands disqualified. Indian Democracy Om Shanti," Congress general secretary Jairam Ramesh said in a tweet.
Senior Congress leader Shashi Tharoor said he was stunned by the action against Gandhi and by its rapidity. "This is politics with the gloves off and it bodes ill for our democracy," Tharoor said in a tweet.
(With inputs from Agencies)