BJP leader and Union Minister Smriti Irani alleged that Gandhi was trying to "rip" apart the image of Prime Minister Narendra Modi. But the Congress leader will not succeed as the people of the country are with the prime minister, she asserted at a press conference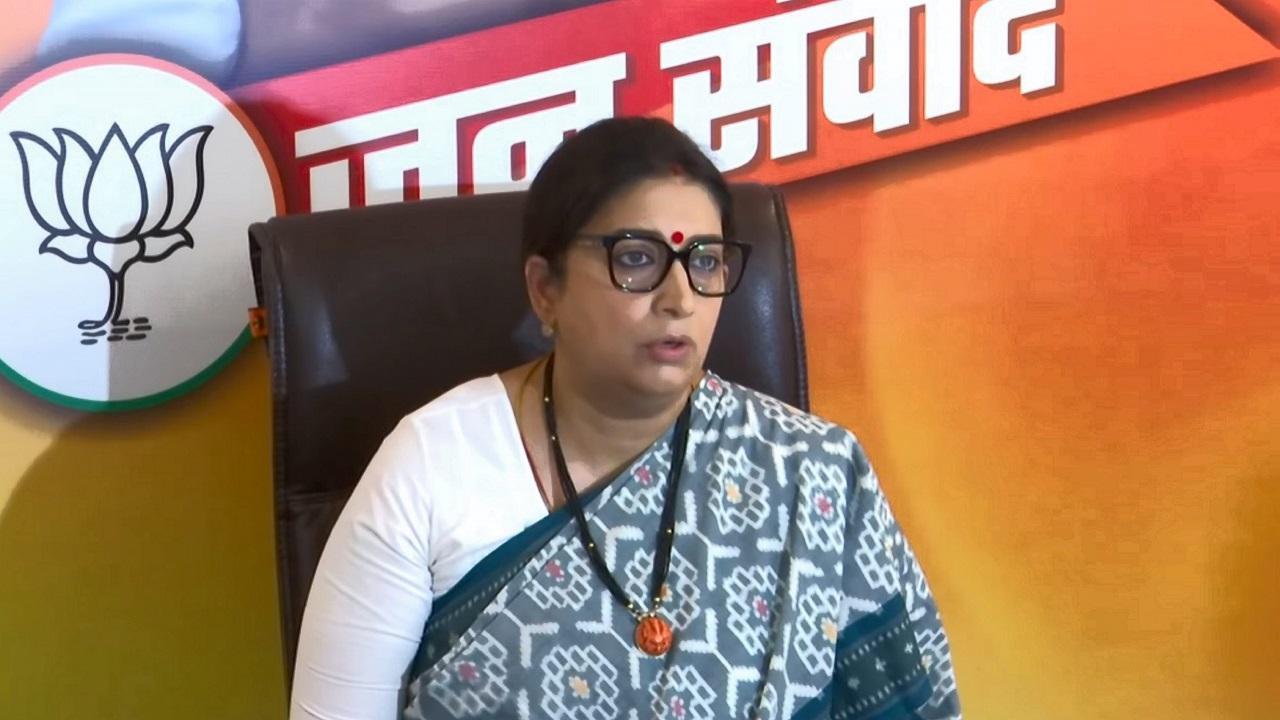 BJP leader Smriti Irani. File Pic
The BJP on Tuesday launched a fresh attack on Rahul Gandhi, saying the Congress leader's refusal to apologise to the OBC community for his "indecent" comments is yet another "manifestation" of the Gandhi family's political arrogance.
BJP leader and Union Minister Smriti Irani alleged that Gandhi was trying to "rip" apart the image of Prime Minister Narendra Modi. But the Congress leader will not succeed as the people of the country are with the prime minister, she asserted at a press conference.
ADVERTISEMENT
"In an interview to a magazine in 2019, Gandhi in his own words had claimed that Modi's greatest strength is his image and that he would will rip his image apart," Irani said.
"The political psychosis of Rahul Gandhi is at full display. He abused and accused Modi in Parliament but could not verify his own statement by authenticating it with his own signature," she said.
Also Read: Maharashtra CM Eknath Shinde targets Uddhav Thackeray over Rahul's Savarkar remarks, asks him to show courage
Such is the political frustration of Gandhi that a promise he made could not be fructified and hence, he continues with his tirade against Modi, the BJP leader said.
"So Rahul Gandhi your promise made to a magazine editor that you will rip Modi's image apart is a promise that shall remain unfulfilled because Narendra Modi's greatest strength is the people of India," Irani said.
Referring to his conviction and sentencing in a criminal defamation case, she said that "Rahul Gandhi could not develop the humility to beg for the forgiveness of the OBC community in our country is just another manifestation of a political arrogance called the Gandhi family".
Following his conviction and two-year sentencing in the case by a Surat court over his "Modi surname" remark on March 23, Gandhi was disqualified as a member of Lok Sabha.
This story has been sourced from a third party syndicated feed, agencies. Mid-day accepts no responsibility or liability for its dependability, trustworthiness, reliability and data of the text. Mid-day management/mid-day.com reserves the sole right to alter, delete or remove (without notice) the content in its absolute discretion for any reason whatsoever.