Tejas Thackeray, along with two other researchers, recently published a scientific paper on 5 new species of freshwater crabs in the Western Ghats; one has been named after him
While the elder brother is making his mark on the political stage, the younger Thackeray sibling is finding his feet on a different playing field. Tejas Thackeray, younger son of Shiv Sena chief Uddhav Thackeray, along with two other researchers, recently published a scientific paper on new species of freshwater crabs the group discovered in the Western Ghats last July.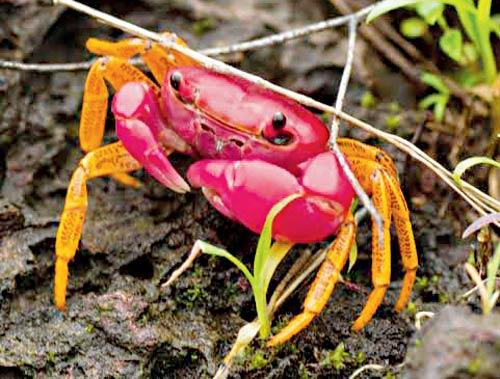 The team discovered Ghatiana splendida in Chakul
A team of three researchers including Dr S K Pati, Tejas Thackeray and Anil Khaire discovered five new species of freshwater crabs from the Sahyadri range in the Western Ghats. A research paper on their discovery was published in the international journal Zootaxa on February 23.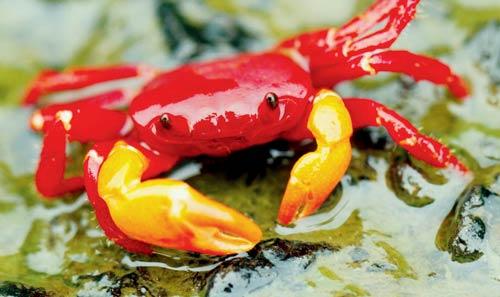 Gubernatoriana thackerayi was found in Raghuveer Ghat by Tejas Thackeray. Pic/Shailesh Bhosale
"The Western Ghats of Maharashtra are a biodiversity hotspot in terms of endemic flora and fauna, which is evident from the number of new discoveries made in the recent past. Finding these resplendent jewels is only the tip of the iceberg, a small yet significant reminder of how little we know about a land so rich in biodiversity. Discovering and naming a new species is something every wildlife lover wishes to do. But behind this glory, there are years of hard work, sacrifice and dedication," said Tejas. The specimens of the new species of crabs were collected in July 2015, during Tejas's field trip to Konkan.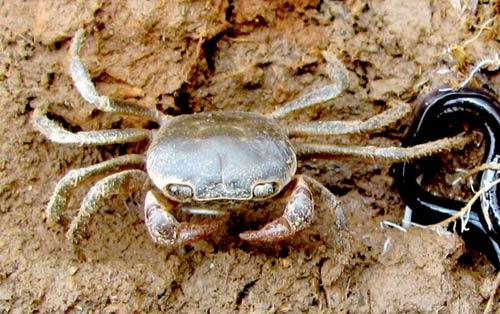 Gubernatoriana alcocki was found in Vankusawade. Pic/Bapurao Jadhav
A riot of colours
Speaking about his discoveries, Tejas said the most attractive part about these crabs is that they all are uniquely coloured — orange, metallic blue, white and dark orange.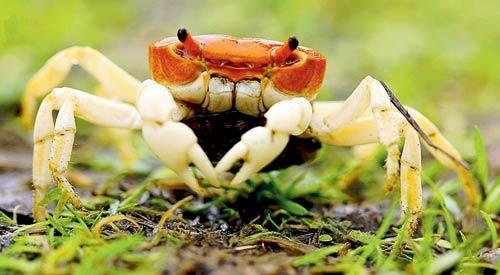 Gubernatoriana waghi was discovered in Malshej Ghat. Pic/Rachit Shah
"I was in Konkan last monsoon, photographing endemic reptiles and amphibians. It was here that we managed to discover something new. It's a phenomenal feeling, as we have discovered something that was unknown to science. Finding these crabs was no mean task. The team braved hostile terrain, leeches and venomous snakes. We hiked through dense forests during monsoon, battled condensation to keep our equipment dry and avoided wasp nests," added Tejas.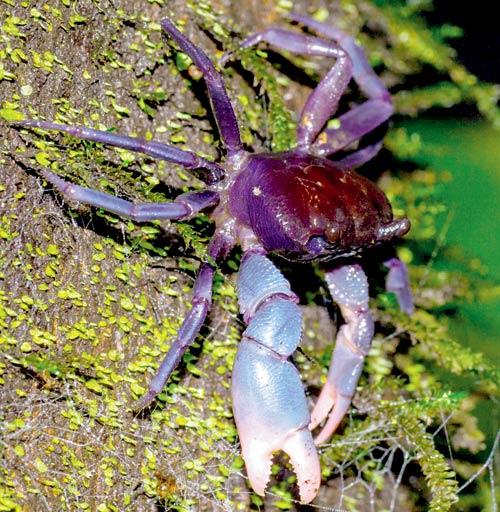 The freshwater crab from Amboli was named Ghatiana atropurpurea. Pic/Arjun Kamdar
Honouring the finder
One of the crabs — Gubernatoriana thackerayi — has been named after its discoverer. Tejas said he only discovered and collected specimens. The rest of the team members did the naming and descriptions. "I had suggested Gubernatoriana rubra. Rubra means red in Latin. But it was Dr Pati who described it and decided to name it after me, since I was its discoverer," Tejas said. After finding the new species, Tejas contacted Pati, crab expert from Zoological Survey of India, and it was he who confirmed the crabs were unknown to science.
"He himself had discovered two new species. So we decided to collaborate and do the paper together. Gubernatorianas are a bit complicated to describe and I'm new to taxonomy. Even though I had discovered a new species from that genus, we decided to leave the description of the other three to Pati." Tejas said.
Tejas is also visiting Aarey Milk Colony to document its biodiversity. He said his future plan was explore more forests and document more such unknown species from Maharashtra and the country.
Endemic and rare
The newly discovered crabs are endemic and restricted to small pockets in the Ghats. While G thackerayi was recorded only in a remote village of the Raghuveer ghats, Ghatiana splendid was recorded from Chakul plateau.