If you have cricket pouring out of your ears, pick up Courting Success, a book on long-forgotten badminton greats who set the courts on fire in their prime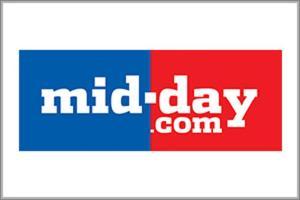 If you have cricket pouring out of your ears, pick up Courting Success, a book on long-forgotten badminton greats who set the courts on fire in their prime

Shirish Nadkarni's book Courting Successu00a0-- Icons of Indian Badminton, made for a pleasant sight on the shelf of Marine Sports, the sports books specialists in Dadar. It's refreshing too, given the plethora of cricket books that have been released to cash in on the World Cup fever.

Nadkarni has been at the heart of Indian badminton for several decades and is no armchair critic. When we called him for permission to use excerpts of his book, he was in Imphal, Manipur to participate at the veterans national championships.



Damayanti Subedar-Tambay won the National women's singles
title three times in a row before the age of 23. After her husband
Flt-Lt Vijay Tambay was lost in action during a skirmish on India's
north-west border in 1971, she refused to play any more badminton
till he was found.

Nadkarni could have played for India had it not been for knee injuries, but we guess there is some solace in representing the country on the veterans' stage.

His book is not just about Prakash Padukone, P Gopichand, Saina Nehwal and Jwala Gutta ufffd the well known faces of Indian badminton.

It tells the stories of players who came before each one of those big names. Their achievements are probably unknown to the world outside badminton's sphere;u00a0 but their stories needed to be told. Select excerpts:

Dashing Deodhar sisters
Cricket lovers will be more than familiar with the name Professor D B Deodhar after whom an important cricket tournament has been named.

What most may not know is that the professor of Sanskrit bequeathed to the nation three daughters (Tara, Sunder and Suman), all of whom excelled at badminton, and between them, kept most of the national titles between 1942 and 1954.

Meena, the rock
In the history of women's badminton in India, there have been three outstanding players who have all had the distinction of bagging the national singles title seven times in a row.



Professor D B Deodhar after whom an important cricket
tournament was named, bequeathed to the nation three daughtersu00a0
-- Tara (left), Sunder (right) and Sumanu00a0-- all of whom were
talented badminton players.

The first was Meena Shah, who made the crown her own between 1959 and 1965. Madhumita Goswami-Bisht won the title in an unbroken reel from 1984 to 1990, was the second, and then there was Aparna Popat (1997 to 2005).

The dawn of the new millennium coincided with a new and seriously debilitating physical problemu00a0-- Meena suffered from herniated discs in her spine.

"I suppose my badminton did have something to do with my current condition," she says. "I had a major accident to my knee in 1963, and in the process hurt my spine. The radiologist then advised three months' complete bed rest. So I rested for about a month, started feeling fit and fine, so I resumed playing."

Meena's mobility has been severely restricted. From 2008, she has been bed-ridden. "Those who knew my badminton career used to laugh it off, and say everything has a premium and that this was the price I was paying for my badminton!"

Damayanti's never-ending wait
Damayanti Subedar-Tambay's blossoming career was cut short at 23 when she had already won the National Women's singles title three times in a row.

The decision to hang up her racquet could well be labelled 1971u00a0-- A Love Story. Her aviator husband Flt-Lt Vijay Tambay was lost in action during a skirmish on India's north-west border during the Indo-Pakistan conflict of 1971; his body was never found.

For several years, Damayanti steadfastly believed that he might have been incarcerated in a Pakistani jail as a prisoner-of-war, and that he would return home.

The two had been married for a little over a year when the tragedy took place. Damayanti swore that she would not play badminton until her husband returned or was proven killed. Former India cricket captain Rahul Dravid is her first cousin.

Aparna's dark days
Possibly, no other player in the country can boast of such complete dominance for an expanded period as Aparna Popat, who featured in every national singles final from 1989 until 2005-06, losing on only one occasionu00a0-- to Nirmala Kotnis in 1990.

For Aparna, fond memories of her Uber Cup campaigns are marred by what unfolded in Delhi in 2000. An excellent outing was followed by a three-month period that Aparna considers the darkest of her lifeu00a0-- she was suspended after a routine urine test threw up the banned substance phenylpropanolamine that had entered her system through an over-the-counter (OTC) preparation to treat a cold.

"I researched the substance on the Net and everywhere it said that it caused drowsiness, and did not enhance performance in any way," she said.

Natekar nugget
Bare statistics can never hope to capture the sparkle in the wrist of Nandu Natekar; the pedigree of his strokes, the deception and accuracy which came naturally to him. He was more like Ranjitsinhji of our cricket. A flick of the wrist was akin to the waving of a magician's wand.

Natekar played the game in the best possible spirit and the badminton-loving public loved him. They could not get enough of the 12th May 1933-born lad who came to Mumbai in 1949 as a 16-year-old from the small town of Sangli to further his badminton career.

At the P J Hindu Gymkhana in 1954, spectators watching him win one of the umpteen titles he bagged at what had been his home court, spontaneously carried out an impromptu fund-raising drive to send him to the All England Championships that year. He was stopped at the quarter-final stage by Danish power-hitter Hammergaard Hansen.

Lucky Leroy
Leroy D'Sa, arguably one of India's greatest doubles players, was at the Wembley Arena in 1980 when Prakash Padukone mesmerised Indonesian powerhouse Liem Swie King into submission in straight games to bag the All England crown.

D'Sa was then an active player, and member of the Indian team that participated in that championship. Leroy was also present at the Birmingham Indoor stadium in the 2001 All England when P Gopichand smashed his way past China's Chen Hong to lift the men's singles title.
Reproduced with Shirish Nadkarni's permission from his book, Courting Successu00a0- Icons of Indian Badminton published by Badminton 45. Priced at Rs 250, it's available at Marine Sports.
Call: 24321047