The researchers, who also identified priority areas for mitigation, said more than half the globally exposed populations are found in just four countries: India, Pakistan, Peru and China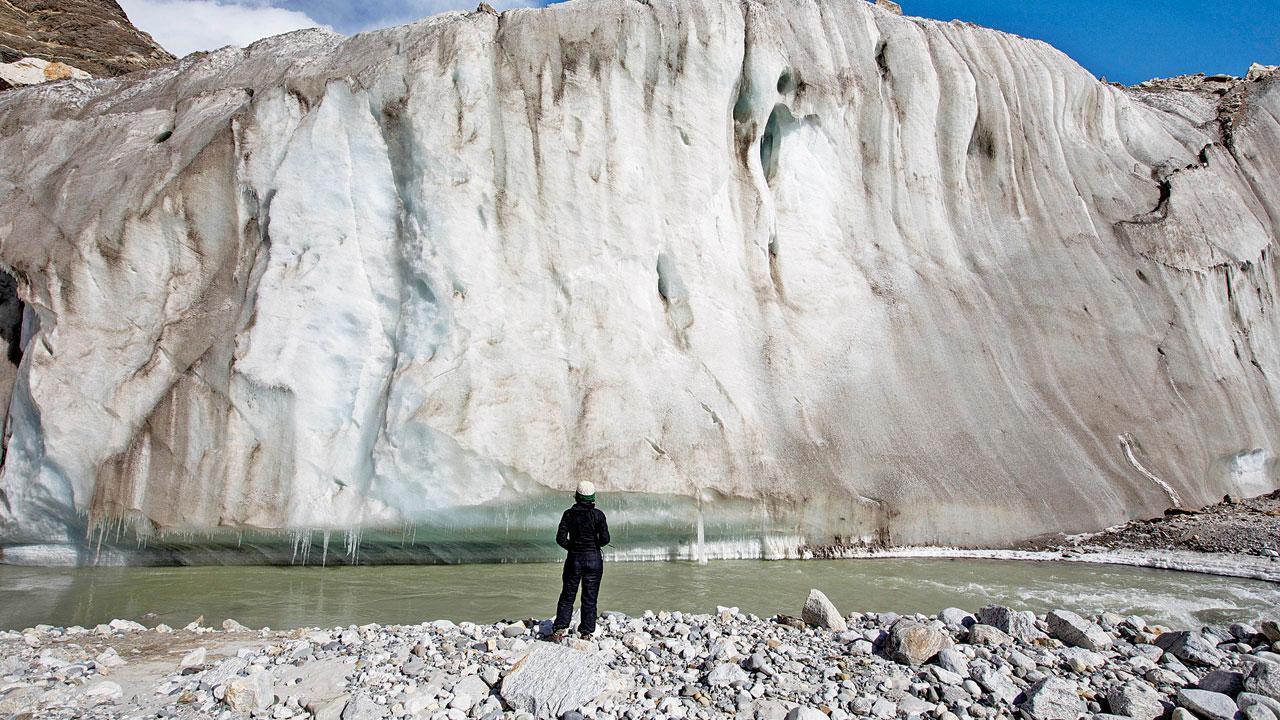 A trekker observes the Gangotri glacier. India contains the highest number of exposed people. File pic/AFP
Three million people in India are at risk of flooding caused by glacial lakes, the highest number of those exposed in the world, according to a new study. The study by an international team led by scientists at UK's Newcastle University is the first global assessment of areas at greatest risk of Glacial Lake Outburst Floods (GLOF). Published in the journal Nature Communications on Tuesday, it estimates that 15 million people around the world are at risk from flooding caused by glacial lakes.
The researchers, who also identified priority areas for mitigation, said more than half the globally exposed populations are found in just four countries: India, Pakistan, Peru and China. India and Pakistan contain the highest number of exposed people—nearly three million and two million people respectively, or one-third of the global total combined--while Iceland contains the least (260 people), they said.
ADVERTISEMENT
Also Read: Chinese spy balloons have targeted several countries, including India: Report
As the climate gets warmer, glaciers retreat and meltwater collects at the front of the glacier, forming a lake. These lakes can suddenly burst and create a fast-flowing GLOF that can spread over a large distance from the original site—more than 120 km in some cases. GLOFs can be highly destructive and damage property, infrastructure and agricultural land, and can lead to significant loss of life.
Flash floods potentially triggered by a GLOF event in Uttarakhand's Chamoli district in February 2021 left nearly 80 people dead and many more missing. The number of glacial lakes has grown rapidly since 1990 because of climate change. At the same time, the number of people living in these catchments has also increased significantly.
This story has been sourced from a third party syndicated feed, agencies. Mid-day accepts no responsibility or liability for its dependability, trustworthiness, reliability and data of the text. Mid-day management/mid-day.com reserves the sole right to alter, delete or remove (without notice) the content in its absolute discretion for any reason whatsoever