The story of how Mumbai's favourite street snack saved two Rizvi College friends from recession in London, and made them millionnaires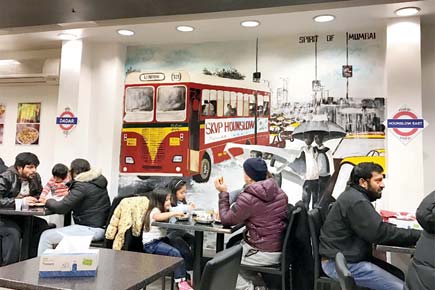 Back in 2010, when the effects of global recession began to be felt, London-based Sujay Sohani remembers receiving a message from his boss, informing him that he had lost his job as food and beverage manager at the five-star hotel where he worked. With chances of survival looking bleak, Sohani reached out to his college-mate, Subodh Joshi, for help. A dejected Sohani told Joshi he didn't even have enough cash for a measly vada pav. This one statement would turn Sohani's fortune around.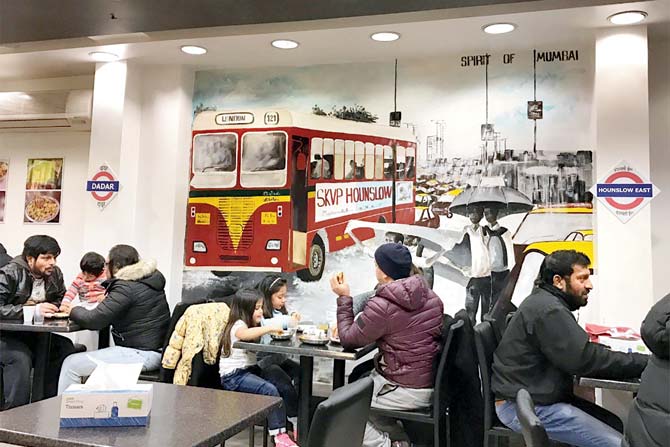 Customers at the Gilbert Street restaurant
Days later, Sohani struck on the idea to start a vada pav chain in London. Seven years on, three branches and an annual turnover of £5,00,000 (Rs 4.39 crore approx) later, the duo -- both of whom hail from Mumbai -- has become a force to reckon with on London's street food scene.
Also Read: Navi Mumbai: Drug Addict Kidnaps 3-Year-Old As Mother Buys Vada Pav
London dreams
Sohani, a resident of Thane, and Joshi, originally from Wadala, first met at Bandra's Rizvi College in 1999, where they were studying hotel management. "After completing the course, we decided to pursue a post graduate degree in London. When we finished the course, we got jobs in reputed hotels and were earning well. Everything was fine, until the recession hit us," Joshi says.
Sujay Sohani and Subodh Joshi standing in front of their restaurant
While Sohani lost his job at the hotel, Joshi lived in uncertainty. "I was seeing restaurants around us close down, and people were being sacked. It was one of the toughest phases of my life," he recalls.
After discussing the vada pav business idea during one of their anxious moments, the duo decided to give it some serious thought, and started looking for possible venues in the city, where they could open a stall.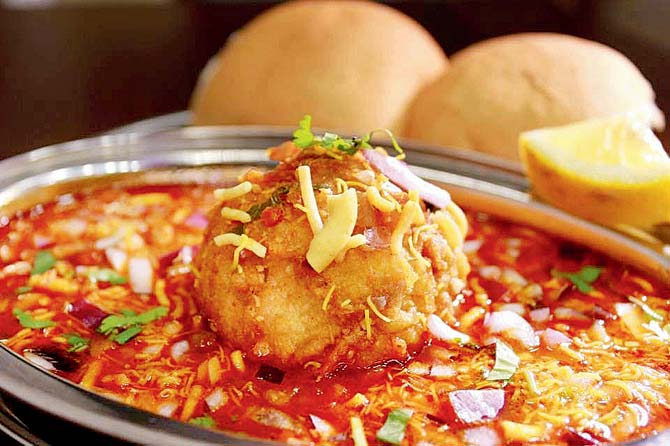 The vada misal served at Shree Krishna
"Hounslow was a good spot, since it is frequented by Southeast Asians. We started looking for a stall there," Sohani says.
During one of the visits, the duo chanced upon a Polish ice cream café. "The café wasn't doing great business, so we approached the Polish owner and asked if he would allow us to put up two tables. In return, we promised to pay him a rent of £400 (R35,000) a month. He was reluctant at first, but later agreed," says Sohani.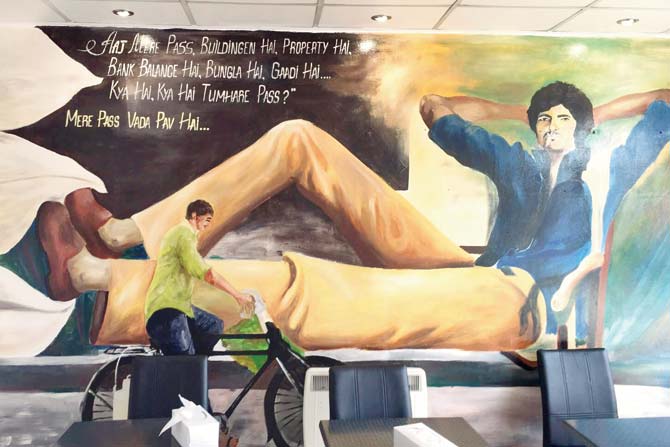 Shree Krishna's Bollywood inspired décor takes off from a famous scene starring Amitabh Bachchan in Deewar
Selling the Indian burger
On August 15, 2010, Sohani and Joshi opened their stall to Londoners. "We first started serving vada pav for £1 (Rs 80) and dabeli for £1.50 (Rs 131)," says Sohani. While friends and patrons cheered them on, in the first month, the profits were abysmal. "We realised that to popularise our product, we had to advertise it."
The duo then starting moving around the busy shopping street of Hounslow, vada pav in tow, and encouraged people to try it for free. "As burgers were being sold in other shops for nothing less than £5 (Rs 440), we promoted our item as the Indian variant that was available to them for less than half the price at £2 (Rs 175)," Sohani says of their business strategy.
Six months on, their business started gaining strength.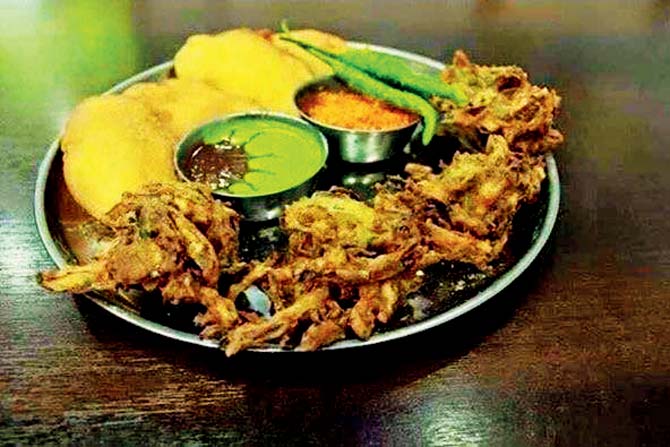 A plate of vadas and bhajiyas with chutney and mirchi, just the way its served in Mumbai
The café was no longer sufficient. They found another stall a few meters away. Meanwhile, owners of a Punjabi restaurant called Big Bite, which was operating in front of their stall, approached them and asked if they'd like to do business with them. "We decided to give a shot, and that's how the Shree Krishna Vada Pav stall turned into a restaurant," Sohani says.
Soon after, Joshi quit his job and started working full time at the restaurant. Two years later, they opened their second stall in Harrow, and another one in Pinner, last year. They are took orders for weddings and parties, and included 60 new street food dishes from India on their menu.
Also Read: Mumbai Food: 6 Offbeat Versions Of City's Favourite Snack The Vada Pav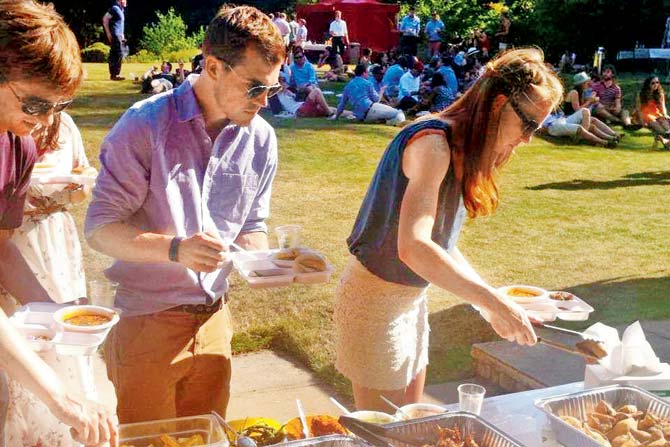 Their catering business saw the duo add 60 Indian items to their menu including samosas and misal
With 35 employees spread across three branches and an annual turnover of nearly Rs 4.40 crore, the Mumbai lads now have no regrets about the twist their careers took. "Today, Indians, Romanians and Polish staff work at our restaurants. And, to imagine that it all started with bad luck and the vada pav," Sohani laughs.