Thirty-two years to the date, Malcolm Marshall terrorised India at Green Park, Kanpur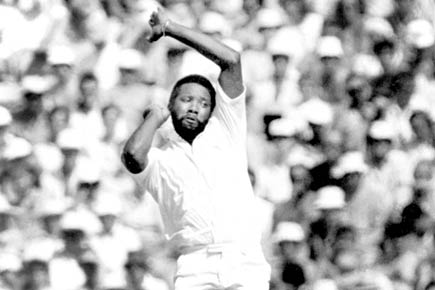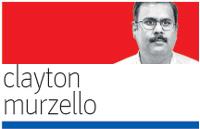 Thirty-two years to the date, Malcolm Marshall terrorised India at Green Park, Kanpur. He is not alive to relive it with his colleagues, supporters and friends, but October 22, 1983 was the day when Marshall showed the cricketing world that he had truly arrived.
As kids, we were shocked to find our 1983 World Cup heroes succumb to a fast bowler, who was not even a six-footer like his fellow pacemen. Gavaskar (0), Gaekwad (4), Amarnath (0), Vengsarkar (14) — all fell to Marshall in an evening spell of 8-5-9-4, as India ended Day Two at 34 for 5.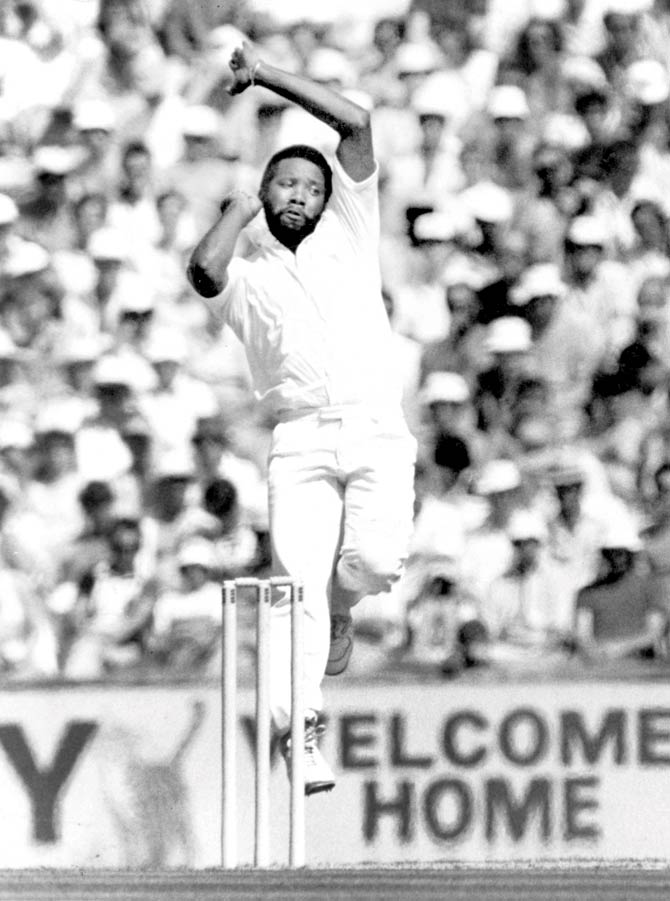 Malcolm Marshall made the 1983 Kanpur Test memorable for West Indies
Earlier that day, Marshall scored 92 and alongwith Gordon Greenidge put on a record 130-run stand for the seventh wicket. Kapil Dev's brilliant catching skills saw Marshall dismissed. Marshall knew he was not done for the day. That disappointment of missing out on a hundred may have just been the trigger he needed to put his team on top at the end of the day. But there was one more reason: Getting the new ball. In his book Marshall Arts, he wrote about skipper Clive Lloyd turning to Michael Holding and him and asking, "who is going to have first use of the new ball" and Holding responded instantly by saying, "let Malcolm have it. He's the fastest now". Marshall rated Holding's words as the finest compliment he ever got.
Marshall ended the six-match series with 33 scalps but the end of the Kanpur Test alone hailed him as the quickest bowler world cricket.
Marshall polished off India's top order in the second innings as well and like on Day Two, the hosts were gasping (73 for 5) at the end of the third day. Gavaskar perished in Marshall's second over, caught by Winston Davis at short leg as the bat came out of his hands. Gavaskar explained why he held the bat "limply in both hands" in his book Runs 'n Ruins: "I feel there are two advantages in this. One, with the bat held loosely, the resistance when the ball hits the gloves is almost none, and the ball more often than not falls at your feet harmlessly, than if one had held the bat tightly. And two, there is less danger of your fingers being crushed against the handle of the bat because there is no resistance at all. The impact of the ball will probably knock the bat out of the hands and on to the ground.
"Here in Kanpur, the ball did not hit the gloves at all, but the shoulder of the bat and so while the ball lobbed up in the air, the bat was knocked out of my hand. Davis at backward short-leg had to dive to his right and take the catch inches from the ground."
Davis, now paralysed through an accident in 1997, recalled the Kanpur Test from his home in England over the phone: "The wicket had some juice in it. Malcolm was a skiddy bowler and he was a lot quicker than he seemed. Even if the ball comes at you at a good pace, you manage to see it coming off the bowler's hand but with Malcolm, if you didn't see that it good time, you would be putting yourself in jeopardy."
Anshuman Gaekwad, who got out to Marshall in both innings at Kanpur, echoed Davis' views. "If a big fast bowler bowls you a bouncer, you have some idea of the pace, but Malcolm's skidding deliveries made him such a difficult bowler to tackle and he was always at you," recalled Gaekwad.
India lost the Test by an innings and 83 runs. Before 1983-84, Marshall played three of the six Tests on the 1978-79 tour of India, the last one being Kanpur where he said Gavaskar was dropped thrice off his bowling before he dismissed the India captain for 40.
In between those two Kanpur Tests came sheer hard work and realisation that cricket can be cruel even to those who spare no sweat in trying to make things happen. And of course, there was that 1983 World Cup final defeat.
In 1981-82, he suffered a career-threatening back injury and he was almost convinced he would never play again. Doctors in Australia or England couldn't fix his back. Let alone bowling, Marshall found even sleeping traumatic. In the throes of pain, he decided to see Edmund Sealey in his River Road clinic in Barbados. Part of the treatment included 100 sit-up exercises to strengthen the lower back. "At the end of the month my back was much better and I began smiling again for the first time in four months; even sleep was easier. Sealey was as pleased as I was but then came the warning. Unless, I did at least 50 sit-up exercises every day for the rest of the season there would be a real danger that it could flare up all over again," Marshall wrote.
His 92 and eight wickets at Kanpur went down as one of the finest all-round performances by an opposing player in Indian cricket history, an effort which moved journalist Rajan Bala to headline his Deccan Herald report with: 'Marshall Law in Kanpur'.
Clayton Murzello is mid-day's Group Sports Editor