If you haven't heard of the Women on 100 campaign, I'm telling you about it now. It's a campaign to include a woman on the 100 rupee note...
Money

If you haven't heard of the Women on 100 campaign, I'm telling you about it now. It's a campaign to include a woman on the 100 rupee note. Currently the campaign's blog lists six possible candidates. Aruna Asaf Ali, freedom fighter and first mayor of Delhi; Kamaladevi Chattopadhyay, freedom fighter, women's rights activist and promoter of India's rich crafts traditions; Pandita Ramabai, an educationist, who opened a shelter-cum-school for widows; Cornelia Sorabji, the first woman to ever take the Bachelor of Civil Laws at Oxford and the first woman to practice law in both India and Britain; Bhikaji Cama, freedom fighter and social worker; and last but not least, Savitribai Phule, anti-caste reformer, poet and education pioneer.
On a blog and through the Twitter handle @womenon100 the campaign is asking people to choose from these six women or suggest other women to be put on the 100 rupee note.Women are not entirely unrepresented in the national naming landscape. There are some streets named after women. Many in some cities — like Bombay — and hardly at all in others. Women figure more often on postage stamps — from Madhubala to various freedom fighters to the anonymous tea plantation worker.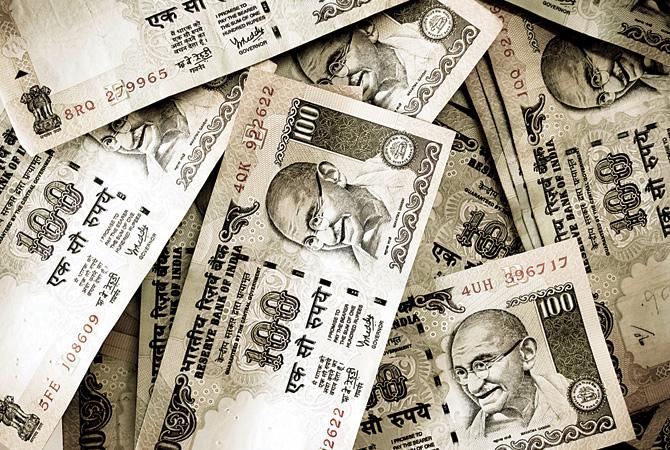 PIC FOR REPRESENTATIONAL PURPOSE ONLY
The hierarchy is obvious. Postage stamps can be numerous and so women get represented. Streets are more limited, so women get represented less and almost never on a main street. Types of currency notes are few in number, so they don't get counted there at all.
Unlike streets and stamps, currency is something everyone uses. Moreover, money is something people may bestow on women, but grudge giving them as a right - equal pay, equal property. Most of women's work is still unpaid work. So, the symbolic value of having a woman on a currency notes says we count women at all times, but makes an important symbolic equation of women and money too.
When we name a person, we cherish an idea or a value through that name. When we name a place after a person, we honour the life they lived and say the ideas they represented are ideas our culture values. In India, the discussion on naming and renaming is constant. Unfortunately, a lot of it is rather narrow and about petty political point-scoring rather than a genuine deepening of our historical imagination.
I've been in London all of last week and walking on the streets it's lovely to suddenly pass a building and read a plaques which say TS Eliot worked here or Syed Ahmed Khan lived here for a while. A place comes alive when its many different histories are allowed to co-exist. It gives us a diverse, enjoyable, open-hearted heritage to be part of. We feel linked to different cultural strands of our society and imagine different futures. In India, right now we have more petty contest over history rather than a celebration, a reflection, and inclusion or just an acknowledgement.
If by chance this campaign should gather momentum enough to become reality, there will no doubt be debates on who the woman on the note should be. And so there should be — politics of caste, class and region figure everywhere, shape history and why not discuss them? Why indulge in sentimentalised histories alone? And if the campaign succeeds though, we will be suggesting other ways of looking at history and society — and maybe a new generation will grow up with one more way of thinking that women matter and women and money together is a normal thing.
So, go on. Log on to http://womenoncurrency.blogspot.in/ and help put a woman of note on our notes!

Paromita Vohra is an award-winning Mumbai-based filmmaker, writer and curator working with fiction and non-fiction. Reach her at www.parodevi.com.
The views expressed in this column are the individual's and don't represent those of the paper.