A life-size statue of the US President, which went missing from its owner's residence last week, was found on a nearby park bench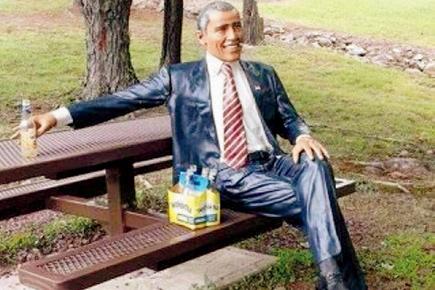 US President Barack Obama
Pennsylvania: A family in the city of Wilkes-Barre, who owned a life-size statue of President Barack Obama, which they decorated as Santa in Christmas and arranged pumpkins around him during Thanksgiving, were devastated when it went missing last week.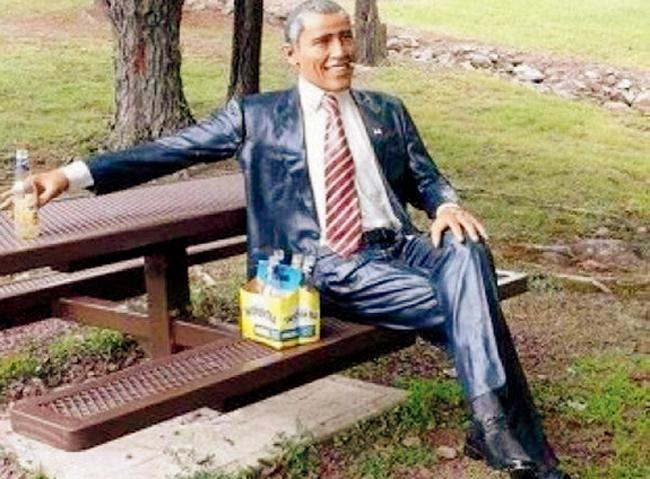 The cops found the Obama statue with a six-pack of Twisted Tea. Pic courtesy: Tiffany Bruce

The police returned it to its owners after it was found a few days later reclined on a nearby park bench with a six-pack of Twisted Tea, a brand of iced-tea.

The owner, Tiffany Bruce, said, "I'm relieved to get it back. I bought the statue at a furniture store last year," adding that it had Obama smiling and sitting casually, his legs crossed and his right arm flung out. "My five children love the statue.
I was startled enough by the theft to be hospitalised for a panic attack," she said. The furniture store's employees had been planning to replace it with another statue for free.